INDIANAPOLIS — An Indianapolis bookstore received a bomb threat Sunday over its monthly drag story hours, prompting police to open an investigation.
An email from an unknown sender went out to Indy Reads employees Sunday morning that said a bomb had been placed at Indy Reads' Fountain Square bookstore, CEO Ruba Marshood said in a message to patrons on Sunday.
"This morning, several Indy Reads employees received an email from an unknown address which indicated that a bomb had been placed at our Fountain Square bookstore and threatened the lives of our team because of our monthly drag story hours," Marshood wrote.
According to a police report, IMPD officers were called to the store, located on Virginia Avenue, just before 9:30 a.m. to investigate.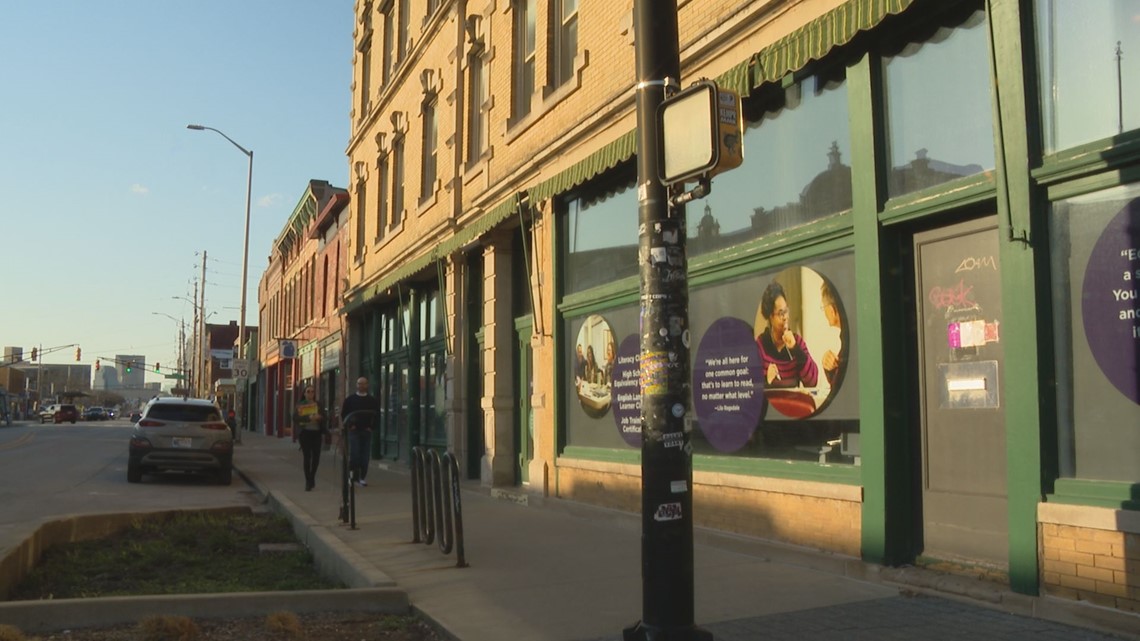 Marshood ensured the public that "we are all fine" and said the police thoroughly investigated and found no indication of danger or threat onsite.
"All threats to our community are taken seriously and investigated thoroughly. And, as a safe and healing space for all our neighbors, Indy Reads will always provide programs that align with our core value of inclusivity," Marshood said.
The threat targeted Indy Reads' monthly drag story hour, which pairs drag with children's stories to "spread literacy, love and acceptance," according to Indy Reads.
The most recent drag story hour was held Saturday.
IMPD had cleared Indy Reads to open after they investigated, but the store had already posted that it was closed so it decided to avoid confusion and remain closed.
On Sunday, Indy Reads had a queer and trans community yoga class on its calendar. The event was supposed to be held at Indy Reads at 2 p.m. Organizers said they canceled Sunday's class, but they plan to resume their weekly classes next week.
The bookstore will be back open as usual Wednesday, March 29 at 11 a.m.
Marshood said the store will continue to "hold space for all our neighbors."
She concluded her email with a message of support.
"Let us watch out for one another and engage with each other with love and respect," Marshood said.
Indy Reads is a nonprofit that aims to build the literacy, English language, and job readiness skills of adults and families.
According to Indy Reads, 1 in 6 adults in Indiana read below a 5th-grade reading level and tens of thousands of Marion County residents can't "read well enough to complete a job application, understand a newspaper, take in the meaning of road signs, or comprehend written instructions," their website says.
Indy Reads aims to change these statistics by providing free literacy, English language, and workforce readiness programs to adults through its Community Classrooms across Marion County.