INDIANAPOLIS (WTHR) - An Indianapolis woman is being hailed as a hero after saving a pregnant woman and her 3-year-old son from drowning.
It happened Wednesday around noon at an apartment complex on the city's south side where Jennifer Potter is the assistant manager.
Potter said she and a co-worker were in a golf cart driving by the complex pool when they heard a commotion and saw a child in the deep end. Potter sprung into action.
"I don't know how I did it," she said. "I just reacted and would hope anyone else would do the same as I did."
Potter, a 35-year-old mother of a three-and-a-half-year-old son, said she jumped off the cart, and "took my shoes off while still running and just dove right into the pool and swam straight over to them and then realized there was a mother beneath the little boy."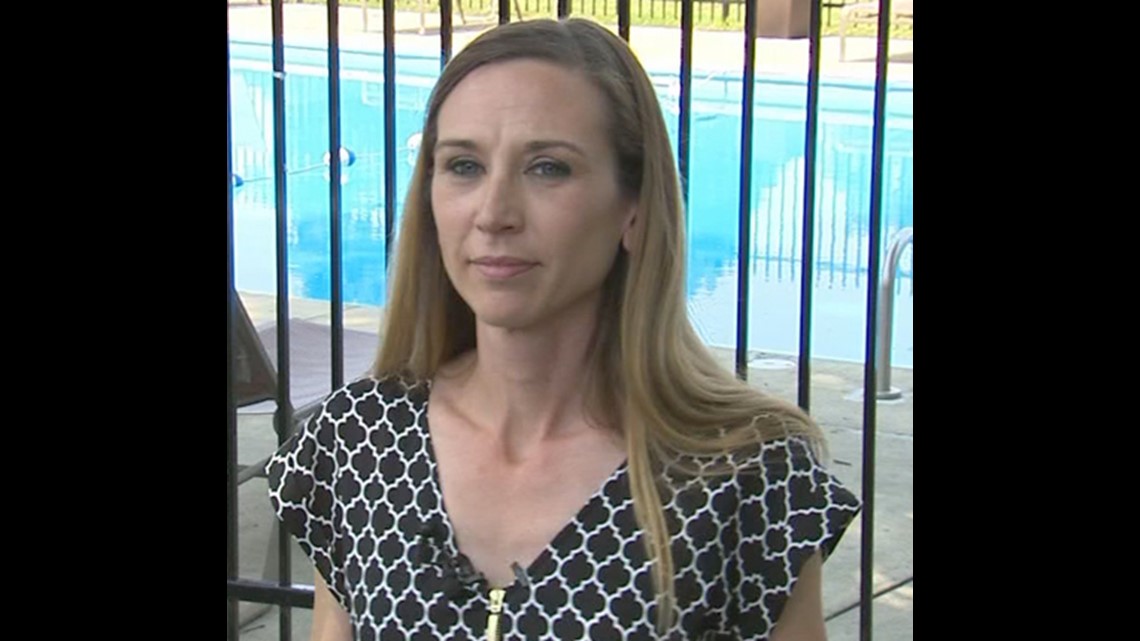 She said the mother was holding her son above water with her own face submerged.
"I ended up grabbing both and swimming as fast I could," she said adding, "I got a little panicky, i'm not going to lie. I swam to the side," with others helping lift the mother and son out of the water.
Her colleague called 911 in reach he told the dispatcher, "we had an adult, potentially pregnant female, jump into save a kid … and she's drowning in the pool. They pulled her up, she's breathing now but she needs to be checked."
Firefighters who arrived shortly after the incident began credited Potter's quick action with saving first two lives.. and then three when they discovered the woman was six months pregnant.
Potter said when saw that little boy in the deep end she went on automatic and followed her instincts.
"That's was all it was. There was a kid in the pool, you go to that kid and it doesn't matter," Potter said. "I'd do it all over in a heartbeat, no question....I'm just glad I was here really. That's all I think about because it could hav been much worse...I'm glad it was a happy ending and we're all here today."
The mom and her son, whose names were not released, were taken to area hospitals. Both are expected to be okay, thanks in large part to Jennifer Potter who said she grew up swimming, but had never been a lifeguard until Wednesday.