INDIANAPOLIS — The signs of summer are upon us.
A little over a week after Memorial Day weekend and the Indianapolis 500 mark the unofficial start of summer, another Indianapolis tradition returns to Monument Circle.
The Cathedral Women of Christ Church Cathedral will hold their annual Strawberry Festival downtown on Thursday, June 8. It's the 57th year for the event.
The festival features homemade shortcake topped with strawberries, ice cream and whipped cream, called "The Works," for $10 each. The individual ingredients are also for sale downtown, with strawberries and ice cream sold for $3 each and shortcakes and whipped cream going for $2 each.
The festival accepts cash or credit card and will sell the treats from 9 a.m. until 4 p.m., or when supplies run out. Over 15,000 shortcakes will be baked for this year's festival, to go with four tons of strawberries.
If you can't wait for June, bulk and presale orders will go live online on Thursday, May 25.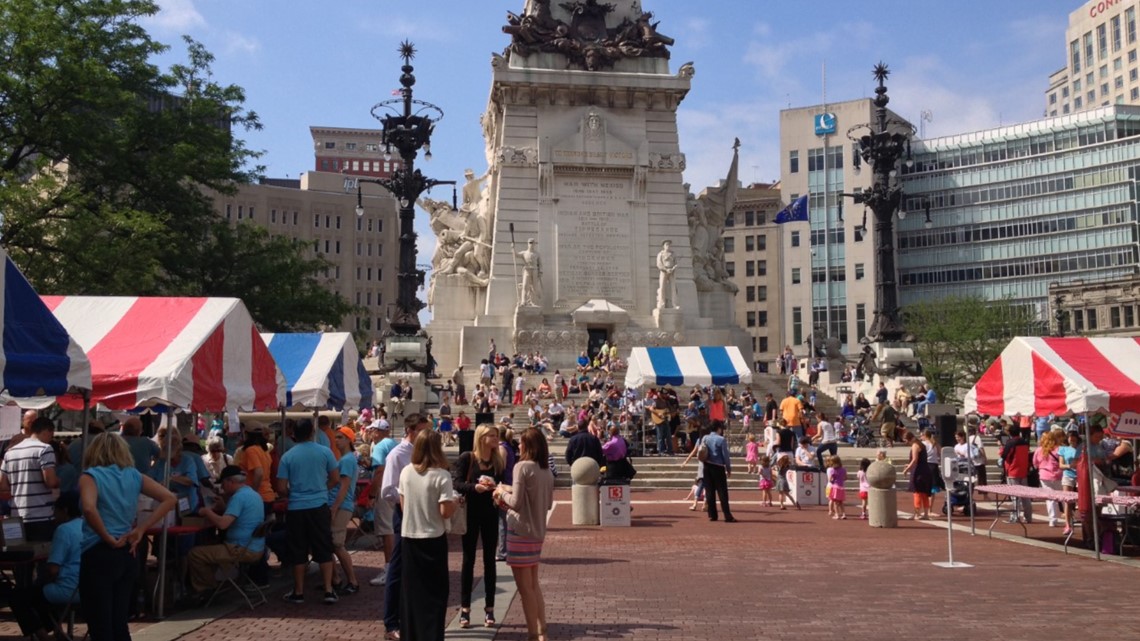 The organization is reminding festivalgoers of some changes to the traditional layout, due to construction on Monument Circle and the Soldiers & Sailors Monument. The north steps of the monument will be closed, so entertainment will be held on the Cathedral's lawn, with visitors encouraged to use the south steps of the monument to enjoy their shortcakes.
Proceeds from the festival will go directly to charities supported by the Cathedral Women. Groups that have recently benefitted from donations from the Strawberry Festival include El Sistema Indianapolis, Outreach Inc., Brightlane Learning, Alternatives Incorporated, Coburn Place, and Indiana Women in Need Foundation (IWIN), the organization said.