MEXICO (WTHR) — Gerardo Ceballos has loved studying animals his entire life. The professor and conservationist works in Mexico's largest tropical forest reserve, where he faces a lot of challenges.
Agriculture, infrastructure and cattle ranching threatens thousands of species. The most important animal he's working to preserve is the jaguar.
"Jaguar has been very important for the culture, since prehistoric times. If you protect jaguars, you protect the forest," Ceballos said. "If we understand that we need to save all these species and as much as we can offer a wild habitat that still exists, that's the only way we can keep life, human life on Earth. That's the greatest challenge that humanity has faced so far."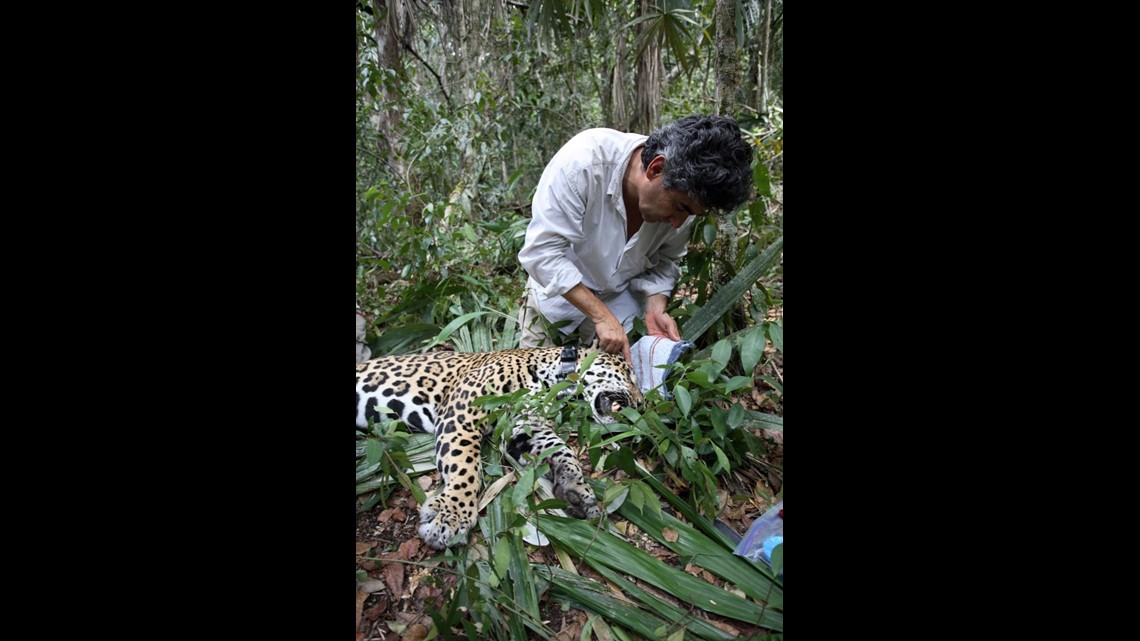 Ceballos works with local people to trap the jaguars, put collars on the cats and then study the animals' movements by placing cameras in the forest.
"They know how to chase a jaguar, they know how to trap it, they know how to run the camp, they know how to work in the forest," he said.
In all, 20 to 40 locals work alongside Ceballos, and each one has specific skills and responsibilities.
And it appears their efforts are paying off. The jaguar population has increased from 4,000 to 4,800 in eight years.
"Many of them are unique to Mexico, are what we call endemic to Mexico," he said. "So, if they disappear here, they disappear throughout the world."
Ceballos calls the "extinction crisis" urgent.
"I think that whatever we manage to save in the next 15 years, you know, 15, 20 years, is what will, will stay on Earth in the long term. So, the next 15 year are critical to save elephants, lions, orangutans and so on, because I think on the positive side, our population, human population is starting to level and the awareness of large part of society is increasing."

Ceballos lives his life by saving animals, like the jaguars, by saving their home.
"That's the main mission of my life, professional life is to save as many species of plants and animals from extinction."