INDIANAPOLIS (WTHR) - An Indiana mother is hoping to use Indiana's Religious Freedom Restoration Act as a defense for what prosecutors call child abuse.
Prosecutors shared a disturbing photograph that shows red welts on the back of the woman's seven-year-old son. They say Kin Park Thaing beat him with a coat hanger.
Thaing's attorney claims his client is immune from prosecution because this sort of discipline is part of her religious beliefs.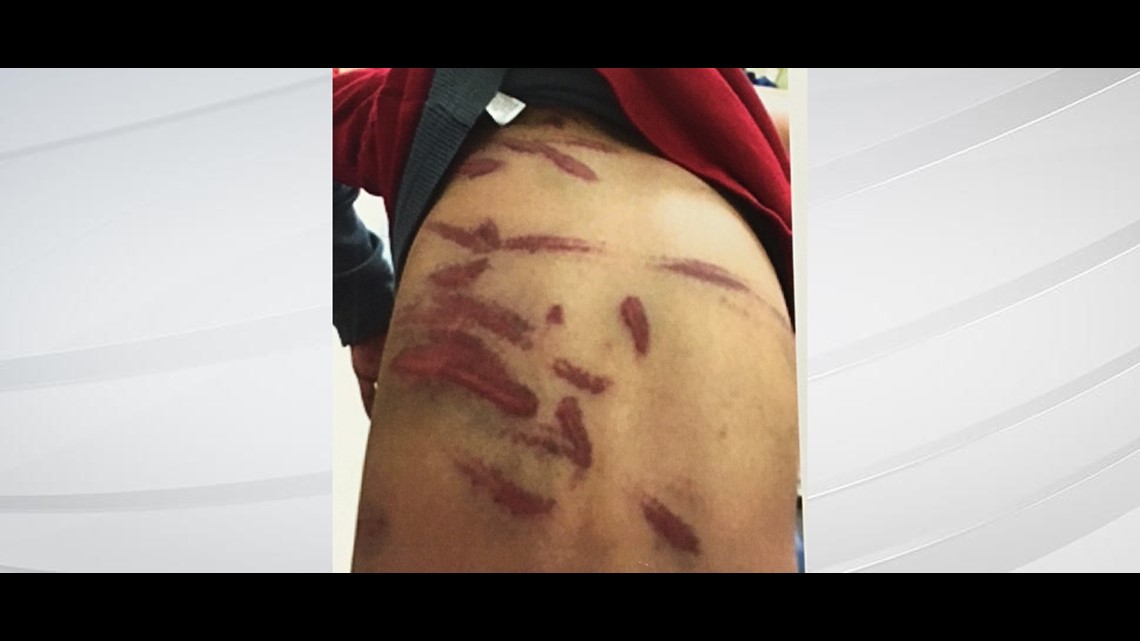 The case started in February 2016 when the boy's school teacher discovered the injuries: 36 welts and bruises over the boy's arm, back and neck. They were painful to the touch.


According to investigators, Thaing admitted hitting her son. She believed he was going to hurt his younger sister.
Prosecutors charged the woman with battery and neglect of a dependent.
In court, her attorney asked for a dismissal. Insisting Kin Park Thaing followed her religious beliefs, quoting the bible verses, "Do not withhold discipline from a child: if you strike him with a rod, he will not die. If you strike him with the rod, you will save his soul from Sheol."
The judge denied the dismissal. Legal experts aren't surprised.
"There is already a lot of freedom for parents to discipline their children. But if they cross the line into abuse of a child, your religious beliefs don't protect your when you've crossed the line into child abuse," said David Orentlicher, IU School of Law.
"You can spank your child. However, there is a line that becomes unreasonable," said Marion County Prosecutor Terry Curry. "We believe this defendant went way over that line."
Now it looks as if a jury will determine where that line separating corporal punishment, religious beliefs and abuse lies.
Curry anticipated cases like this when lawmakers passed the Religious Freedom Restoration Act last year. Since then, the Church of Cannabis used RFRA to make a case for smoking marijuana during worship. And an Indianapolis man charged in a criminal tax case is arguing that RFRA makes him exempt from prosecution.
"We predicted this was exactly was going to happen, is individuals would assert their religious freedom to justify what is clearly criminal conduct," said Curry.
"What is going to be more important in this case is not the Religious Freedom Restoration Act, but the pretty substantial leeway parents are given to discipline their children," said Orentlicher.

The Department of Child Services stepped in. According to documents filed by Thaing's attorney, she participated in parenting and education therapy and now understands there are more effective ways to discipline children without using physical punishment.
Thaing is charged with battery and neglect of a dependent. The case is scheduled to go to trial in October.