INDIANAPOLIS — More families and kids are ready to hop into a pool or lake to stay cool this weekend with temperatures staying high.
But one family is urging people to stay cautious after their toddler ended up in the water and nearly drowned last year.
Running around the playroom inside Peyton Manning Children's Hospital, 3-year-old Asher Kennedy keeps mom and dad, Bailey and Caleb Kennedy, on their toes.
Watching him play and laugh is a welcome sight for his parents.
Just last year, Asher gave his parents the scare of their lives. Caleb said he was outside in the barn with Asher when Asher wandered off. Caleb said he ran out searching for him, checking his neighbor's ponds.
"I'd turned around and went to the front one instead, and that's when I saw him and ran and jumped in the water, got him out as quick as I could," he said.
As soon as Asher was out of the water, Caleb said he dialed 911.
"My neighbor came out and she started talking to them on the phone while I did the CPR, got all the nasty stuff out of his mouth," Caleb said.
He performed CPR until EMS workers took over – CPR that helped save his son's life. An ambulance quickly rushed Asher to Peyton Manning Children's Hospital as Bailey rushed over.

"Of course, I'm like panicking and just praying immediately, but I just ... I knew it was going to be OK," she said.
Asher was intubated for six days and in the hospital for 10. Thankfully, he was able to make a full recovery.
Dr. Stephanie Gardner, EMS medical director for Hancock Regional Hospital and Ascension St. Vincent, said that quick care saved Asher's life that day.
"Depending on what happens during the event, when the patient comes out of the water, the kiddo comes out of the water, if they're not breathing at all — as in Asher's case — then the right thing to is exactly what Caleb did, is start CPR," Gardner said.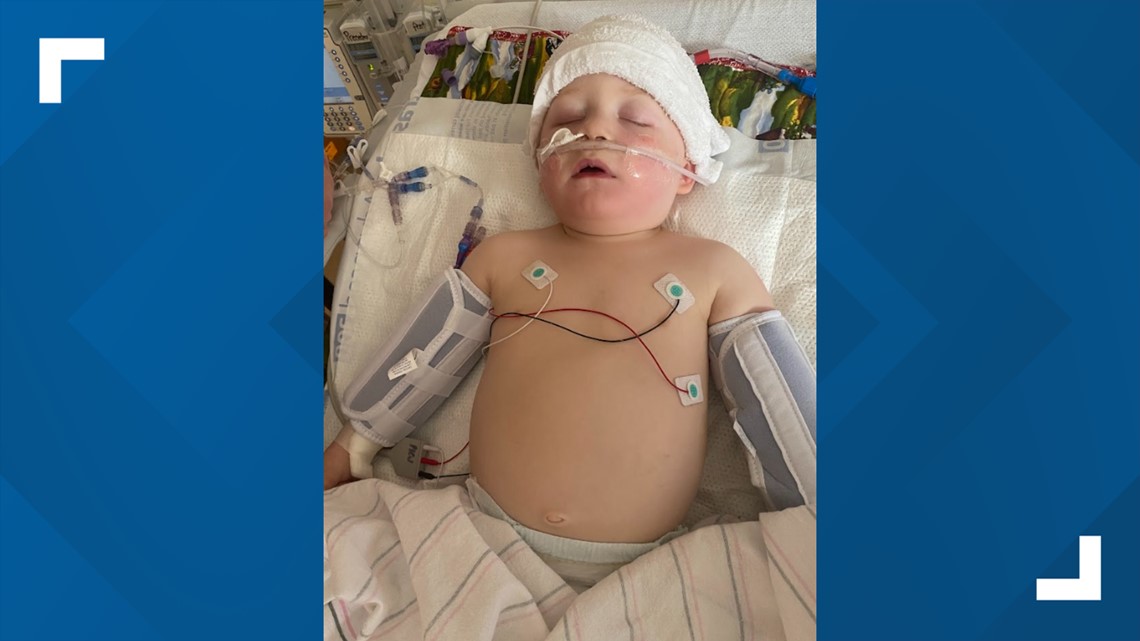 Many kids aren't as lucky.
If a child goes under, Gardner said immediately getting them out of the water and starting CPR is vital.
"Very, very important," she said. "The brain starts to have cell death from not having oxygen within minutes, four minutes, we start to see issues with brain and neurologic recovery."
It's critical, she said, to keep a close eye on kids in the water even if they know how to swim.
Caleb said it's tough knowing his son was hurt on his watch, but it's why they wanted to share their family's story, urging other parents to take every precaution possible this summer.
"There's nothing important enough that you're doing or trying to do to take your eyes off of them because it can happen in a split second," Caleb said.
And now, they're treasuring every moment, every hug, every fun playtime with Asher every chance they get.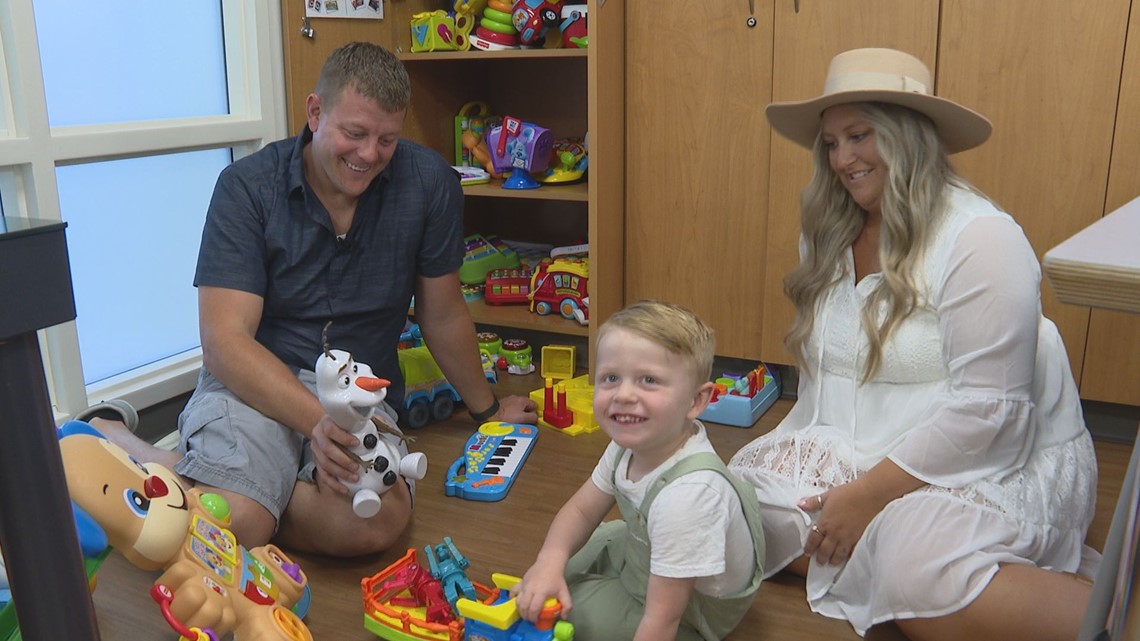 Gardner said if you can't take a class, consider just watching a YouTube video on CPR to learn the technique. And, she said, in case of an emergency, don't hesitate to jump in and help.
"Put your hands on the chest and start. You're not going to hurt them. That's one thing I hear all the time when people decide not to start CPR, is 'I didn't know if I was going to do it right,' 'I didn't want to hurt them,' 'I didn't want to make it worse.' None of that is true. You're not going to make it worse, you're not going to hurt them. The only thing you can do is help," Gardner said.