INDIANAPOLIS — A new exhibit at the Indiana State Museum takes Hoosiers back to the 1920s with music, clothes, and at the center of it all, classic cars.
"Vintage Vision: Cars of the 1920s" opens Saturday, Feb. 18 at 10 a.m. inside the museum in White River State Park.
It's complete with 10 vintage cars from nine manufacturers. All nine once operated here in Indiana.
"We designed this exhibit to showcase Indiana manufacturing," said exhibit developer Dr. Claire Perrott. "In the 1920s, Indiana was a hub for car manufacturing, so we want to showcase that by bringing in these nine different manufacturers, ten different cars."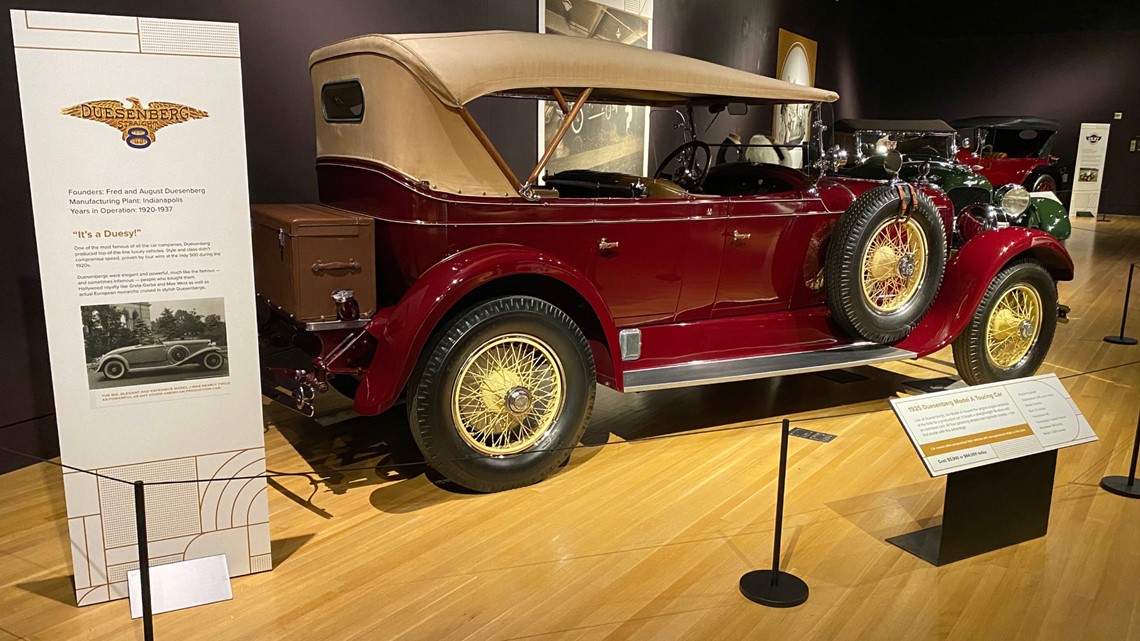 "We've also brought in some outfits from our own collections," said Perrott. "It's just to kind of give the visitor a vibe of the 1920s when they walk in here."
Damon Lowe is the curator on the new exhibit, bringing in each car with unique features.
"They've got classic innovations," said Lowe, "and they are all slightly different. They are all from the 20s, and they are all really cool to look at."
Organizers say guests can also interact with the exhibit through two interactive attractions.
"Great for people of all ages," said Perrott. "You can dress up like a mascot, as they were called back in the day, or a hood ornament. We have all these chromed-out outfits that you can dress up and a little photo op that you can take and be a hood ornament for one of these cars."
The second attraction allows guests to build a replica custom classic car and take its photo in a showroom, according to Perrott.
"These cars are really neat," said Perrott, "and they are surprisingly interesting, just thinking about how it would have been to ride around in one of these in the 1920s."
"Vintage Vision: Cars of the 1920s" is open Feb. 18 - Oct. 15, 2023. It is free with museum admission.
"It's fun for people, even if you're not super into cars," said Perrott.