DELAWARE COUNTY, Ind. (WTHR) — The Delaware County Coroner's Office has released the identities of the victims in a fatal fire Thursday morning.
Daniel Porter, 71, Kimberly Porter, 62, and Irie O'Shea, 17, died in the fire.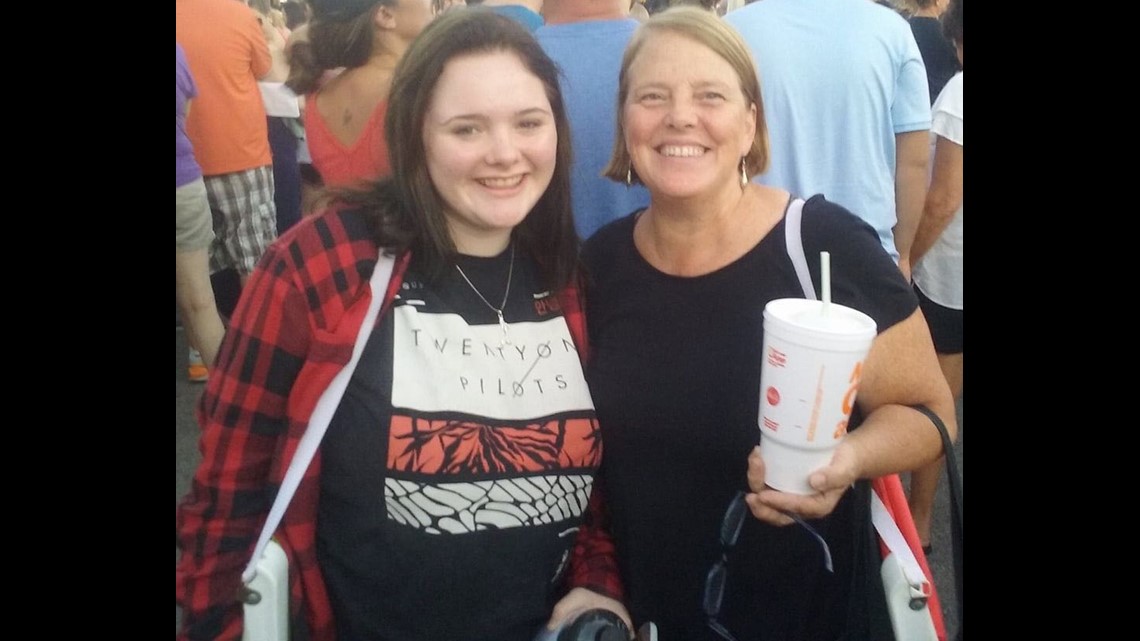 Services for O'Shea will be held Monday, December 23 at St. Mark's United Methodist Church in Bloomington. Visitation will be from 10 a.m. until 11:45 a.m., with funeral services starting at noon, followed by a family burial.
A celebration of life for her grandparents is still being planned at this time.
Officials were alerted of a house fire at 800 West and West McGalliard Road around 1:30 a.m. near the Muncie and Yorktown border. When deputies arrived, the house was fully involved in flames.
Delaware County Chief Deputy Coroner Gavin Greene said two women and a man died in the incident. Wes-Del Schools Superintendent Kyle Mealy said one of the victims was a student at Wes-Del High School and the other victims were family members. Coroner Rick Howell told the Muncie Star-Press the victims were likely a teenager and her grandparents, but would await the results of an autopsy Friday to positively identify the victims.
Firefighters were able to confirm one fatality upon initial inspection, but were not able to confirm the other two until K-9s came in to search the home once it had cooled down enough for them to safely enter.
Fire investigators also confirmed two wood burning stoves inside the home. They are still working to learn how the fire started at the home.
As the investigation continues, friends and neighbors of the victims of the fire shared memories and extreme grief outside the home Thursday.
They told Eyewitness News the family who lived in the home welcomed strangers into their home, including those they came across who were experiencing hardships and needed a place to stay.
Musician Joe Hart and neighbor Teresa Coy met years ago during a gathering at the victims' home, just to celebrate friendships.
Hart drove from Indianapolis to see the house because of his love for the victims. He repeatedly became emotional while sharing their history as friends, saying how much he is going to miss them. Hart, like many others, is waiting to learn more about the investigation and why his friends could not get out alive.
"I know they had woodburning stoves and I know they loved fire, too. We always had lots of bonfires and camp regularly," said Hart.
Coy has the same questions, because her family and the victims were close like family and looked out for each other.
She used her cell phone to take photos of the overnight fire. Though officials are only saying the genders of the victims, Coy said all of the family members seemed to be home when she came home late Wednesday night.
"When I came home all of their cars were here," she said. "I was pretty sure they were in, so I had just hoped that they had gotten out."
Both Coy and Hart described the victims as loving and who showed that love to everyone.
"He was always outside working on someone's vehicle just to get them rolling again," said Coy. "He loved helping people."
As Hart surveyed the damage, he recalled the last time he saw his friends alive.
"They were my friends, I loved them," he said. "It's been about three weeks since I last spoke with them. My son spent the night here. Their grandson and my son were friends."
Hart plans to meet with surviving relatives of the victims to comfort them as much as possible and offer any kind of assistance needed to help them through the tragedy.
Grief counselors were at Wes-Del schools Thursday for students who needed assistance and Mealy said they would return on Friday from 9 a.m.-1 p.m., though it is the first day of winter break for students.