WASHINGTON, Ind. (WTHR)— A family-owned company in the small town of Washington, Indiana is now working overtime, quite literally, to keep health care workers protected.
Their business, selling safety supplies, has doubled. But that shortage of N-95 masks we've all heard about? Indiana Safety and Supply said it's very real, and it's reached critical levels.

Their southern Indiana warehouse is slammed right now. Personal protective gear is being shipped out as fast as they get it in.

"We've had a huge demand on surgical masks and other necessities that hospitals have to have to be protected," said Austin Bush, national sales manager for Indiana Safety and Supply.

"We sold out of N-95 masks about six weeks ago in a 36-hour period. We ordered about three million back at that point about six weeks ago. We haven't able to get any," added his father, Kevin Bush, president and CEO of Indiana Safety and Supply.

They normally distribute personal safety supplies to factories and industry.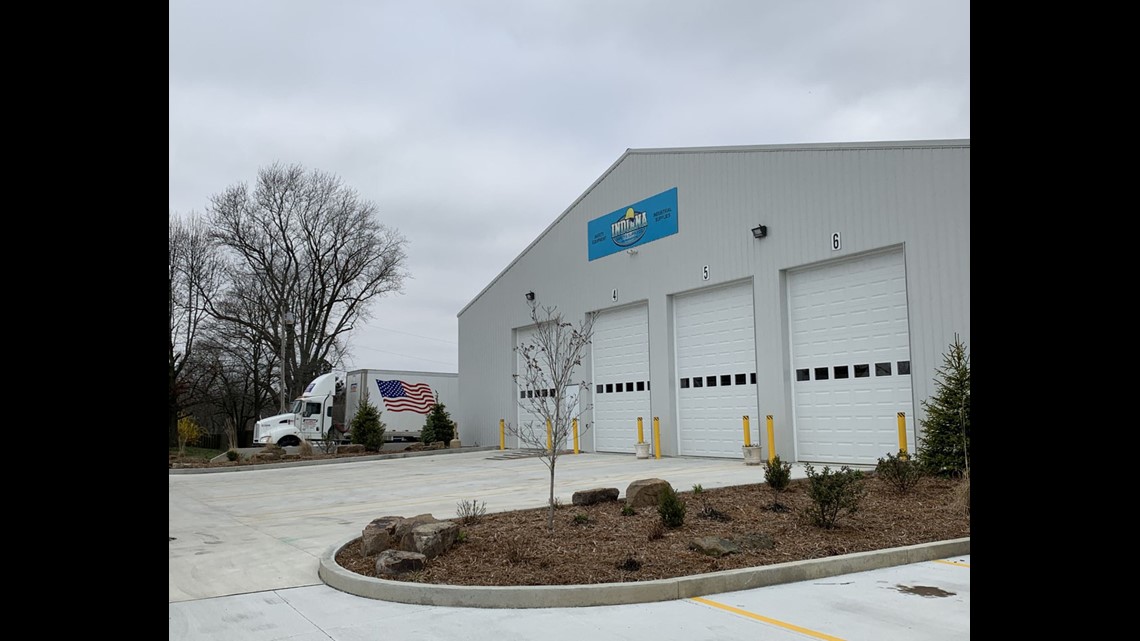 The coronavirus has shifted most sales to health care.
Top orders now include N95 masks, surgical masks, goggles, disinfectant wipes and hand sanitizer.

A team of 35 Hoosiers at the company is now working 13-hour days, seven days a week, with unlimited overtime.
And their customers are frantic.

"Austin's working with a chain of 300 hospitals, and they have a desperate situation as we speak today," Kevin said. "Availability's awful. It's scary."

Supply is scarce.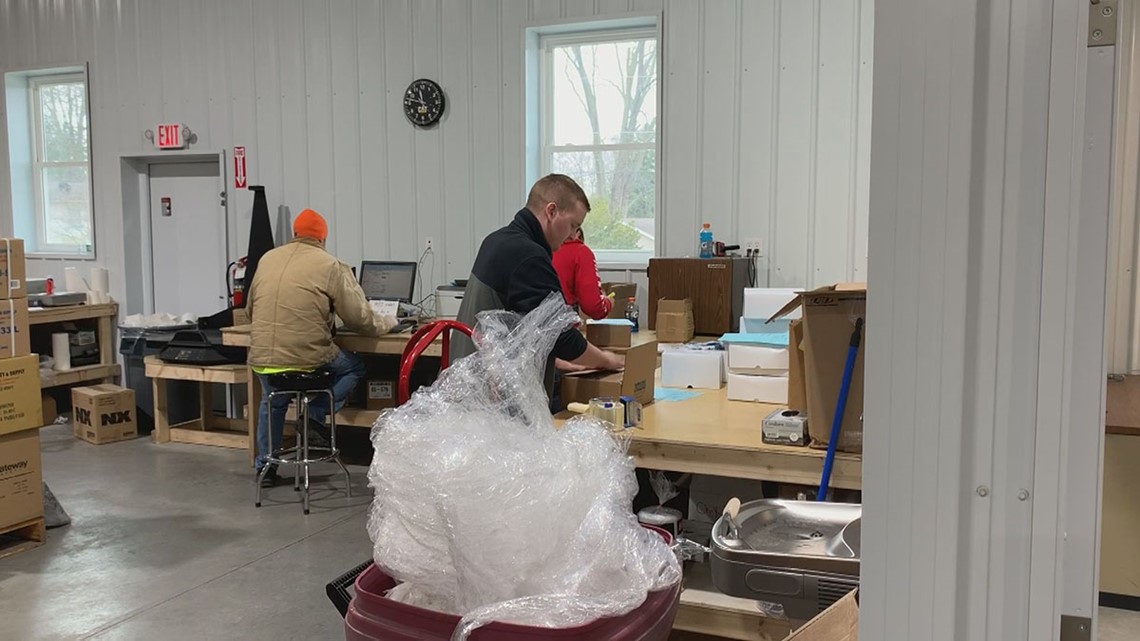 Indiana Safety can get surgical masks and respirators.
In fact, they're getting a shipment of 55 million surgical masks arriving at the facility between now and May 30.
But N95's just aren't available.

"So it was an instantaneous evaporation of basically all the stock in the United States and this was six to eight weeks ago," Kevin said.

He said it doesn't look any better in the weeks to come.
The numbers are stark and sobering.

"There's about a 40 million, 40 to 60 million shortage per day on masks," he said. "That's per day! And the estimates that I'm reading now, this year the United States may need three billion masks. Unfortunately the manufacturers in the U.S., again from what we've read can only produce 600-700 million over the next 12 months, so extreme, extreme shortage."

At Indiana Safety and Supply, sales are expected to double this year.
But the Bush family said it's a bittersweet business boom, created by an unseen and deadly enemy.

"We'd rather the coronavirus go away, and we get back to our normal world and not do this to be honest with you," Kevin said. "Obviously it has nothing to do any longer with improving our sales, it's about we've gotta get our people to help get these products out on the front lines, help save lives any way we can. We'll do everything we can do to help."

Because of increased demand for PPE, this company is hiring. They brought on five people last week and say there's more to come.