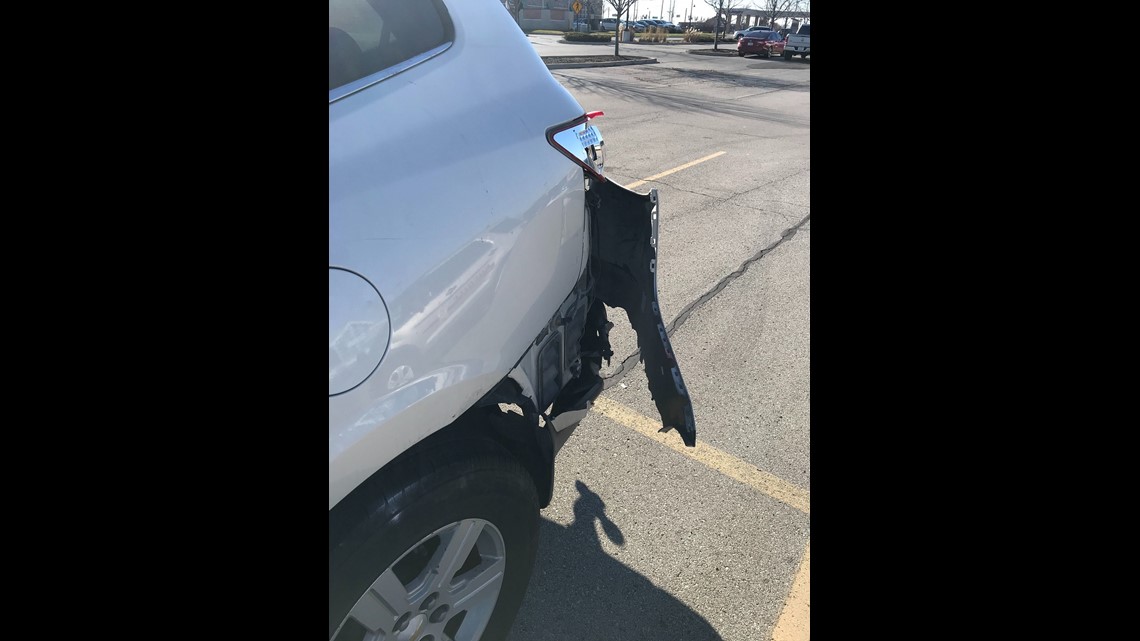 BOONE COUNTY, Ind. (WTHR) — Jason O'Neal moved his SUV out of the path of the oncoming semi that struck and killed three people shortly after 11 a.m. Sunday.
O'Neal shared photos of his slightly damaged SUV with Eyewitness News. The semi clipped the rear driver's side bumper, ripping part of it off the frame.
O'Neal checked to make sure his wife and daughter were OK right after witnessing the most horrific crash he had ever seen in his life.
He went to the rescue of injured drivers and their passengers after seeing the semi slam into stopped traffic on I-65 northbound in Boone County near Whitestown Parkway exit.
O'Neal also helped free the semi driver, 34-year-old Matthew Lewis Small of Grandville, Michigan.
"I looked in my rearview mirror and thought to myself, 'This truck isn't slowing down,' so I moved over into the right lane. I guess it was a nudge from God," O'Neal said.
After O'Neal helped free the semi driver from the cab of the semi which was on fire, he said he asked Small if he fell asleep.
O'Neal told Eyewitness News that Small said he was basically distracted after taking a drink from his coffee cup.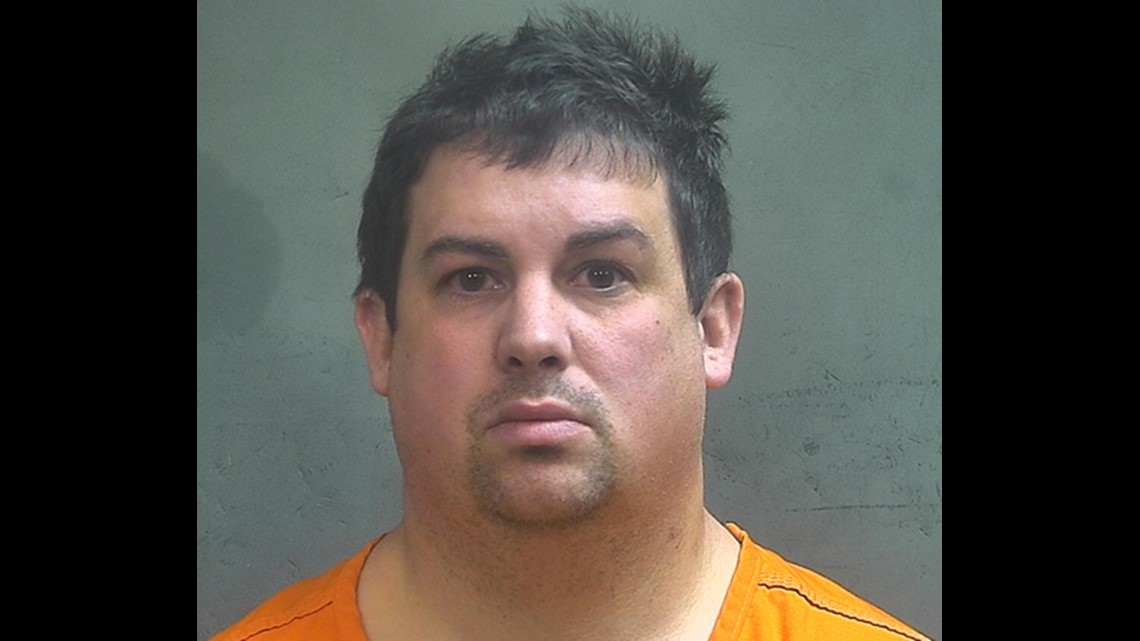 Jason and about 20 other people went from car to car to check on crash victims.
O'Neal is thankful he moved his family out of harm's way just seconds before the deadly crash. But he is saddened about the people who lost their lives and the others injured in the accident.
Boone County Sheriff Mike Nielsen told Eyewitness News that Small cooperated on the scene and so far their investigation doesn't show he was impaired at all. They are awaiting blood test results.
The Boone County Sheriff's Office says the investigation could take up to six months to complete.
The crash claimed the lives of 21-year-old Mariah Tomey, 19-year-old Kaylee Kirk and 1-year-old Hadley Tomey.
Small is in the Boone County Jail facing three counts of reckless homicide.
Nielsen told Eyewitness News that Small is devastated about the accident. Small gave a handwritten note to the sheriff to share with the media Monday.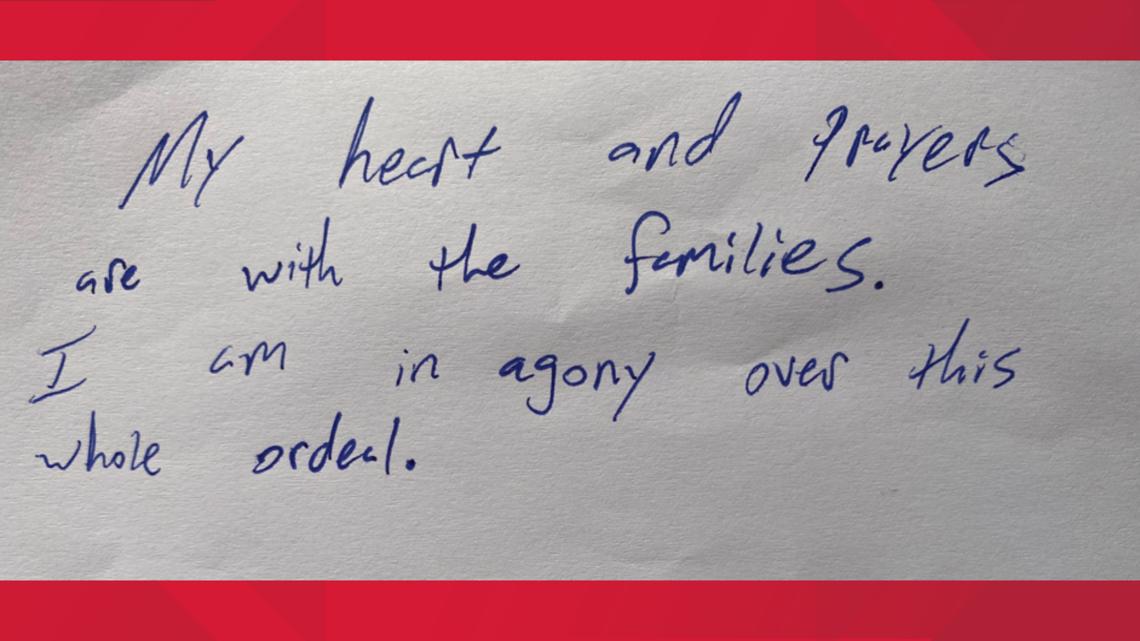 The sheriff expects his family to post bond after Small attends an initial hearing for the charges.
Neilsen released this statement to the media Monday:
"Thank you for being patient with us during this investigation. I have spoken to both families personally and we are working on helping them through these difficult decisions that they must make for their loved ones. I have also spoken to Mr. Small. He is very regretful and upset for what happened and wanted me to relay the information on this handwritten note. There are many aspects of this crash that will be looked into including videos that may exist, device data, forensic analysis, autopsy results, blood work results, etc. This is all part of a detailed investigation and our FACT Team, along with our criminal investigation division, does an excellent job in investigating these types of crashes. We will also be looking at other factors in our investigation such as why the traffic was backed up and in a Que on northbound I-65. Although this is a very tragic event, it will take us time to complete a detailed reconstruction of this crash. Please continue to think about and pray for all of these families as they walk through this difficult journey."
Small works for an Iowa-based trucking company called VL Trucking, Inc.
Records from the U.S. Department of Transportation show that company has a "satisfactory" safety rating.
Until yesterday, the company had four crashes with injury in the past two years. There were no fatal crashes before Sunday.
Eyewitness News spoke by phone with Vic Muratov, the Dispatch Operations Manager with VL Trucking. He says the company's management team met and discussed the crash Monday morning.
VL Trucking, Inc. released this statement to Eyewitness News Monday:
"Our prayers and deepest condolences go to everyone involved in this tragic incident. We are now working closely with authorities, to help them complete full investigation."
As for the stretch of highway in Boone County, many drivers have experienced how it gets congested and the Whitestown area has experienced a lot of growth recently.
INDOT says its working on a fix. This spring, construction will start on a new exit at County Road 550 South to relieve some of that heavy traffic. That will be a diverging diamond interchange.
Plus, INDOT plans to make improvements to several other exits nearby, including Whitestown Parkway where the crash happened, to help traffic flow better.
Traders Point Church, where much of the backed up traffic was headed Sunday, is offering prayer Monday afternoon for people impacted by the deadly crash.