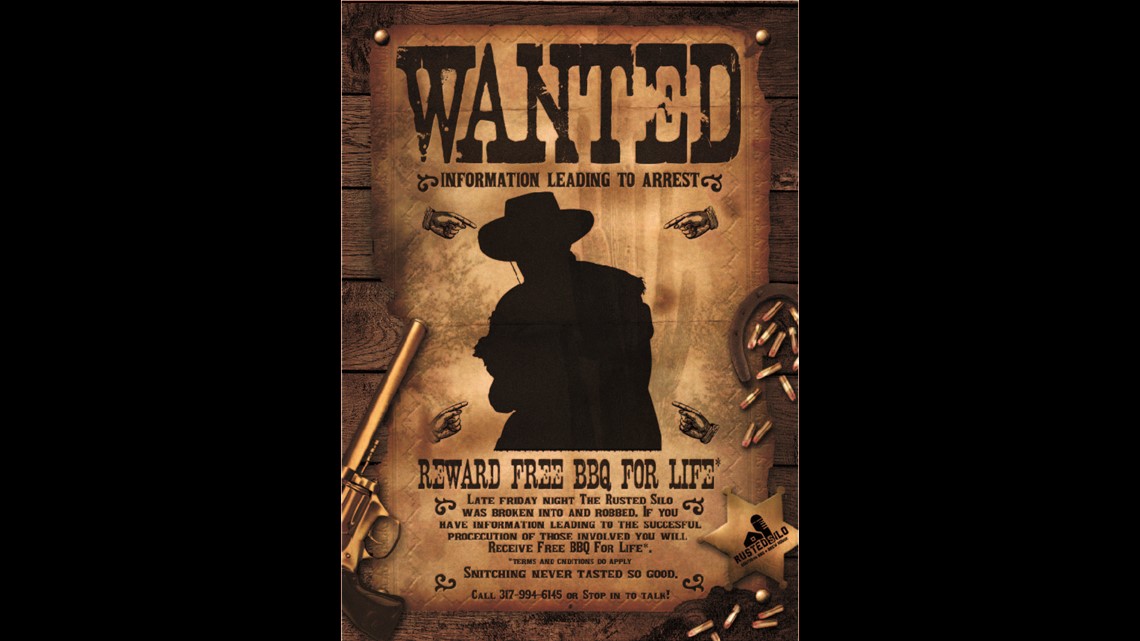 LIZTON, Ind. (WTHR) – You've heard the expression, "the fastest way to a man's heart is through his stomach." But what about to his conscience?
The owner of the Rusted Silo BBQ is offering free barbeque for life to whoever turns in the thieves who broke into the Lizton restaurant early Saturday morning.
Rob Ecker and his crew work 14-hour days creating barbeque people drive out of their way to enjoy.

"We are from out of town; we came for the barbeque," Nathan Persons said.

Early Saturday morning someone came to the Rusted Silo hungry for money.

"We were robbed, but we were burgled first," Ecker said.

Thieves hit the back door first. It took a beating but didn't budge.
Determined to get inside, they cut and pried open the front door, broke open the restaurant's antique cash register and ran off.

Ecker was hurt, angry and wondering what to do next.

"I took a shower and my mind said we can get back at these people one way or another," he said.

He decided to use his barbeque as a way to get even.
"It's amazing," customer Billie Reynolds said. "The best barbecue I've ever had."

So Ecker printed up hundreds of wanted posters and put a barbeque bounty on the heads of the bad guys.

"Whoever is the lucky person to turn in these criminals, they will get barbeque for life." he said.
Ecker, a classically trained chef, and his family opened the Rusted Silo about a year and a half ago.

Loyal customers are lining up for the food and to offer their support and help

"I would snitch on my mother for free barbeque," Persons said.
"Me too," chimed in Reynolds.

With the restaurant often full of hungry people, bad guys ought to be careful.

"Snitching never tasted so good," Ecker said with a big smile.