MARION, Ind. (WTHR) - An 82-year-old Marion woman is in a Fort Wayne hospital, facing a tough recovery.
Nancy Furnish was severely hurt in a hit and run crash while on her wheelchair. Family members say she had to have both legs amputated and remains in critical condition.
While police did find and arrest the driver, Furnish's family is upset he's already out on bond.
Her daughter, Theresa Sloan said, "My mother has been at the hospital since Tuesday and I've not seen my bed since Tuesday and he walked out of jail a free man and my mom will never walk again. I just can't wrap my head around it."
Sloan said while her mom was in relatively good health and walked a lot, she would also use a motorized wheelchair to get around, especially with her husband, who has had one leg amputated.
People who live along the 1000 block of West 14th Street in Marion were used to seeing Furnish and her husband passing by on their motorized wheelchairs. They were stunned at what happened Tuesday night.
Nathan Shininger didn't see anything, but he heard "what sounded like a car hitting a car. At first I thought it hit a trash can, but it didn't seem right."
Kevin, who lives across the street, said several kids alerted him to the crash and when he looked, he saw "a lady lying in the yard over there. Someone had hit her. The wheelchair was all busted up...and she was all twisted up. It wasn't pretty. I don't know who'd do something like that."
Police say Furnish was on her wheelchair Tuesday night around 9:15, when she was hit head on by a car that just kept going.
"It was light enough to see the woman and everything," Kevin said.
While Shininger didn't see the crash, he did see the car drive by, which was "the only car on the street at the time...He just didn't take a second glance at what he hit."
Shininger told police the man "was driving a four-door Grand Prix, looking at his cell phone as he drove by the house."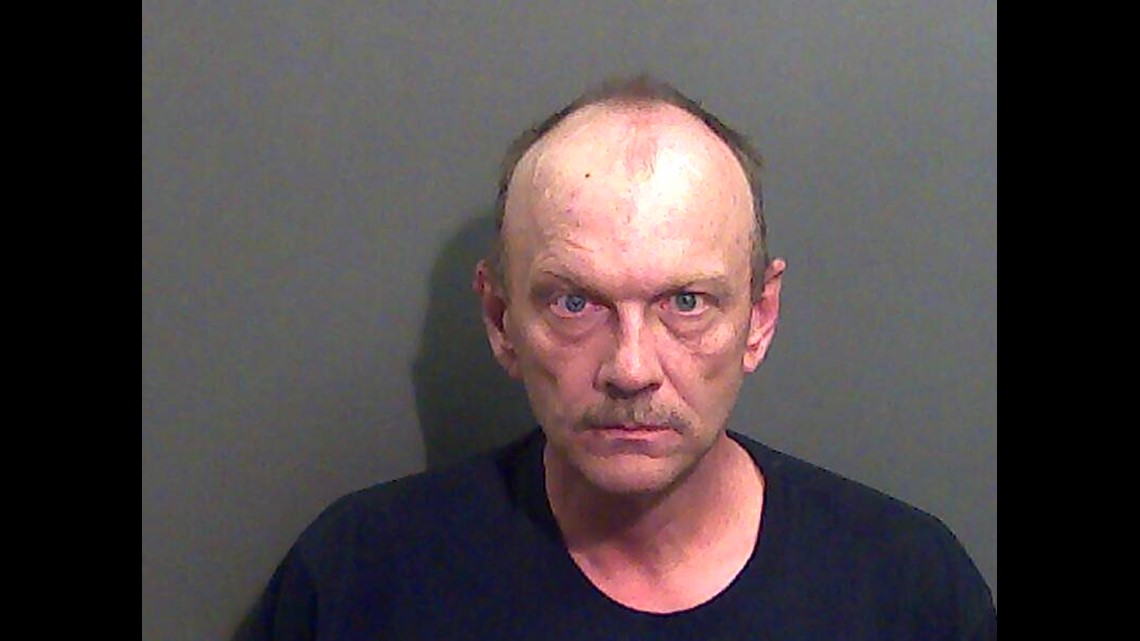 Fifty-year-old Ralph DeWayne Harding Jr. was pulled over and arrested the next day on preliminary charges of leaving the scene of a crash resulting in serious bodily injury. That's a Level 6 felony that carries a sentence of six months to two years in prison upon conviction.
Police said Hardin admitted to driving the vehicle that hit the victim, telling them he has poor vision and thought he hit a mailbox or trash can.
"You don't hit anything and not look. I really can't get myself to believe he didn't hit my mom and there has to be consequences for that," she said, adding, "I'm kind of stuck. I feel he should pay for what my mom is going through but I'm not sure what it should be."
We tried to reach Hardin by going to his Marion home. When we rang the doorbell and knocked on the front door, someone peeked through the blinds, but no one answered.
Grant County Prosecutor James Luttrull said while it didn't appear the crash was intentional, "it was a horrible crash and it's his response that concerns me." Hardin did leave the scene.
Lutrull said more witnesses came forward Friday and he's reviewing all the information before filing formal charges Monday.
Sloan, who remains at her mother's bedside with other family members, said, "what we have so far is he spent a couple of hours uncomfortably in jail and then went back to his own home."
She said her mother "always taught us to try to be forgiving and she would tell me to forgive him, but unfortunately I'm not as forgiving as my mom. It's hard for me to forgive someone when I haven't seen any remorse from him."