INDIANAPOLIS (WTHR) — When is the last time you gave someone something like money or a compliment? For one little boy giving comes easy. It's Graham's gift.
"It makes me happy," said Graham Wright.
What makes 7-year-old Wright happy brings others joy, too.
"I like to make planes or anything I can make out of cardboard," said Graham.
He also likes to give his cardboard creations away.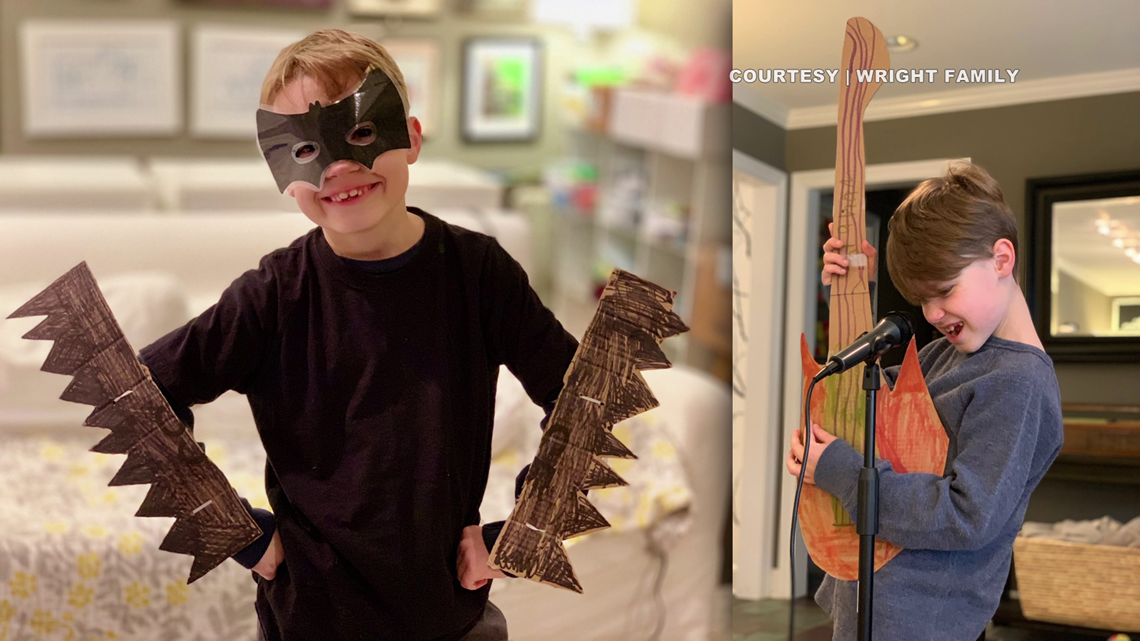 "He's a gift giver," said Graham's father, Brent.
So maybe it shouldn't have been a surprise when Graham brought more than just himself to lunch with his dad at work.
"When they showed up, he had this bag with him and said he had brought his money to give to the hospital," said Brent. "Ok!"
That bag was stuffed with pennies, some dimes, a few quarters and a couple dollars.
"I gave them 10 something cents," said Graham. "I don't know."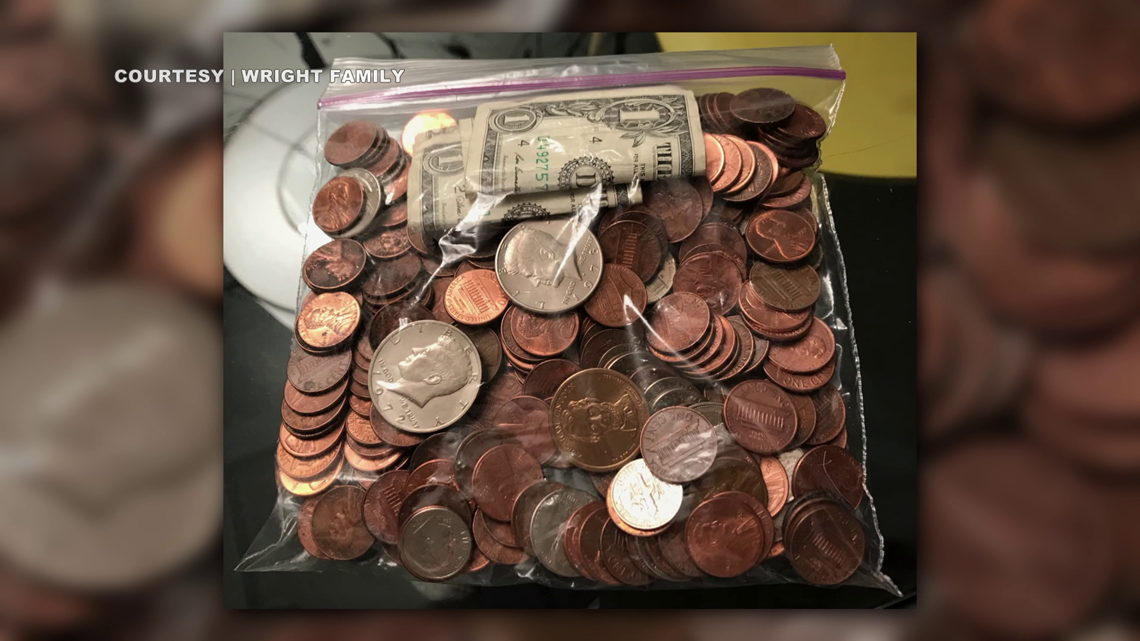 To be exact, Graham gave $10.43 to Community Hospital East where his dad works as a chaplain.
Graham added, "Yup it's all my money. All of it."
"Watching my son give and give and give inspires me everyday," said Brent. "I'm a proud dad."
And seeing his son give the greatest gift of them all to his little sister, Claire, melts this proud papa's heart even more.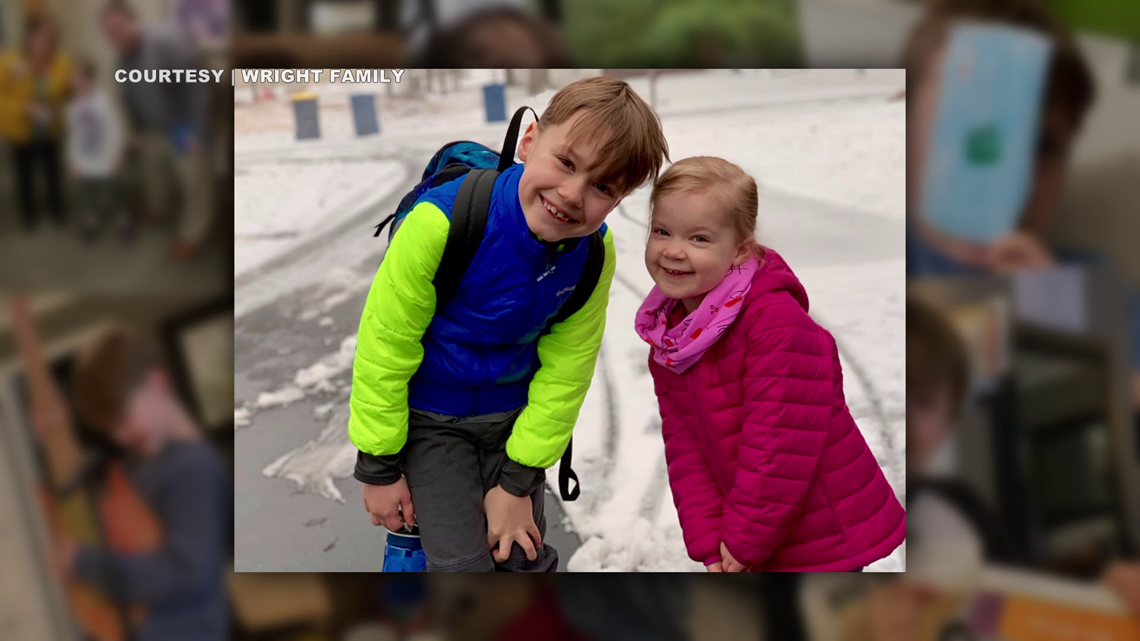 "A few days ago we had a blackout, and I just wanted to teach her how a lot of people don't have lights or anything," said Graham. "They just rely on the sun. I just want to help her know that you should be thankful for what we have. Because a lot of people don't have it."
These life lessons are gifts from Graham.
"I'm inspired by the reminder that it doesn't matter what you have," said Brent. "It's what you do with whatever you have."
And what Graham did with a little spare change proves anyone can make a big difference.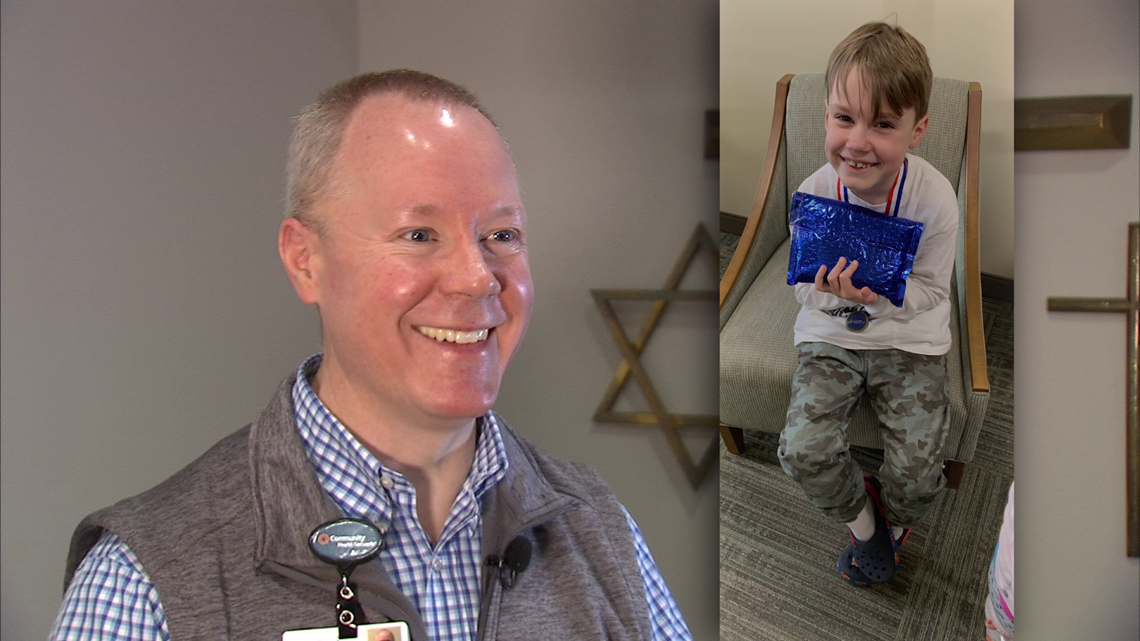 "It can help a lot of people if you give money to them even if it's just one dime," said Graham.
"He's a ray of sunshine to me," said Brent. "It doesn't matter whether he has money. He gives himself. He gives his hugs and his love and his enthusiasm."
Graham searched everywhere for loose change and saved his allowance. And his grandfather has a penny collection, so one day Graham filled his pockets with as many pennies as he could until those pennies started weighing down his pants. He gave all those pennies he took from his grandfather to Community Hospital East.