LEBANON, Ind. (WTHR) — The Lebanon man accused of breaking into an apartment and trying to kidnap a little girl claims it's all a big misunderstanding and he didn't commit the crimes he's accused of.
Benjamin Dillon spoke with Eyewitness News from inside the Boone County Jail.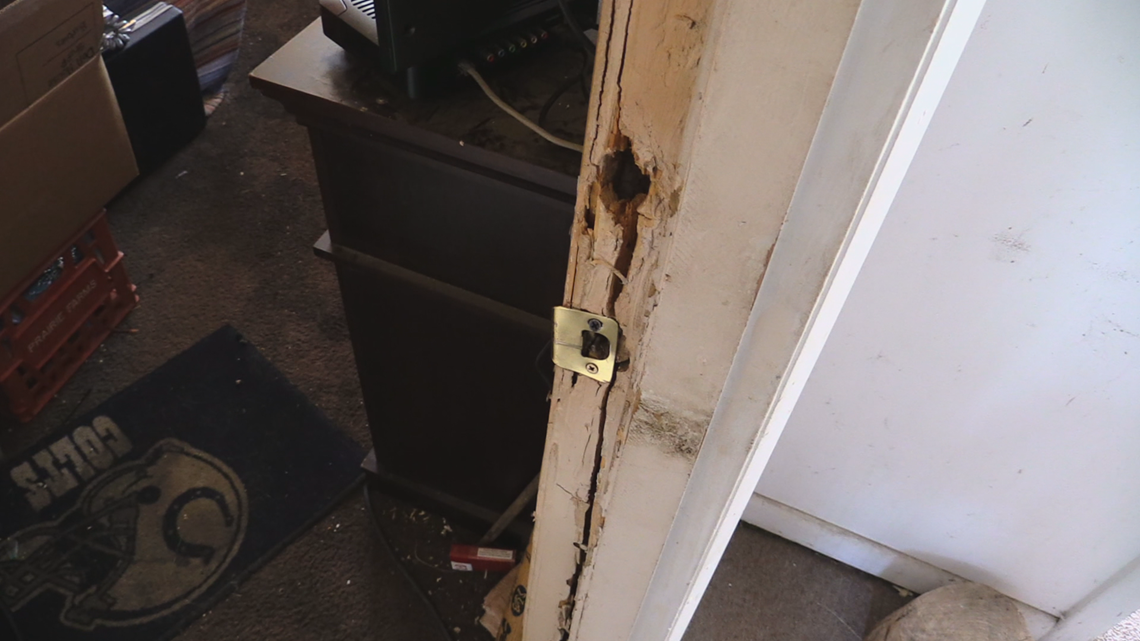 "I think it was a big misunderstanding," Dillon said.

According to police, he committed frightening crimes that could put him in prison for years.

"I know I physically fought with police officers but I never physically broke into the place," he insisted.

The "place" is a Lebanon apartment near downtown. Dillon denied kicking open the door.
He claimed in the middle of the night last week, a couple he doesn't know, allowed him inside.

"I was under the impression that maybe my daughter might be over there in that apartment complex," he said.

The couple told police they shoved Dillon outside while he shouted. They claim "he was taking the child," their 6-year-old granddaughter.

"I asked if there were children present" but Dillon said he didn't threaten to take anyone.

According to the police report, officers found Dillon outside, "agitated" and threatened "he would fight all of us and kill us [police]."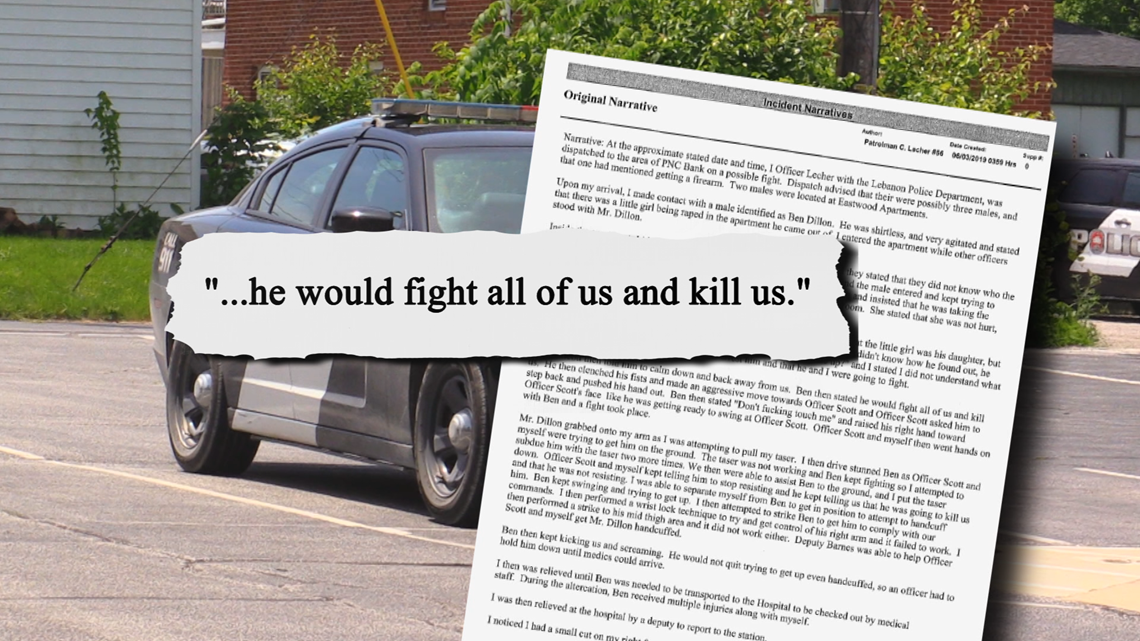 Three taser shots had no effect. When finally handcuffed, officers said he "then kept kicking us and screaming."

"I was kinda beat up," Dillon said. When asked if he was resisting, Dillon said, "I don't believe I was, No."
The incident scared the girl's grandparents and other families in the apartment complex.

Dillon cited legal reasons for not answering some questions but he offered an apology of sorts.

"I am truly sorry for coming to your apartment door, for waking you up." Dillon said. "I know I didn't kick you door in. It's a mistake."
The Boone County prosecutor says it was a crime, actually several crimes.
The criminal charges against Dillon include burglary, resisting law enforcement and intimidation.
Dillon was already awaiting trial on drug charges. While jailed on bonds totaling $75,000, Dillon says he's enrolled in a substance abuse treatment program.