INDIANAPOLIS — Wander through Judy O'Bannon's house on the north side of Indianapolis and the memories come flooding back.
There are pictures of Indiana's former first lady and her late husband, former Gov. Frank O'Bannon. There is a large photo of the couple wearing winter jackets when Frank was sworn in outside in below-freezing weather as Indiana's 47th governor in 1997.
"That was pretty exciting. It was sort of like, 'Yay, yay! What's to come and what's to come is good stuff,'" Judy said.
The good stuff was wrapped in a 47-year marriage — a love affair that began with a blind date at Indiana University in Bloomington.
"When I came down the stairs in my sorority house and I looked at him in his volleyball jacket that he got when he was an All-American volleyball player, and I said to myself, 'I never thought I would marry a short man.' I don't know. That's so goofy. But I just knew. This is it. There were no fireworks," Judy said.
Her husband would go on to serve as an Indiana lawmaker for 18 years, followed by eight years as lieutenant governor under Gov. Evan Bayh.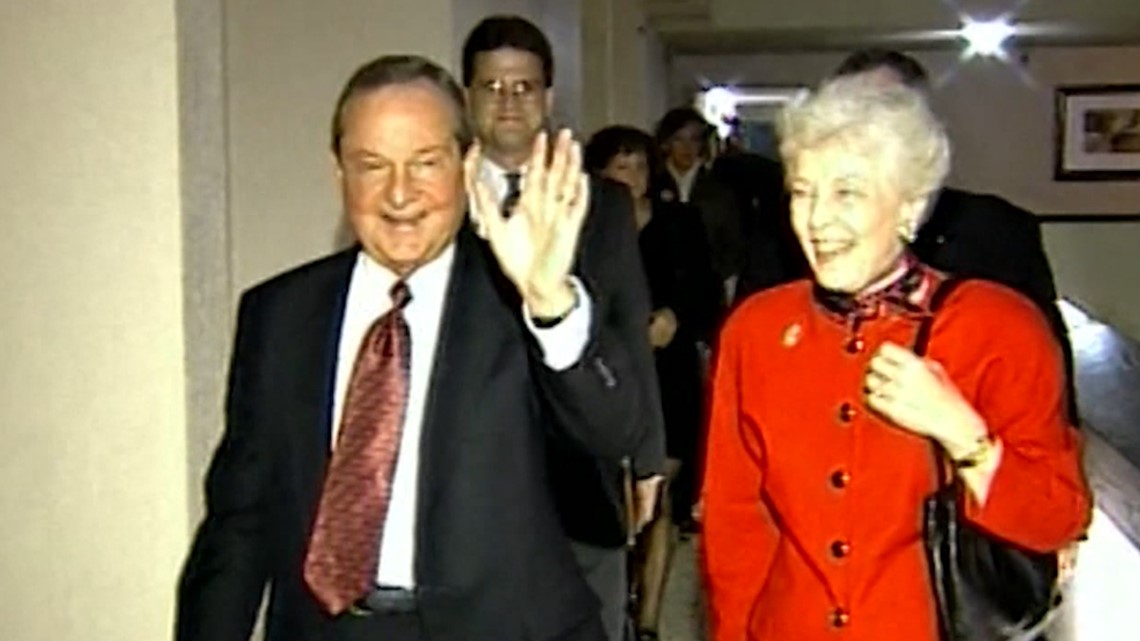 "He always said our job is to make Evan Bayh the best governor he can be," Judy recalled.
Judy would eventually help her husband see their southern Indiana barn as a theme for the governor's race.
"We used this story about building the barn as a campaign thing about building on the foundations of the past. This is certainly the past in Indiana, but building it for the future," Judy said.
It worked. Frank was elected twice as Indiana governor.
During his time in office, Frank showed his interest in advanced technology by making sure he could surf the internet in the family barn outside Corydon, Indiana, long before it was a common part of homes.
In September 2003, Frank suffered a stroke while attending a conference in Chicago. Judy got the bad news after listening to a CD of music.
"The minute it ended, I got the phone call. 'Don't be afraid. Frank didn't get up this morning,'" Judy said. "In the hospital that whole time, when reporters would talk to me, I would have been crying. My soul was taken over by a higher power, which I would call God."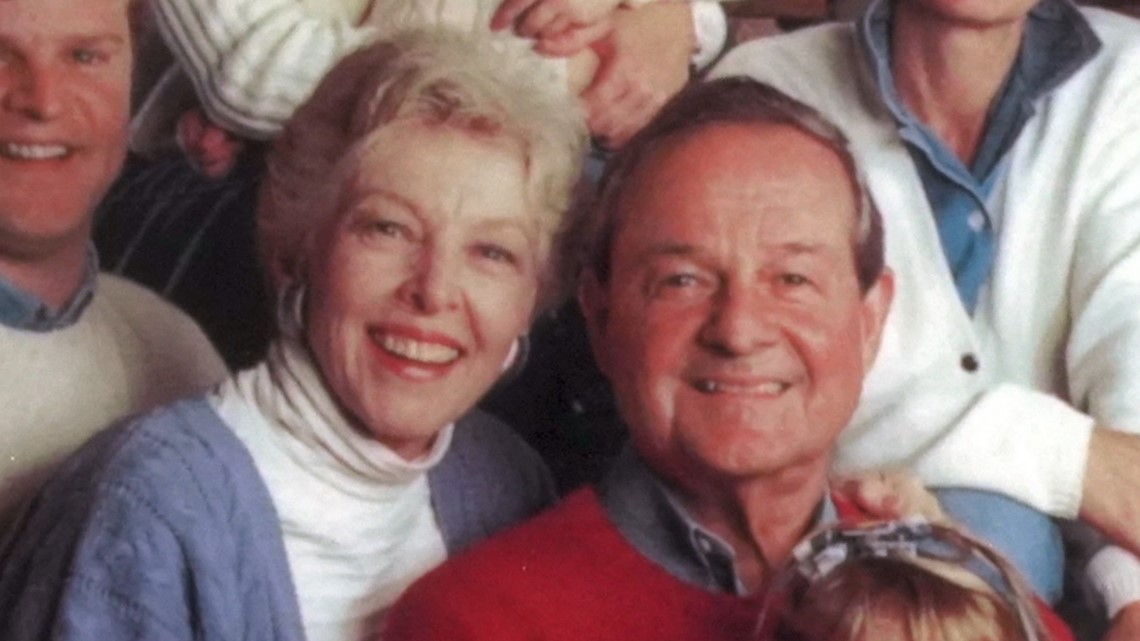 "You're in shock," Judy recalled. "He was always a healthy thing. He wasn't ever sick and certainly didn't expect that."
Judy said she remembered how Jackie Kennedy reacted after President John F. Kennedy was assassinated in 1963.
"I watched Jackie Kennedy. I think I drew some consciously, some unconsciously, 'How did she do that?'" Judy said.
Judy organized the governor's memorials as the state honored his service.
In the 20 years since, Judy has been busy.
"You can tell by the wrinkles that I've been doing something," Judy said.
She has been traveling around the world and winning regional Emmy Awards for her programs on public television.
"Gary Harrison and I have been producing programs on public broadcasting for about 20 years together. I think we've done 80," Judy said. "I think it's such a privilege to be an old lady and get to do that stuff."
Judy also found love again.
"I married 10 years ago. I did a lot of traveling internationally with my husband, Don Willsey," Judy said. "We cleaned the house for Thanksgiving and thought once you clean the house, what else are you going to do? I said, 'Why don't we just get married.' So, there we are. I wore the dress my mother made and wore when I married Frank."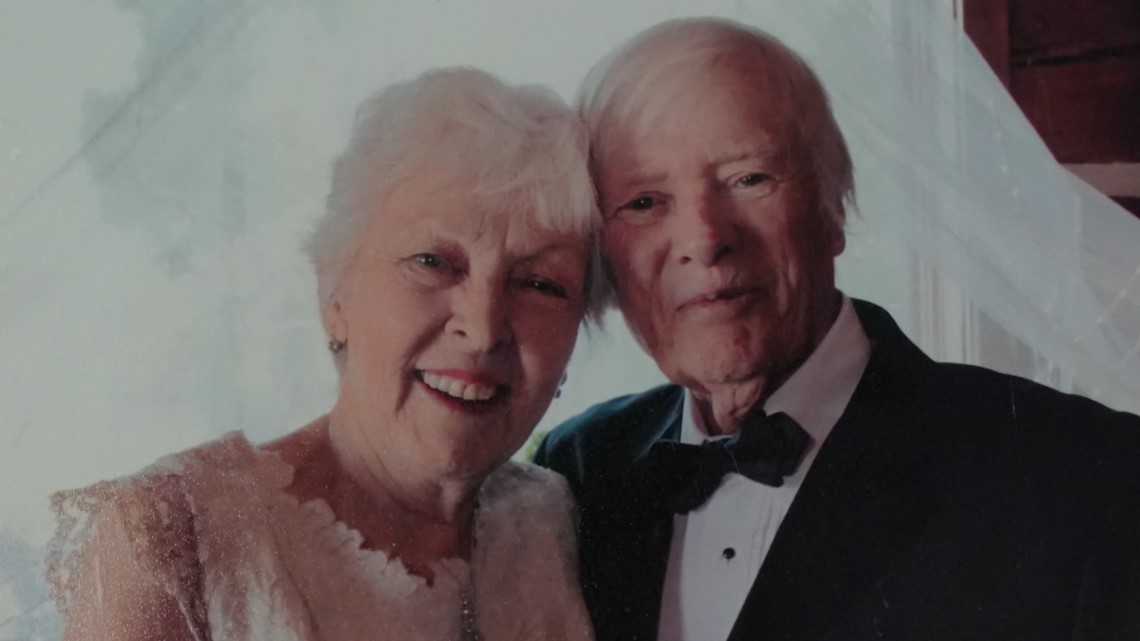 Judy believes civility and honesty are now missing in politics and says the best leaders have several qualities.
"Honest, good, prepared, smart, compassionate people are what we need in leadership," Judy said.
According to Judy, Frank showed leadership skills while on the Indiana University basketball team.
"He never got into a game. But (Branch) McCracken said, 'Frank, I will never cut you. Your leadership skills are not necessarily how many free throws you make. You bring to this team what we need'. That's a high compliment," Judy said.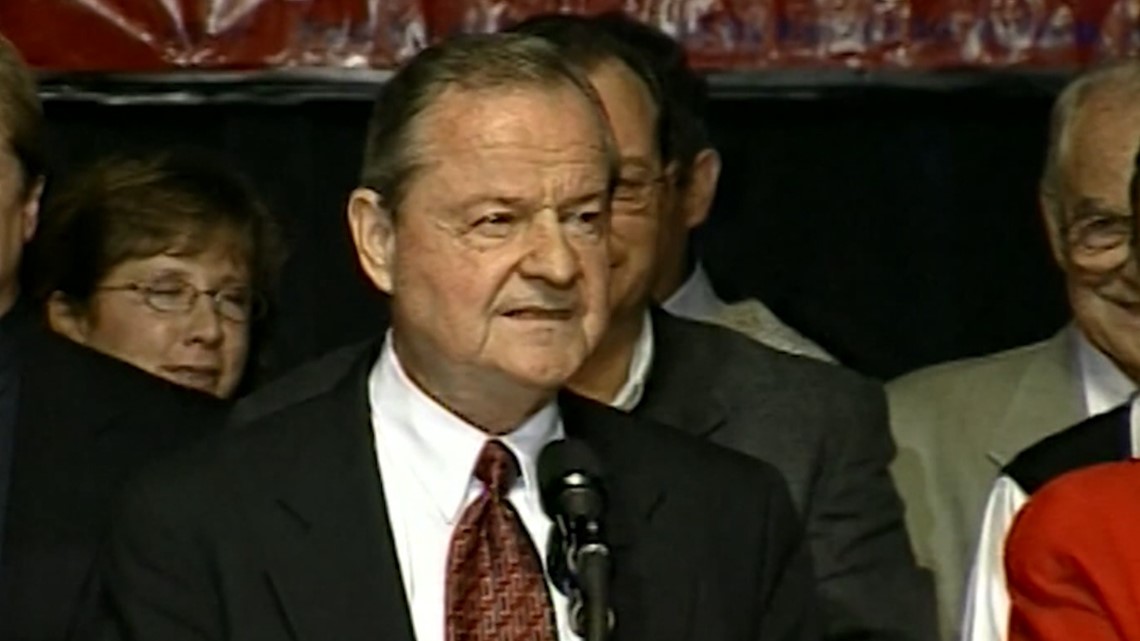 Judy said Frank O'Bannon's legacy includes creating Indiana's first community college system and working with politicians on the other side of the aisle. She cited the Democratic governor's ability to work with Republican Mayor Steve Goldsmith on securing funding for the Indiana Pacers' new arena and creating educational roundtables with Republican State Superintendent of Public Instruction Dr. Suellen Reed.
"He was the most humble, no ego thing," Judy said. "He was able to work with all kinds of people. We worked hard and made the Governor's Residence accessible. As Frank always said, 'There's no limit to where we can go together.' I believe that."