INDIANAPOLIS — An Indianapolis family is on the other side of the world, celebrating the grand opening of a school 6,000 miles away.
The school is named for their daughter, Kassie Braun, who died in an accident while on a "Semester at Sea" four years ago.
Before they left for Africa, Kassie's family shared how their loss has been transformed into a legacy that's now inspiring Indiana and beyond.
Chalene Braun spent her Wednesday morning packing for a monumental trip.
She organized bags of personal supplies, along with six suitcases stuffed full of hundreds of pairs of donated shoes for children.
She and her husband, along with their friend, Kim, are leaving Indianapolis for Abakiliki, Nigeria to see firsthand the culmination of four years of fundraising to educate kids a half-a-world away.
"We've built a school! And I kept saying, 'we're building a school,'" Braun said excitedly. "But we built a school!"
This mom's mission, to empower children through education, is in honor of her own child, gone too soon.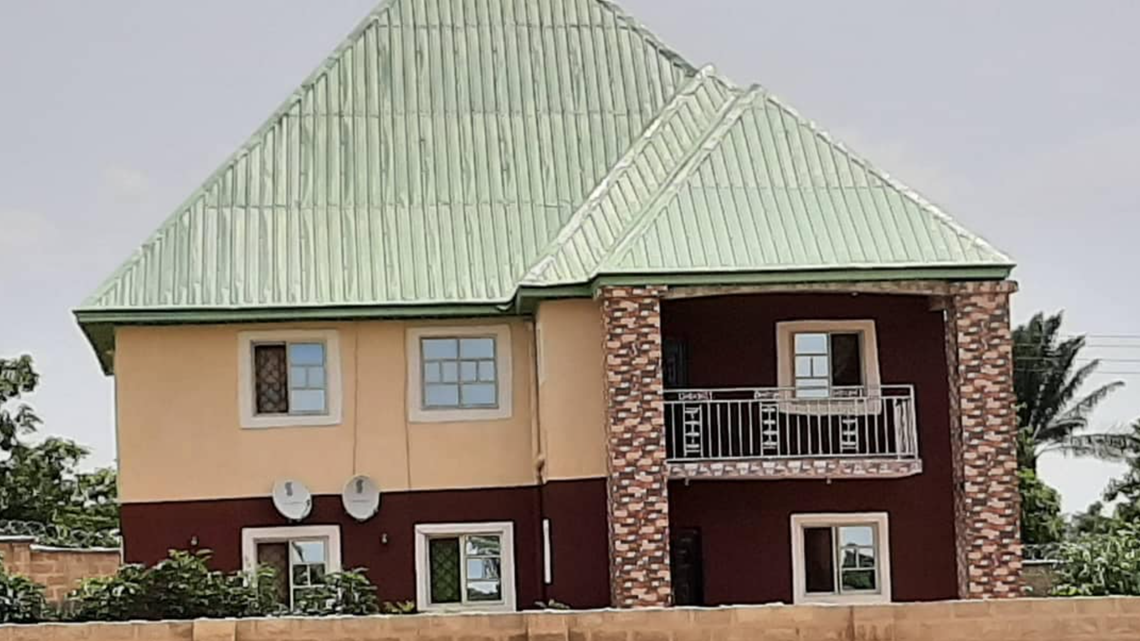 "I can't help of think of this day in terms of the last time I saw my daughter," Braun said. "It was October the 13th, 2017."
Kassie Braun was on the voyage of a lifetime. The college student and Cathedral High School graduate, already a seasoned traveler, was on scholarship with the "Semester at Sea" program, embracing the cultures of the world.
Oct. 13 was a parent meet-up event that ended up being Chalene's final day with Kassie.
The next month, on a stop in Myanmar, Kassie died after an accidental fall while climbing an ancient pagoda.
In the years since, Kassie's family found comfort from their crushing grief by giving back, just like she did. Her goal was to finish college and then live among the poor, teaching underprivileged children.
So Kassie's parents created a foundation, Kassie Kares. Dollar-by-dollar, brick-by-brick, they achieved their daughter's dream in her honor.
"I like to think that we've done the best we could with a really, really horrible situation and just having that name, 'Kassie Braun Memorial Schools,' is like, that's better than any monument or epitaph that you could have," Braun said.
Kassie Braun Memorial Schools is still a work in progress as it grows. The facility had a soft opening in the fall of 2019. Oct. 15, 2021 is its grand opening after a pandemic delay.
"We have desks and we have books and we have transportation. We have a transformer. We have electricity," Braun said.
Kassie Braun Memorial Schools
The school is K-12, led by nuns and Father John Bosco, who also believes fiercely in the power of education. They have 65 students so far, with room to educate hundreds more.
Nearly every student is able to attend thanks to scholarships provided through Kassie Kares, Inc.
Before flying to Africa, Chalane said she couldn't wait to see the building, meet the children and feel her daughter's spirit in theirs.
"I need that emotional connection," she said. "You will never forget your child, but you also don't want the world to forget, like their piece and their place and what they were and what they stood for. This place is serving kids and she always had that servant's heart."
It's a special legacy in memory of a young Hoosier who wanted to change the world.
"Just to know we have the ability to educate that many kids? Like this is a force and it's not going stop anytime soon," Braun said.
Braun also said the school in Nigeria is forging a relationship with Cathedral High School, Kassie's alma mater.
Click here to learn more about the Kassie Braun Memorial Schools and Kassie Kares, Inc. and its projects.