INDIANAPOLIS — (WTHR) — Hyde Park is beautifully established neighborhood in Bloomington with so much to offer but just recently there's been a little more than sunlight and a light breeze sifting through the canopy of trees. Someone near would also hear music.
"Since we are here in the neighborhood we want to bring music here and share it with our neighbors," Cellist Cara Colon said.

She visits her neighbor Lauren Bernofsky and they make music on Lauren's wrap around front porch.
"We have a concert venue. It's perfect for a pandemic," violinist Lauren Bernofsky said. "Who would have thought."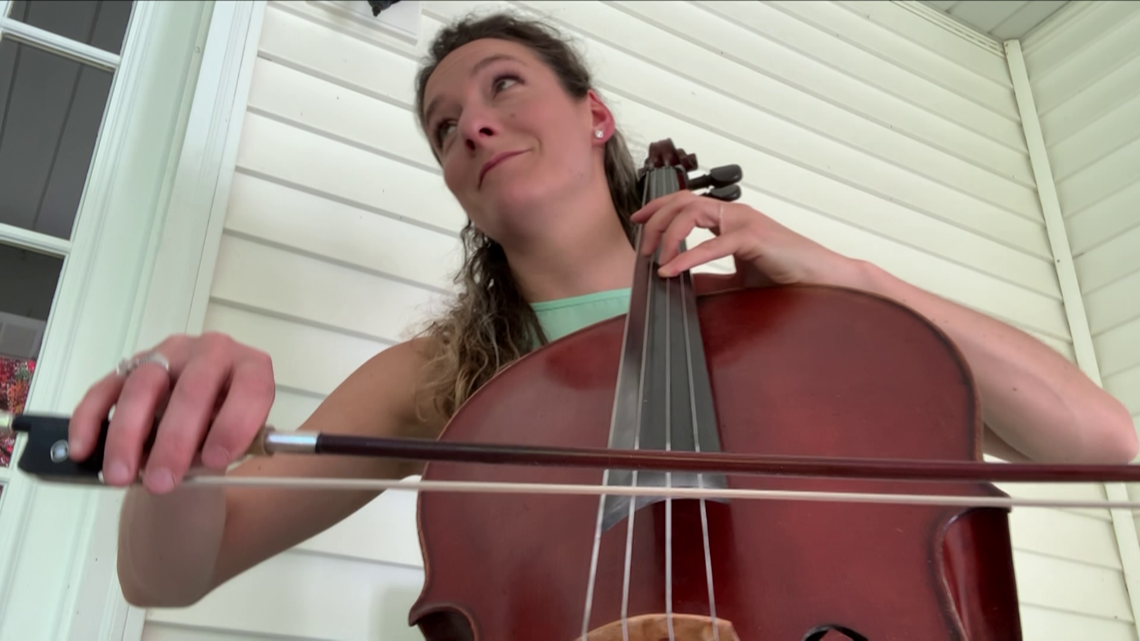 "Making music by yourself is great, but after a while you really miss being together and having that communication with other musicians," Cara Colon said.
Clearly they are communicating with more than just other musicians. Some of the neighbors just ride by and can't hear a thing but that is their loss. Others stop to listen and every once in a while you get someone who lets their hair down to express themself in such a way as to bring joy to all who are fortunate enough to see it and don't think the musicians don't notice that.
"I feel really good I can hopefully help the world a little bit. That way bring just a little bit of joy to peoples day," Bernofsky said.
It's certainly adds a little joyous soundtrack to the hand-in-hand neighborhood stroll.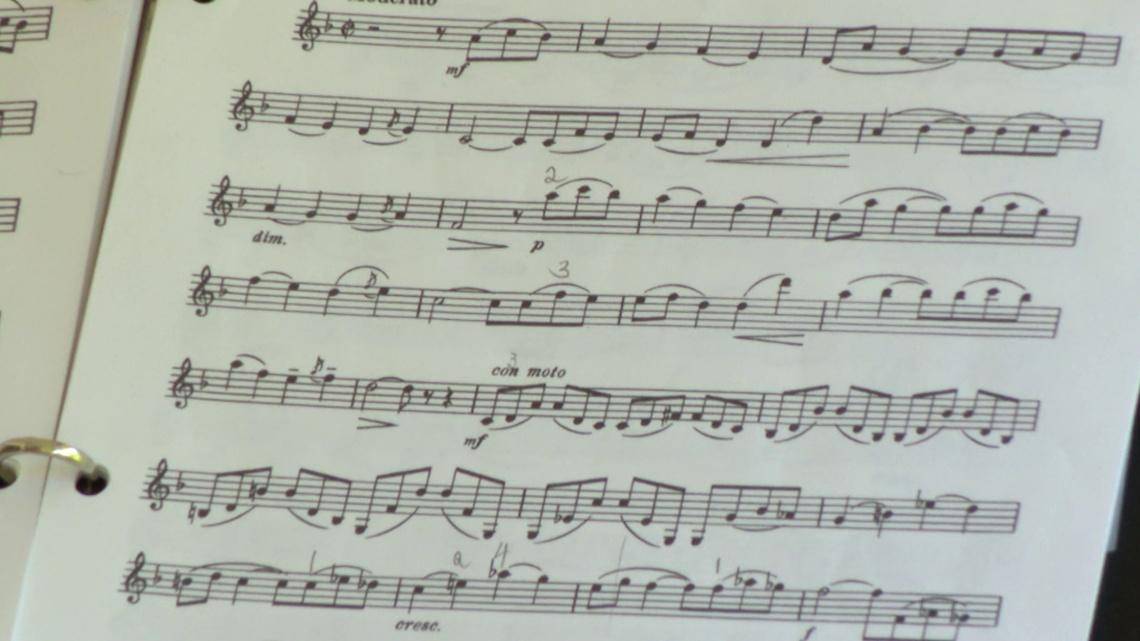 "The neighbors are walking by and you can see their smile just light up. To bring that joy it's really wonderful feeling to feel that creativity through music," Colon said.
It's become so popular the two are going to actually invite the neighbors for a night of music this Saturday, June 20.
They've even come up with a name: "We are going to call it our front porch concert live from Hyde Park," Bernofsky said.