CARMEL, Ind. — divvy restaurant is a local favorite in Carmel.
The theme is simple: Sip, Share, Savor.
That may be part of why the owner Kevin Rider is doing what he's doing.
"Anything you can do to build somebody up is the angle we want to accomplish with this," said Rider, who goes by the nickname of "Woody."
He's not talking about catering to his customers, he's talking about what happens Tuesday and Thursday mornings long before divvy even opens.
He has partnered with Northview Church to start Feeding Neighbors.
"We see more and more people struggling to find a meal each day. Especially the kids," said Mike Polster, mission director at Northview Church.
So every Thursday the organization, funded by donations, delivers meals to 60 kids and 40 adults in Indianapolis.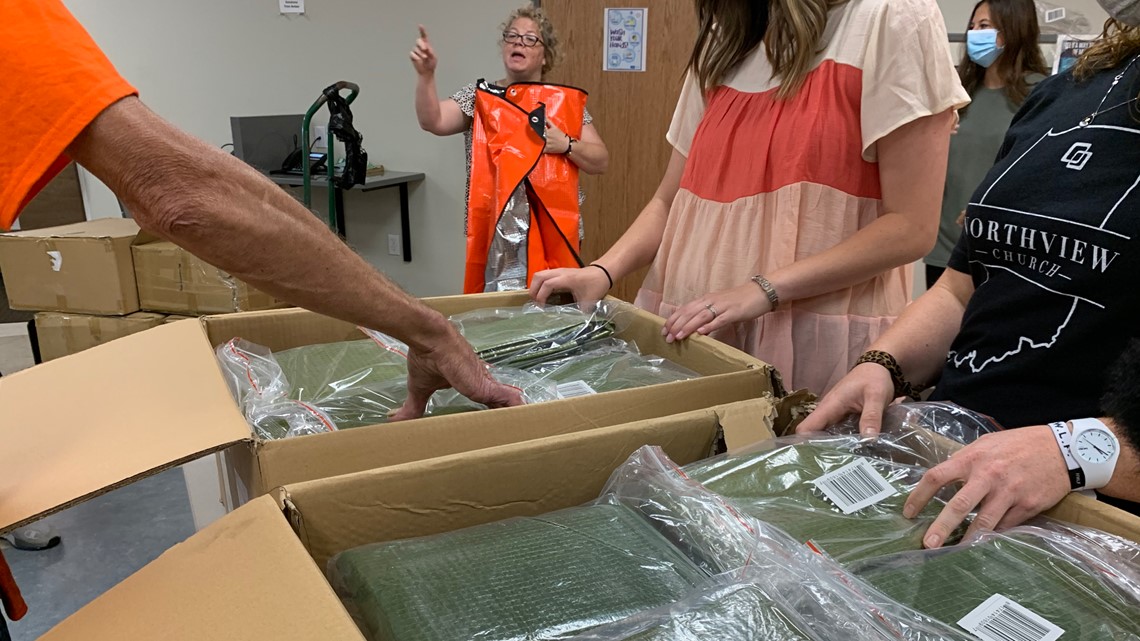 "We want to do everything we can to let them know they are loved. God loves them, people love them, they are important and they matter," Rider said.
On Tuesday morning they take meals to adults throughout central Indiana, including in Lafayette at LTHC Homeless Services.
"We need the help so for them to actually look for ways we can help people who are homeless. We encourage it and we thank them so much," said Jennifer Layton, president and CEO at LTHC Homeless Services.
Northview helps line up the transportation, volunteers and worthy locations.
"One thing at Northview we say, if the church packed up and left would anyone notice? How they would notice is how we serve in the local community and serve each other," Polster said.
Rider said he was humbled seeing what the food meant to the LTHC residents. Humbled because this is not the clientele he is used to serving in his restaurant and yet this is where this meal originated.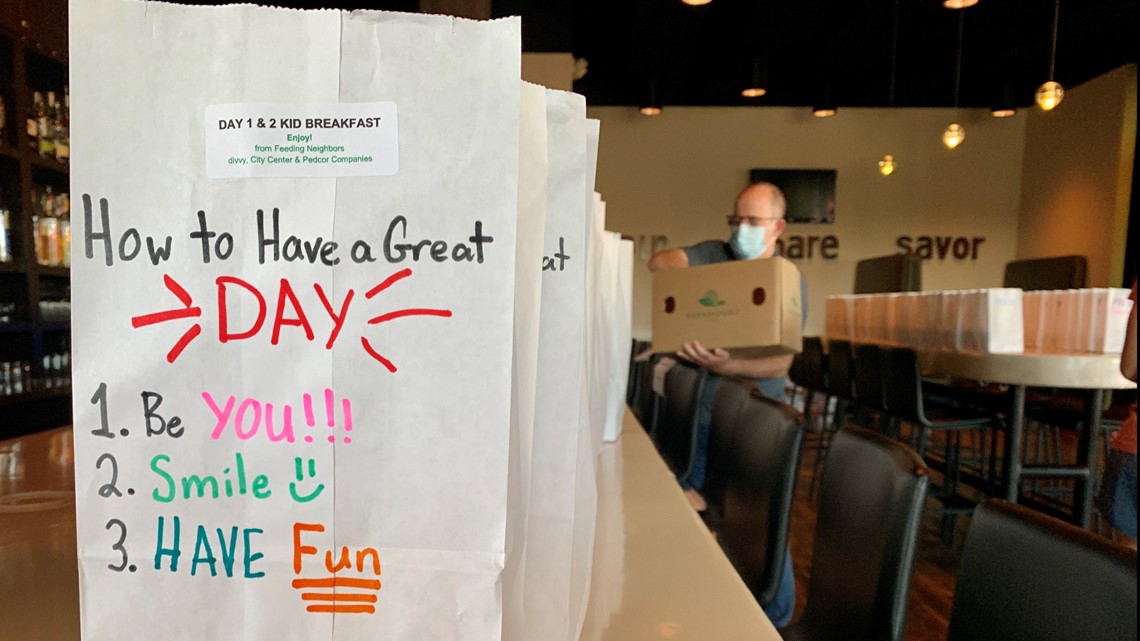 Which takes us back to what is inscribed on the outside of divvy. Maybe the meaning of: Sip, Share, Savor — depends on who is actually eating it.