INDIANAPOLIS (WTHR) — Michael Sinclair has kept plenty busy during this quarantine. A web designer by trade I asked him if he was using this time of self-isolation to practice his hobby.
"More like a passion. Getting better everyday is always a good thing but helping others for free. It's not the most profitable business model. Free art isn't something artists are known for," he shared.
He got the idea in April when the death toll started to mount. He wondered if the families of the victims would like to have a drawing of their loved ones.
"I don't know anybody personally who died from COVID yet, but I still think about all their stories and ya," then his voice trailed off into his subject — a teenager from Indiana. Sinclair does not want to share the teenager's name.
"I think about his story. I think about his family. He is young. Makes you think of all the things he didn't get to do," he questions as he continues to sketch.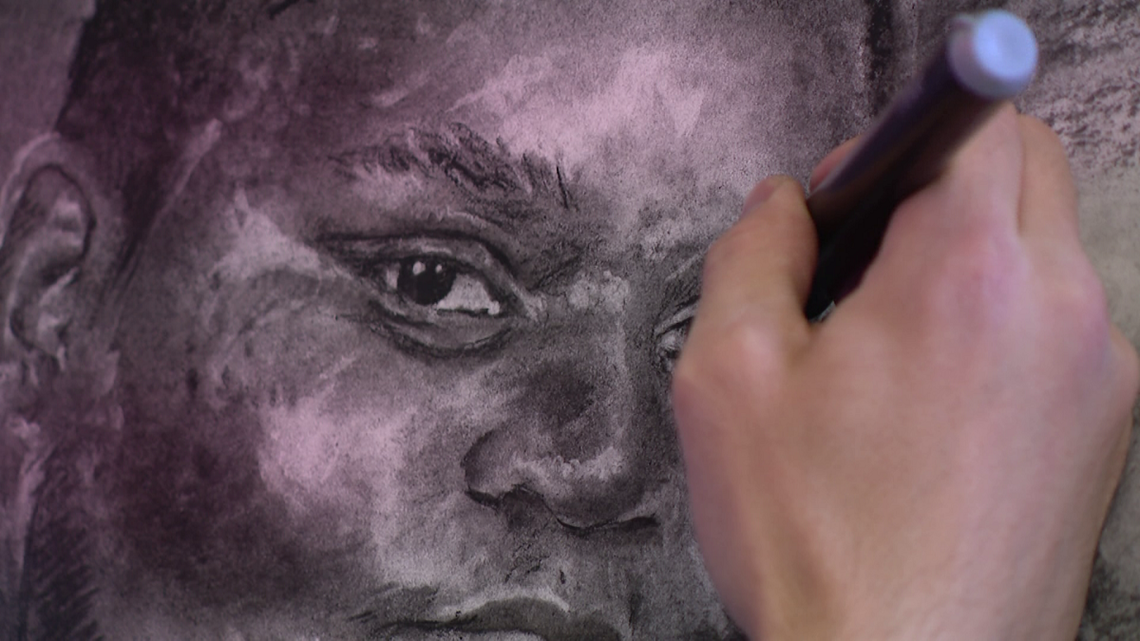 "The first day I had more than 50 people sign up. Since then we have 80 people total with more and more coming everyday," he continued as he looked at the website that includes the artists pictures and work.
While others are stepping up, all this work actually has prevented Michael from contributing until now.
"The last couple of weeks I've been setting up a system so they will be able to download the pictures and connect with the family and finish the portrait without being too invasive to the family," he states.
So far, seven portraits have been completed. Some are posted on his website. There are five other artists waiting for pictures, so they can start.
What does Michael want loved ones to see when they see his portrait?
"I hope they realize they are not alone in their grief. To me a memorial symbolizes going from grief to remembrance when you go to celebrating someone's life rather than the memory of their death," he said.
For more information about Sinclair's project, click here.