PUTNAMVILLE, Ind. (WTHR) – A 72-year-old Indianapolis man died and an Indiana State Police trooper was injured after a wrong-way crash on Interstate 70 in Clay County Saturday morning.
The wrong-way crash occurred near the Brazil exit around 6:05 a.m. when investigators say a 2019 BMW, driven by John D. Slack, 72, of Indianapolis, was driving westbound in the eastbound lanes of I-70.
A 2018 Freightliner driven by Nitishpal S. Bhandari, 21, of Ontario, Canada, was heading eastbound in the left lane alongside another semi tractor-trailer when he saw the BMW approaching.
Bhandari attempted to avoid the collision with the Slack's car, but could not avoid a collision.
Slack was pronounced dead at the scene by the Clay County Coroner's Office.
Bhandari and his co-driver were not injured in the accident.
While crash investigators were working at the fatal accident, a second crash occurred when a vehicle struck a state trooper's patrol car.
Trooper Troy Cobb was helping direct traffic on I-70 near the 22 mile marker around 9:15 a.m.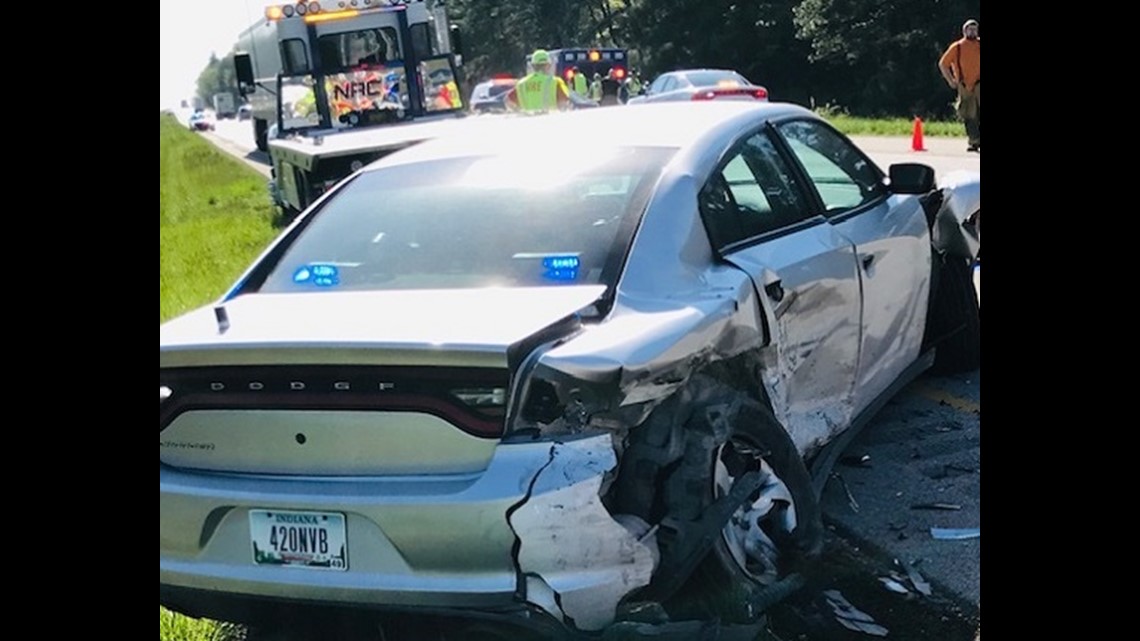 That's when police say Holly J. Hedden, 21, of Terre Haute struck Trooper Cobb's car from behind.
Cobb was in the car and sustained non-life-threatening injuries. He was transported to Terre Haute Regional Hospital for treatment and later released.
Alcohol was not a factor in the second crash, police say.