ANDERSON, Ind. (WTHR) — Deon Parson is opening the door to a world of make believe with inspiring messages.
The 23-year-old artist has created a comic book series featuring the lovable sisters Pen and Ink.
"So the characters themselves are actually the authors, and the illustrators of these books because it's made from their perspective," said Parson.

Pen and Ink hope their passion for art brings joy to people.
You could say their art is imitating Parson's life.
"I just want to inspire people, show them that the more love and fun you have with your work, the more people will be happy to support it," he said.
And the support doesn't get any better than famed Garfield cartoonist Jim Davis from Muncie, Indiana.
Parson has an autographed drawing of Garfield from Davis in his studio.
"He helped get my comic strip 'Life with Kurami' 'in the Herald Bulletin as a daily newspaper comic strip," Parson said.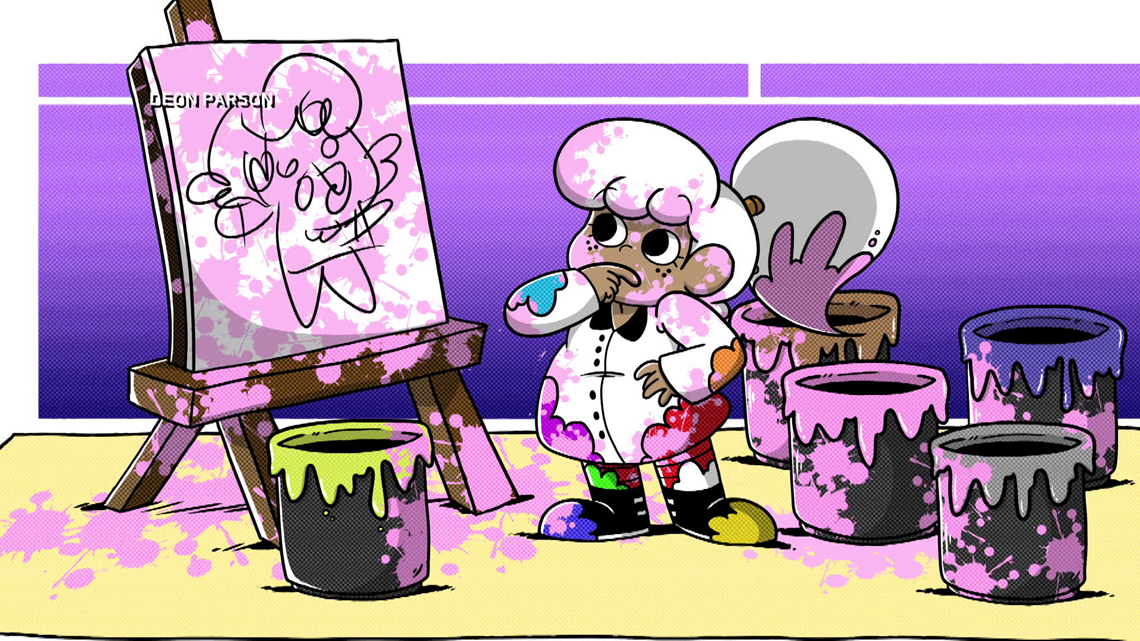 It's about a single mother named Anna who's filled with self-doubt about raising her infant daughter Kurami.
"It ran in the Herald Bulletin for two and a half years," he said.
In this comic strip, Anna is afraid of failing her daughter, but it ends with the two leaning on each other and their faith to make it through life.
"I'm actually now bringing it back as a graphic novel series," he said.
And his artistic gift is getting noticed.
"I just actually returned from a trip to New York City because an animation studio expressed interest in my work," he said.
Parson has self-published four books about "Pen and Ink," and now he's looking for help to distribute the series to a broader audience. While he waits for his big break, he's giving back to the community by hosting comic book workshops to teach others. Parson's work, like his mentor Davis and his character Garfield, teaches lessons of acceptance.
"He was a fat lazy cat, and he loved himself the way he was, and it inspired me to see myself in the same way," he said.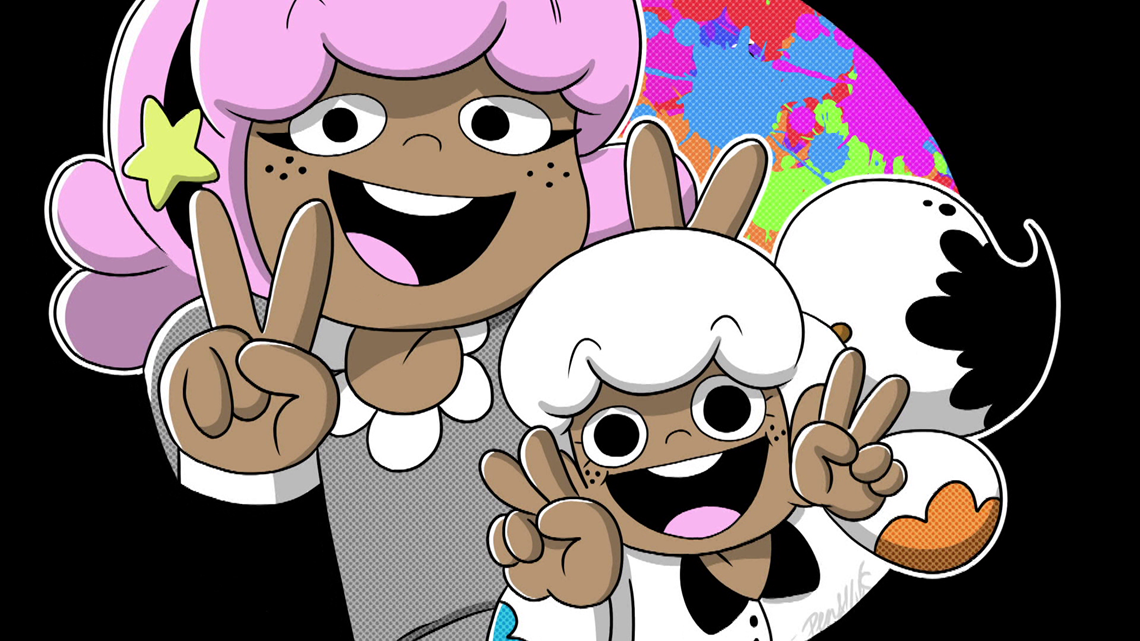 Within minutes, our news crew was inspired by his artistry, that also shares the message of love as he drew a picture of Pen and Ink just for Morehead.
"People believed in me," he said. "I want to be able to bring back the love that everyone's been giving me here."
The sky is the limit for Deon, and who knows, his characters could someday be on the big screen.