MONTICELLO, Ind. — After an uncertain future, Indiana beach officially reopened Friday to both fanfare and safety measures to protect against COVID-19.
The 94-year-old park closed indefinitely earlier this year and was listed for sale, putting the Indiana landmark's future in jeopardy.
White County leaders offered $3 million in economic development funds to attract a new owner.
White County economic development director Randy Mitchell said there were four potential buyers, but Gene Staples, a businessman from Chicago, stood out.
"We didn't purchase this to make a fortune. We purchased this to save a park and reinvest in a park," said Gene Staples, who purchased the park.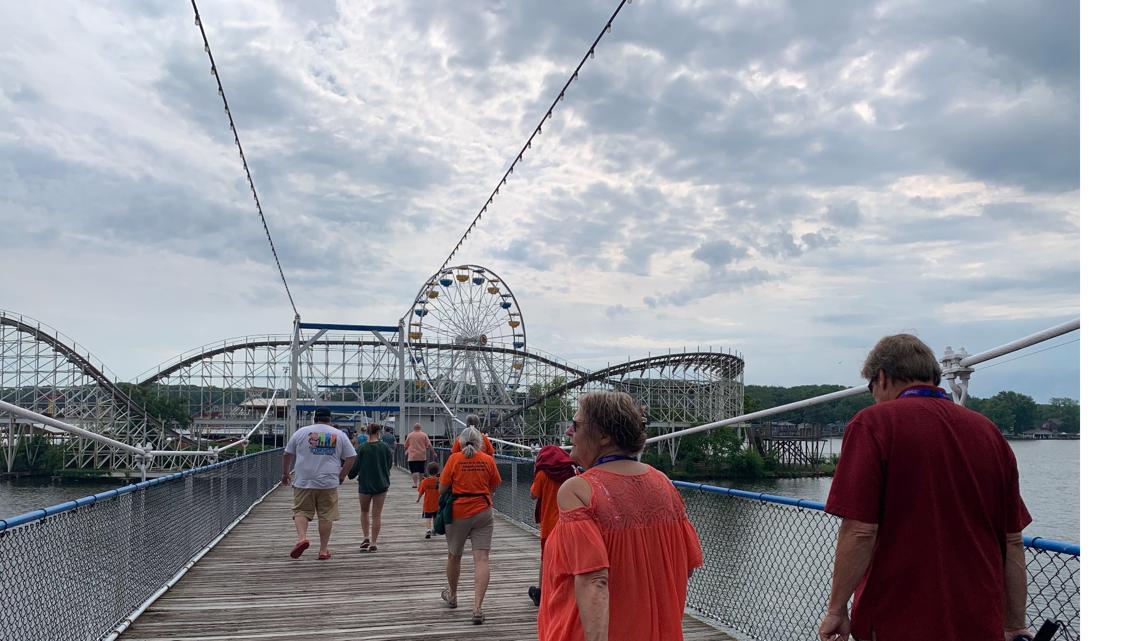 Staples himself mentioned coming to Indiana Beach as a child. He said iconic amusement parks like this one should be saved.
"It's something that you can share with your kids they can share with their kids," he said. "That's what Americana is and why it's important to save it."
Friday morning, hundreds of people attended a grand reopening ceremony and VIP day inside the park.
To guard against the coronavirus, park employees checked the temperature of every guest at the gate. Hand washing stations were also located throughout the park.
Indiana Beach opens to the general public Saturday. It will be operating at 50 percent capacity with reservations required using the online reservation system on the Indiana Beach website. The limited capacity will be in effect through July 3 — the end of Stage 3 of Indiana's reopening plan.