WEST BADEN, Ind. (WTHR) — There's a century-old mystery tucked into the trees of West Baden Springs: a beautiful secret right in the centerpiece of a historic hotel once known as the Eighth Wonder of the World.
It sits in the middle of the stunning 200-foot, free-spanning dome.
[view:swiper_image_slideshow=panel_pane_swiper_image_slideshow=2008162/showcaptions/loopslides]
"When people walk in here, what do they do first thing," we asked Steve Rondinaro, marketing manager for the French Lick Resort.
"Wow! And you love it. Bill Cook always said if you didn't come in here and have some kind of gut reaction, then you didn't have a pulse," Rondinaro said. "And he was right. It's magnificent!"
But the grand perspective from the ground isn't the whole story.
Within those steel beams at the top of the dome sits a room most guests don't even know exists.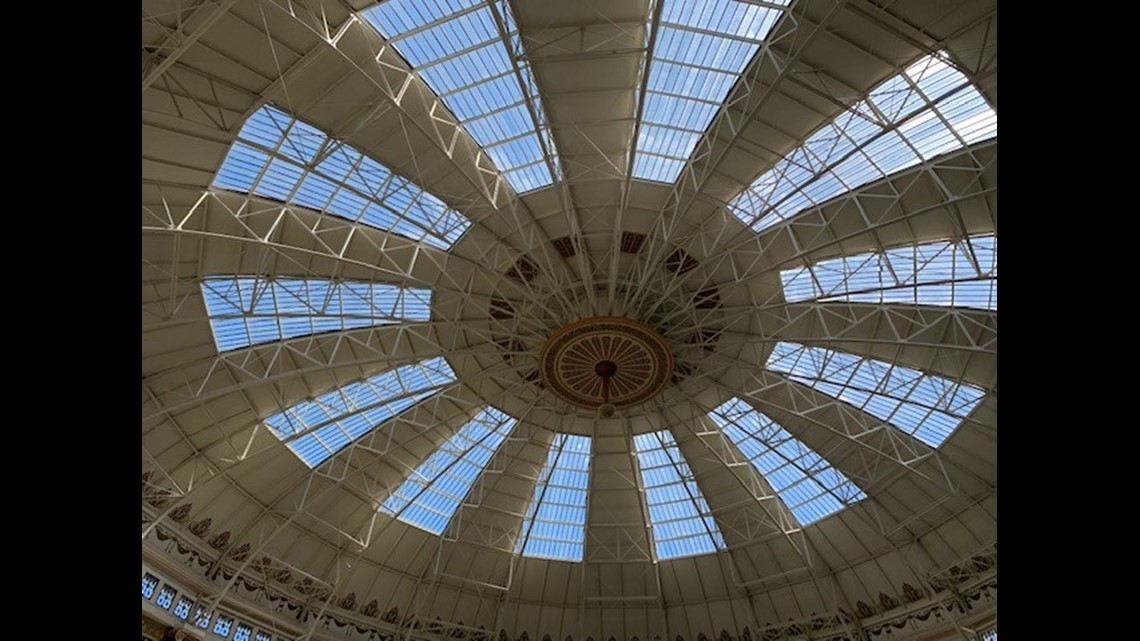 "The Angel Room! And where is it? Straight up above your head. Right above that disc," Rondinaro pointed out.
The Angel Room isn't open to the public.
So very few people have seen it firsthand.
"We'd love to let people up there and they would love to see it, but it's uh ... it's not an easy climb," Rondinaro said.
But it is a journey Eyewitness News got to explore.
First, there's an elevator ride up six floors, followed by a flight of stairs to the roof.
From this perch, you can peer into the atrium and get a spectacular look at the resort property, from the pool to the trolley track to the gardens, all of which were painstakingly restored by the Cook family and reopened in 2007.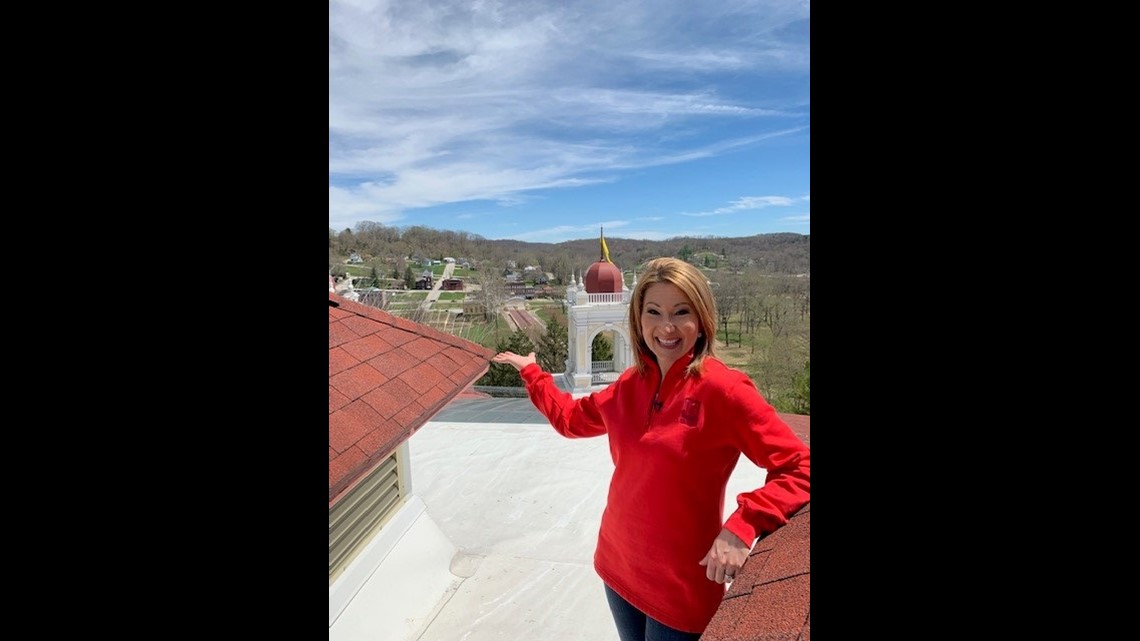 "It's just magic to have seen the before and to be able to see the after and really appreciate it," Rondinaro said.
But back to the purpose of this trip and the part where, if you're afraid of heights, becomes a serious challenge: climbing an old, narrow metal ladder, rung by rung, up and over the dome.
When the railing ends, ropes become the guide to the top.
One hundred and twenty feet up, at the pinnacle of the dome, you're among stone gargoyles that overlook stunning views of the valley.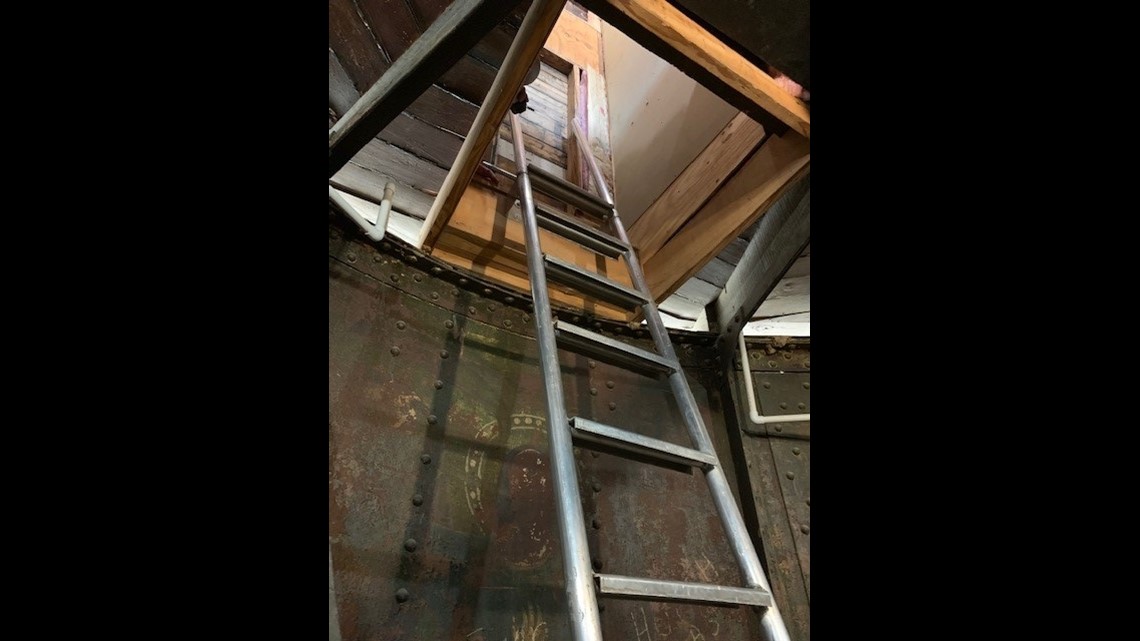 Then, within the center of the dome, there's a cylindrical room. Inside, a metal ladder descends into the Angel Room.
It's a small space, 16-feet wide and 10 feet tall, with a creaky wooden floor that's original to the building — over a 100 years old.
It's honestly a bit terrifying walking those old planks that have eroded away in spots, pierced by light from the atrium below.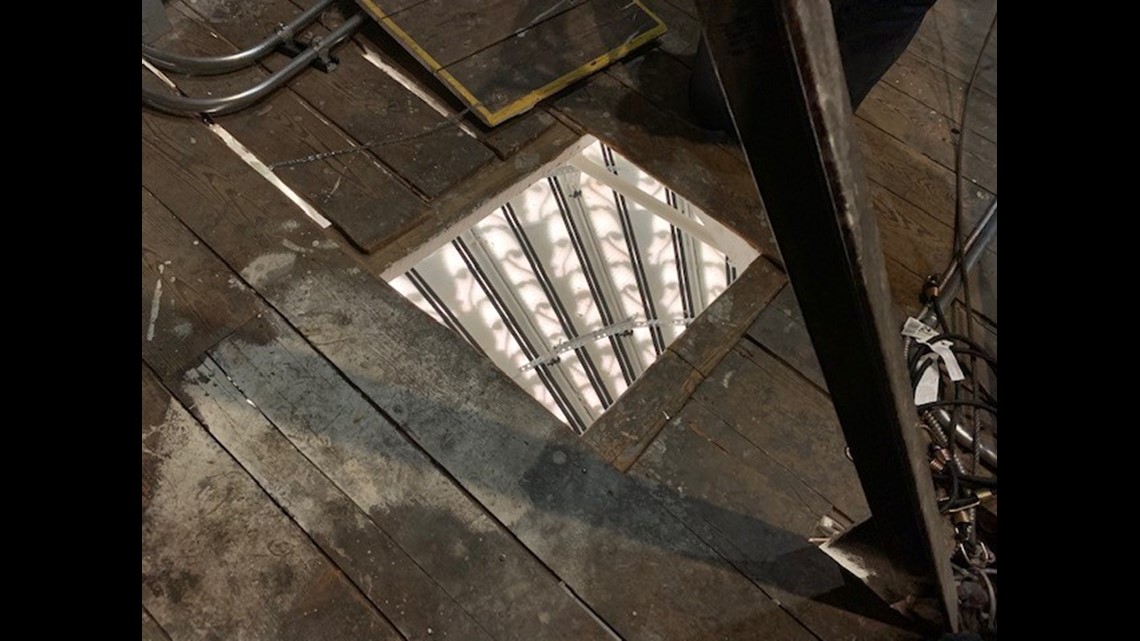 You can open a small square hatch in the floor that looks right onto the top of the disc.But you're also surrounded by incredible beauty.
The Angel Room features eight panels of floor-to-ceiling murals. Cherubs are floating on clouds on the ceiling.
On the walls, there are paintings of angels playing musical instruments.
It's thought that the murals are patterned after the style of a 15th century Italian artist, Fra Angelico. A few are now marred with graffiti and faded by time.
"We've looked into ways of trying to clean them or restore them but because they're on metal, we really just don't even want to touch them," Rondinaro said.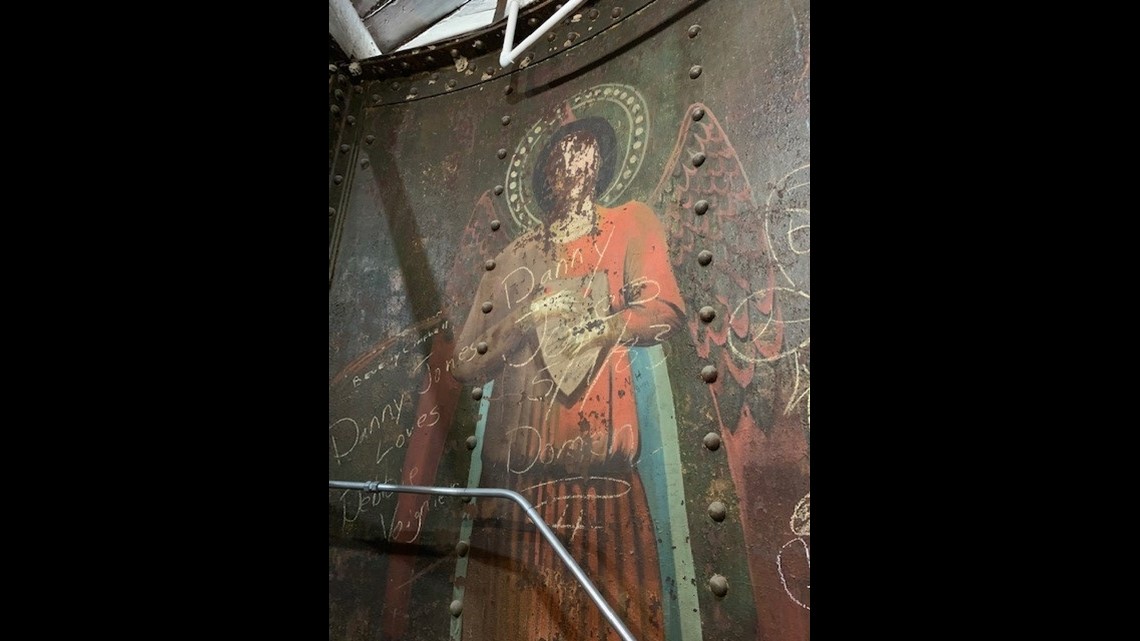 What's most fascinating is nobody knows how the angels got here or who painted them.
"We like to say it's a mystery shrouded in our history," Rondinaro said.
Like any good mystery, there are several suspects: perhaps Italian artisans near the turn of the century.
"You know you had 500 craftsmen working here 24/7 to build this thing in 1901, so there's any number of suspects that could have emerged from that," Rondinaro explained.
Another theory is that the paintings were created by craftsmen with the Cassini Tile Company, out of Cincinnati, Ohio, who lived at the hotel while laying down mosaic tile on the atrium floor during the 1917 renovation.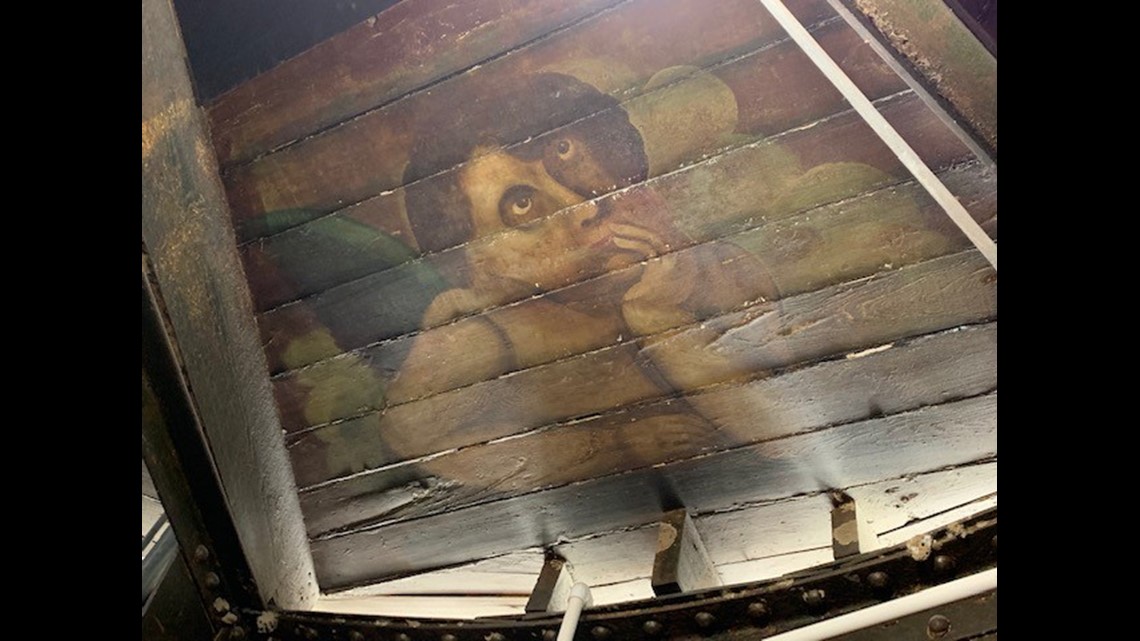 It could have been artistic soldiers when the hotel became a hospital during World War I.
Or some say even circus painters could have painted the angels in the 1920's when the atrium hosted big top performances.
There are lots of clues and good guesses, but after more than a century, it's still all speculation.
"Mrs. Cook has researched it extensively and hasn't been able to pin down an answer. She has been every bit as mystified about this as we have," Rondinaro said. "She has dug into this relentlessly, may have even put an investigator on it. You know, we know what we know and I think that's all we're going to know."
Of course, not being able to solve the secret may just add to the enchantment of this place: guardian angels with a hidden history looking down on an Indiana treasure.