INDIANAPOLIS -- A bill that would allow Indiana farmers to legally grow industrial hemp for the first time since World War II got sidetracked in the Senate Thursday afternoon, as state lawmakers amended the legislation to turn the issue over to a summer study committee.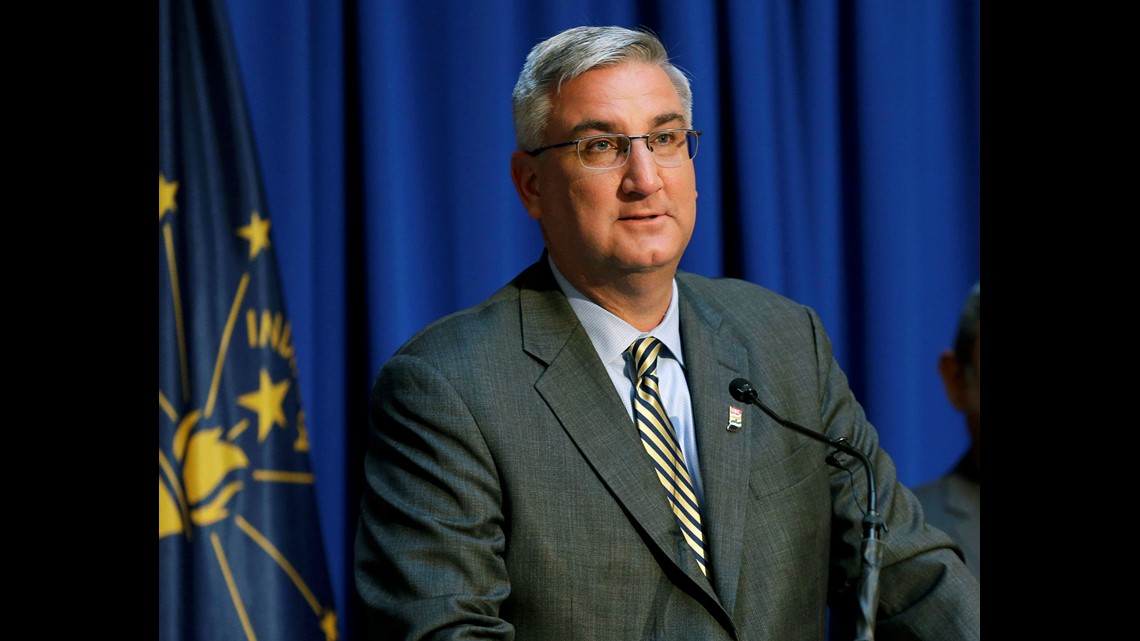 Some frustrated senators say Indiana governor Eric Holcomb is behind the move. Friday afternoon, the governor confirmed to WTHR he does not believe the state is currently prepared to grow hemp on a statewide scale.
"I'm not opposed to it. I have interest in it, but want to make sure that we have our ducks in a row before we launch into a program," the governor said. "I want to make sure all the stakeholders are around the table so that when we do roll it out, it's done right."
HB 1137, authored by Rep. Jim Lucas (R – Seymour), would allow Hoosiers to possess, transport, sell, distribute, or buy industrial hemp and industrial hemp products (including CBD oil) that are planted, grown, cultivated, harvested and processed by individuals who possess a valid license. It would also allow farmers to obtain hemp seeds under a program closely monitored by the Indiana State Department of Agriculture and to legally grow hemp for the first time in generations.
The legislation received unanimous approval in the House of Representatives, where lawmakers voted 90-0 in late January to pass the bill. During a series of public hearings in both the House and Senate, dozens of people testified in support of the legislation, which has strong backing from Indiana farmers and from manufacturing organizations across the state. They want to expand the state's small industrial hemp research pilot program at Purdue University, allowing farmers statewide to grow the crop.
But simmering opposition to HB 1137 boiled to the surface Thursday, as Senate leadership called the bill for a second reading. Sen. Randy Head (R – Logansport) introduced an amendment that gutted the legislation. The amendment puts growing and processing of industrial hemp on hold, instead requiring lawmakers to study the cost and staffing required to implement a more robust hemp program in Indiana, criminal penalties necessary to regulate industrial hemp, the impact of federal laws, and how other states have legalized and regulated it. The study committee amendment was approved, and the new version of the bill is expected to receive a final vote next week.
"I want to make sure the seed commissioner … [and] our universities are on board. I want to make sure the regulatory environment community, that we have the personnel in place. We don't right now," the governor told WTHR. "I do think we can get there, but we're going to have to answer some questions, and it's going to require some new personnel, some new job descriptions."

"No reason to wait"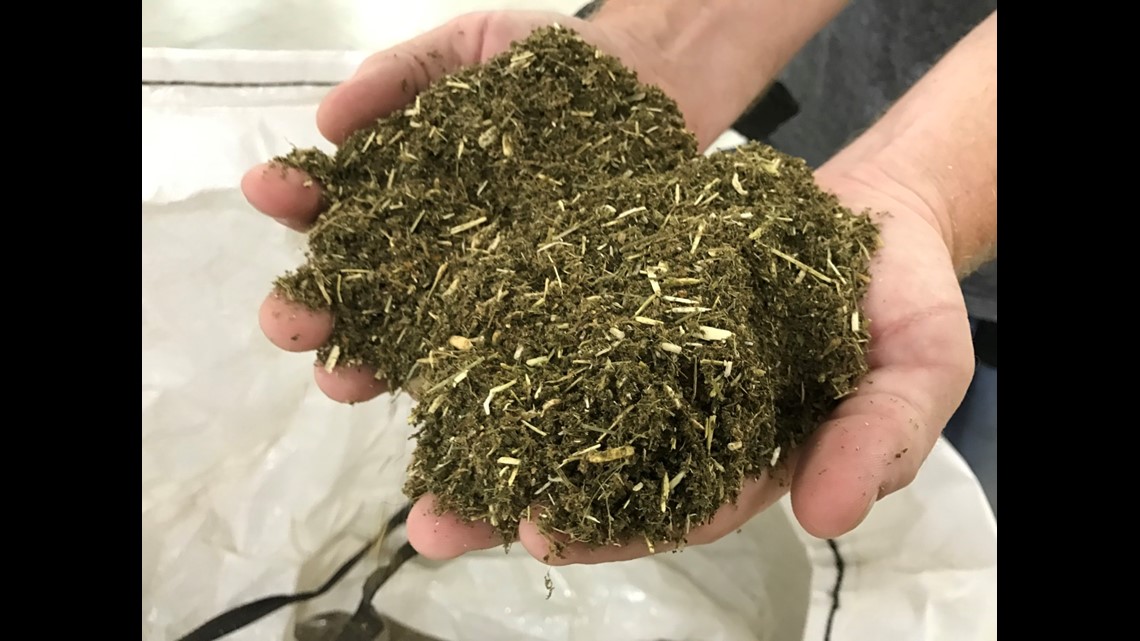 Several other states, such as Kentucky, have thriving industrial hemp programs which have created thousands of jobs and tens of millions of dollars in investment and revenues. But questions still surround industrial hemp, which is often confused with marijuana. Lucas says lawmakers must understand they are very different.
While both marijuana and industrial hemp come from cannabis plants, marijuana has high levels of THC (a chemical compound that creates a "high" in those who smoke it). Industrial hemp does not. Industrial hemp is prized for its strong, lightweight fibers, which are in high demand in the textile and automotive industries. Recognizing its popularity – industrial hemp has a much higher market value than corn or soybeans -- Kentucky is preparing to triple the size of its industrial hemp crop to an estimated 12,000 acres in 2018.
"We can be doing that here and we should be doing that here," said Lucas, frustrated by Thursday's developments in the Senate. "Why would we not want to do this? We have investors right here in Indiana willing to invest six figures and who are ready to go. A business owner told me he'll buy the state's entire crop of industrial hemp. He need's 4,000 acres of hemp, and that's just one business. There's no reason to wait. We're still dealing with ignorance and stigma, and we've got to get past that."
"We've actually been studying industrial hemp in Indiana since 2014. That's what Purdue has been doing. Now it's time to expand to see how the hemp market will work throughout the state," said Jessica Scott, president of the Indiana Hemp Industries Association. "We have more than enough information to move forward right now, and a study committee is a big mistake because we will not learn anything in committee that we haven't already learned. If we do not expand now, we are going to be so far behind other states, we might never be able to catch up and we'll lose our chance forever. Waiting is not the answer."
But waiting at least another year to jumpstart an industrial hemp program in Indiana is what Hoosier farmers and hemp advocates might now be facing – and some lawmakers believe marijuana may be to blame.
Sources inside the General Assembly tell 13 Investigates the governor's office and several senators are anxious about a last-minute amendment added to HB 1137 before it passed the House. State representatives changed the bill to authorize a summer study committee to investigative medical marijuana. The most conservative members of the Senate's Republican supermajority have vowed to oppose any legislation dealing with marijuana – even legislation proposing to simply study it.
"I just don't want industrial hemp and marijuana tied together. I wish that didn't get hitched to the wagon," said Sen. Jim Tomes (R – Wadesville), a staunch supporter of industrial hemp who opposes legalized marijuana. "It's not good to have the perception that we're linking them together."
The Senate amendment, which temporarily derails the intent of HB 1137 and instead sends the bill for further study, specifically states that the summer study committee "may not study legalizing medical marijuana."
It's a powerful blow to legislation that had faced little adversity for months. Supporters say they are not done fighting.
"The governor's office reached out to me yesterday to express concerns about the legality of it and it's a right fit for Indiana," Lucas told WTHR Thursday afternoon. "I want to work with them, but I'm not giving up. We've got a hell of a jobs bill that opens up a whole new industry for Indiana that could be worth tens of millions of dollars. It's time to roll up our sleeves and see what we can get done. I'm not going to quit, that's for sure."
If the Senate approves the amended bill, the vastly changed legislation will then go a conference committee where lawmakers will have to reconcile the House version of HB 1137 which authorizes farming and production of industrial hemp with the Senate version that simply allows the issue to be studied further. It's not clear what might come of those discussions and whether Lucas could convince leadership in both chambers to restore the bill's original intent, allowing farming of industrial hemp without a study committee.

Legalized CBD oil still on track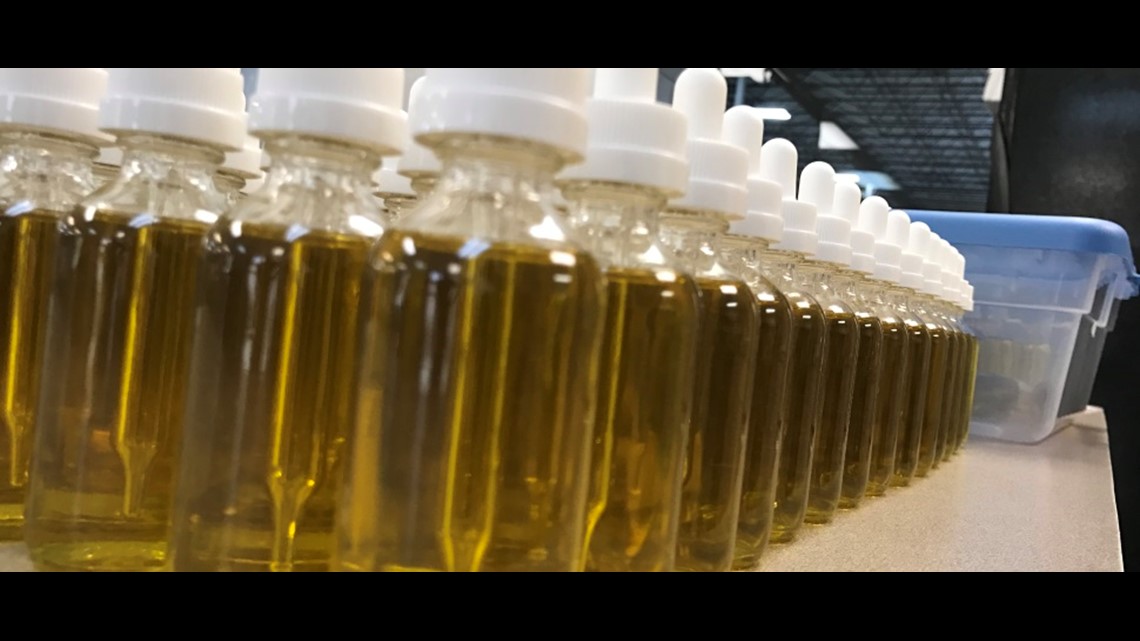 While the governor is taking a more cautious approach to growing and processing industrial hemp, he still appears willing to act on legislation that would legalize hemp-derived CBD oil.
"Two totally different topics in my mind," Holcomb said. The governor is encouraged by progress the General Assembly has made on two other bills that would legalize CBD oil in Indiana. One of the bills, SB 52, has already passed both chambers of legislature and is now awaiting a conference committee to sort through small differences before heading to the governor for his signature.
Asked if he will sign the legislation into law, Holcomb said he is eager to sign a bill legalizing CBD oil if it meets specific criteria, such as limiting CBD products to low levels of THC, providing clarity to help police officers understand what is legal, and mandating specific product labeling information. Both SB 52 and HB 1214 meet all of those requirements.
"Yes, I'll sign that bill. I want folks who need [CBD oil] to get it," the governor told WTHR. "We have the ability to do that."
In response to months of WTHR investigations that showed state law enforcement was confused about the legality of CBD oil while at the same time writing citations and issuing fines for possessing and selling it, both the governor and Indiana attorney general have called on state lawmakers to clarify Indiana law.
(The original story included statements from the governor's press secretary. It has been updated to include comments from the governor after he met Friday afternoon with WTHR reporter Bob Segall.)