BLOOMINGTON, Ind. (WTHR) - Indiana University is responding to new concerns about a controversial mural in one of their lecture halls.
One of the panels depicts a Ku Klux Klan rally and a former student is now leading the effort to get it taken down.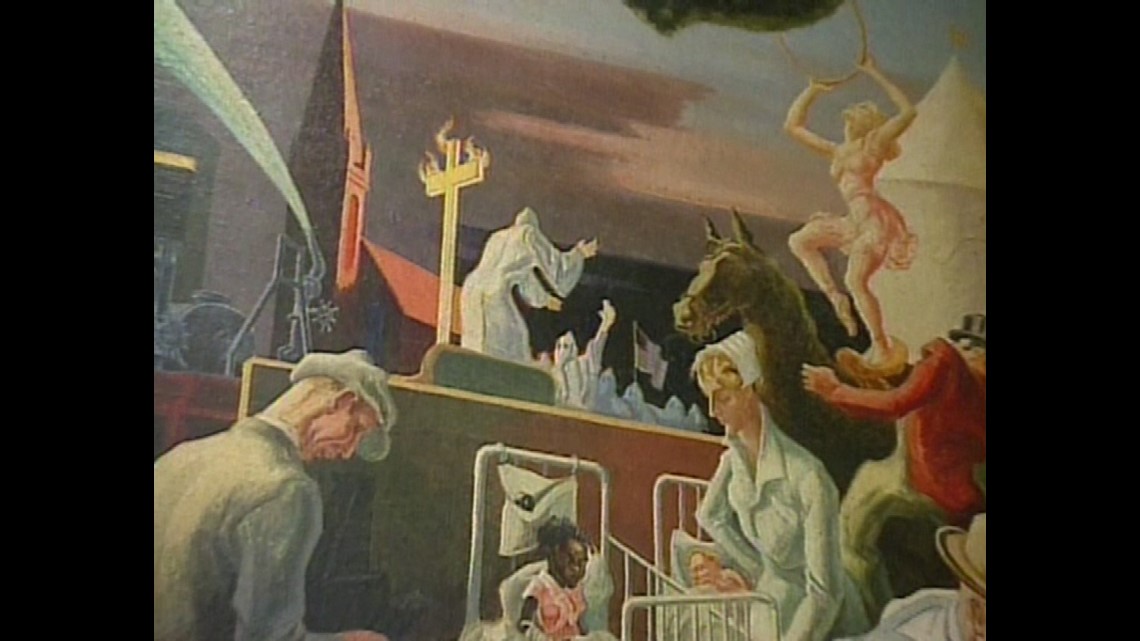 More than 1,000 people have already signed a petition that the woman started to remove what she says is a symbol of hate. The mural has been on display at IU since the 1940s to show the history of Indiana.
A different debate about the artwork surfaced in 2002, but it is now back in the spotlight following the recent race-fueled violence in Charlottesville.
"People can go into that room and if they hold similar values or similar ideals, they might take that as, 'Oh, this university also supports those ideas'," said Jacquline Barrie. "So I think to have a depiction of that in a classroom setting really violates the policies that Indiana has of an inclusive learning environment and an inclusive teaching environment."
Barrie says she's not pushing for art to be censored, but she thinks a more appropriate place for the mural is in a museum.
The university told Eyewitness News they do recognize that some students may feel uncomfortable by the image, but also said, "We believe that students gain the most if they are well-informed about the murals, which serve as a reminder and testimonial to an unsavory and criminal portion of Indiana's history."