TIPPECANOE COUNTY, Ind. (WTHR) – State Police say a piece of candy is to blame for a crash that happened on I-65 in Tippecanoe County Wednesday.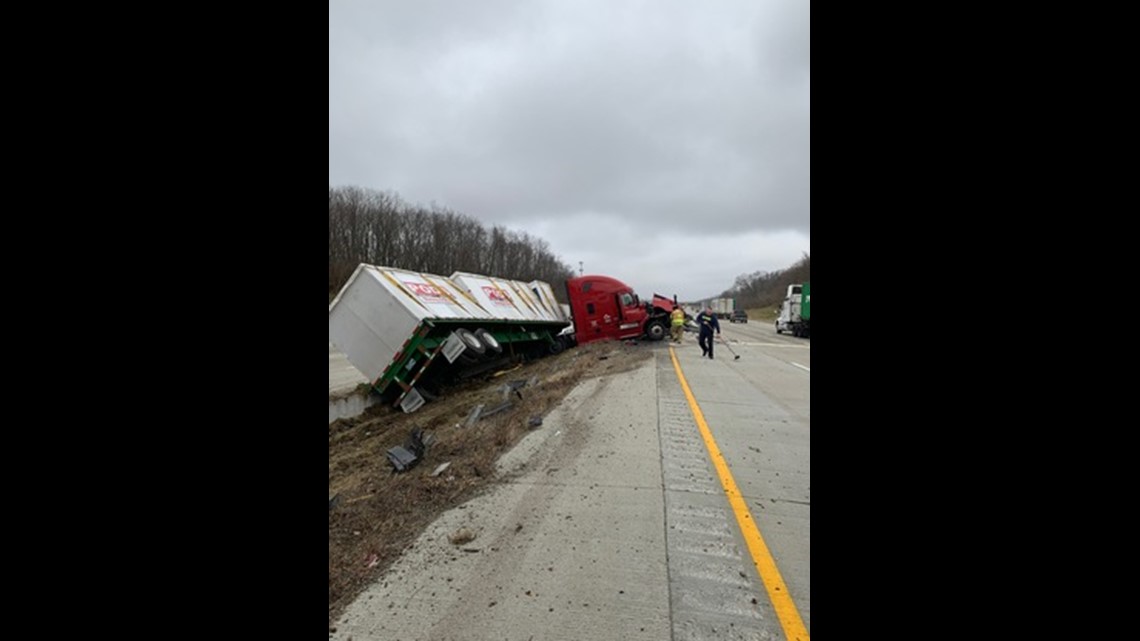 According to State Police, around 10:30 a.m. a semi driver lost consciousness while choking on a piece of candy and crashed his semi into the center concrete median barrier, slowing traffic in both directions.
This happened on I-65 northbound about one mile south of the SR 25/175 exit.
The truck continued through the barrier and ended up at the concrete interior wall of the SB lanes.
The semi driver, 50-year-old Robert Tate, was transported to UI Arnett Hospital in Lafayette with breathing problems.
Debris from the crash struck and damaged a white 2016 Jeep that was traveling in the SB lanes. The driver was not injured.