KOKOMO, Ind. (WTHR) – For the first time ever, the post office in downtown Kokomo is locking up overnight.
Officials tell our news gathering partners at the Kokomo Tribune that it is being targeted by vandals.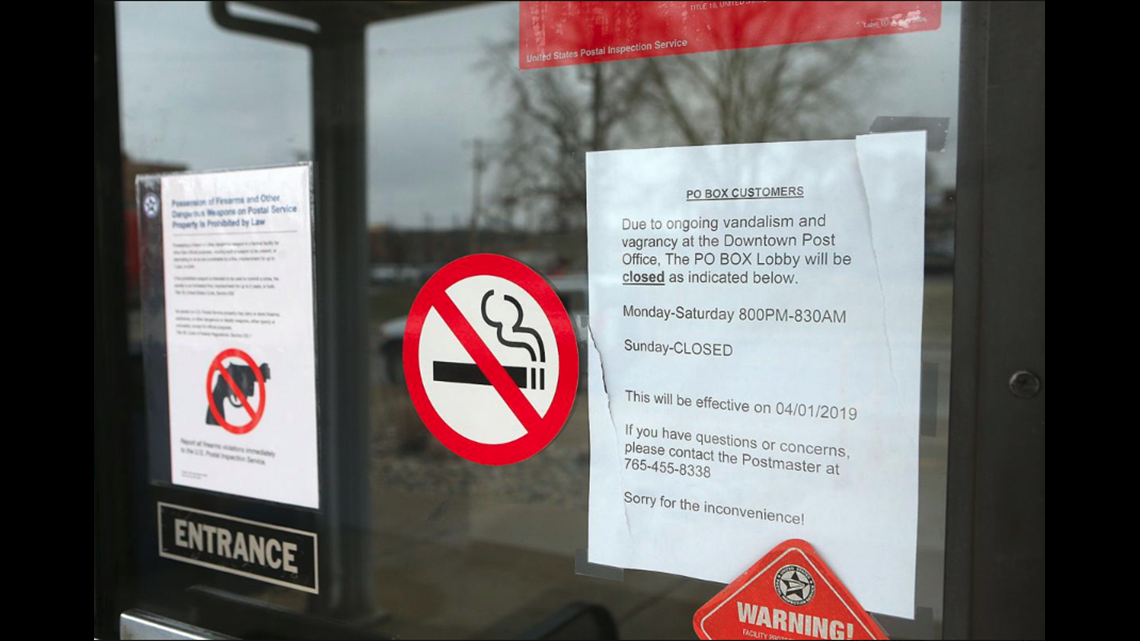 The postmaster has found homeless people sleeping in the lobby, people peeing inside and even knives hidden behind a poster.
"That put the cherry on top of the cake, so to speak," Postmaster Dennis Sweeney told the Kokomo Tribune. "The incidents have just intensified this year."
The post office is at 308 E. Sycamore Street.
It has always allowed people to walk in the lobby to check their P.O box anytime any day and now starting Monday it will lock the doors from 8 p.m. until 8:30 a.m. and all day Sunday.
Sweeney said he doesn't think closing the lobby overnight will have a big impact on customers, who rarely stop by at night to pick up mail.
He may consider re-implementing 24-hour access to the lobby at some point down the road depending on circumstances.