CARROLL COUNTY, Ind. (WTHR) - Two bodies were found near Delphi, but authorities did not immediately identify them as the missing 13-year-old girls.
Liberty "Libby" German and Abigail "Abby" Williams disappeared sometime after they went hiking near an abandoned railroad bridge known as the "Monon High Bridge" just outside of Delphi with their parents permission around 1 p.m. Monday.
The girls did not arrive at a predetermined location to meet a family member later that afternoon.
Family members notified police around 5:30 p.m. after searching the immediate area and not finding the girls.
The Carroll County Sheriff told the media earlier Tuesday neither girl was dressed to be stranded outside at night during winter.
Libby's grandfather, Mike Patty, said the last communication from the girls was a Snapchat yesterday afternoon.
"We started going through all the social media things, looking at Facebook, has she talked to anybody, have the girls been talking with anybody, Snapchatting or whatever the kids do today back and forth," he said. "[We] really didn't find anything and the last minute, I think we found, going out was at about 2:30 which was a Snapchat of a picture of them out there on this bridge, and that was the last communication we've had."
With that in mind, authorities are keeping a close eye on the girls' social media feeds to see if any new clues get posted that could help searchers find them.
Police originally did not suspect foul play in their disappearance. When two bodies were found near Deer Creek about a mile east of Delphi, though, authorities said they did suspect foul play in those victims' deaths.
The coroner is performing an autopsy on those victims. No word when those results will be ready.
While the victims were not identified as the missing teens, authorities did say the search effort for the girls had been "significantly scaled back."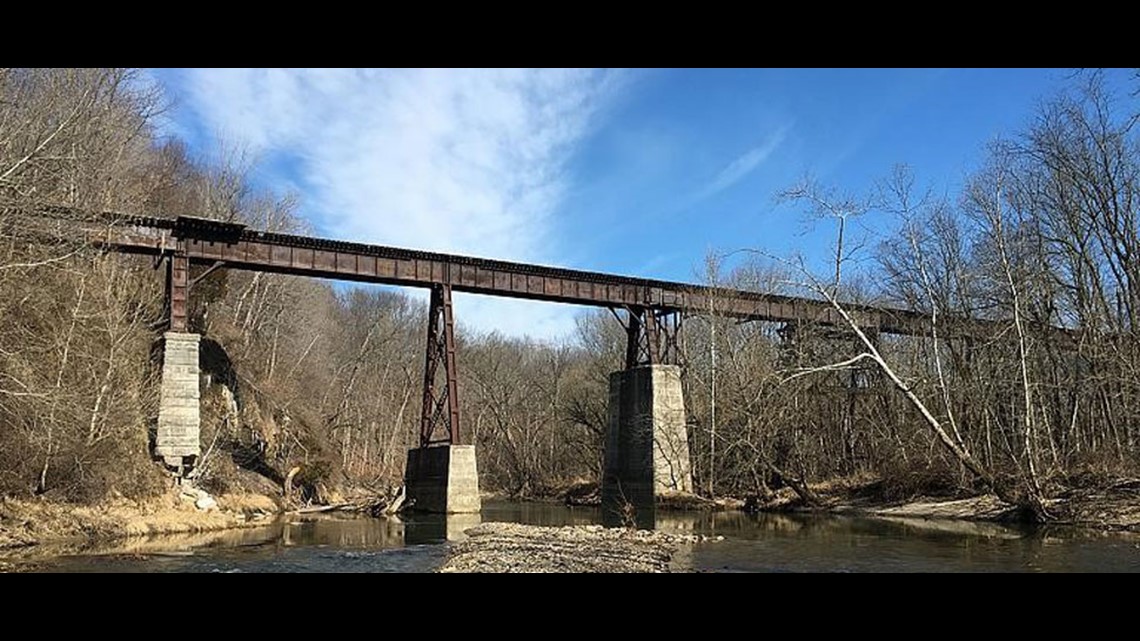 Locals say the bridge itself can be difficult to navigate.
"You still have to kind of watch your footing where you walk. It's very solid, but there are gaps in it like railroad ties," Patty said. "It's just kind of a hallmark of around here. People like to walk out to it, check it out and look over the Deer creek, the creek that runs through it, or underneath it."
According to Indiana Landmarks, the bridge is the second highest bridge in the state:
"Ever since it was built in 1891, people have tested their nerves by illegally walking the High Bridge, a span that carried trains far above the Deer Creek Valley until it was abandoned by CSX in 1987. At 63 feet above Deer Creek, it is believed to be Indiana's second highest bridge after the Tulip Trestle near Bloomfield in northeastern Greene County."
The sheriff's department says they looked into issuing an Amber Alert for the teenagers. However, guidelines for Amber Alerts state that there must be a confirmed abduction before an alert is issued.