INDIANAPOLIS — IMPD officers are investigating after an officer shot at an armed man on the city's northwest side Thursday morning.
No officers were injured, according to IMPD, nor were any members of the public.
IMPD officers responded to a report of a disturbance at 4:37 a.m. at the complex. A man and woman were involved, and the man, according to police, confronted police with a gun in the hallway of the apartment building, and one officer responded by firing one shot.
The 30-year-old man was immediately taken into custody.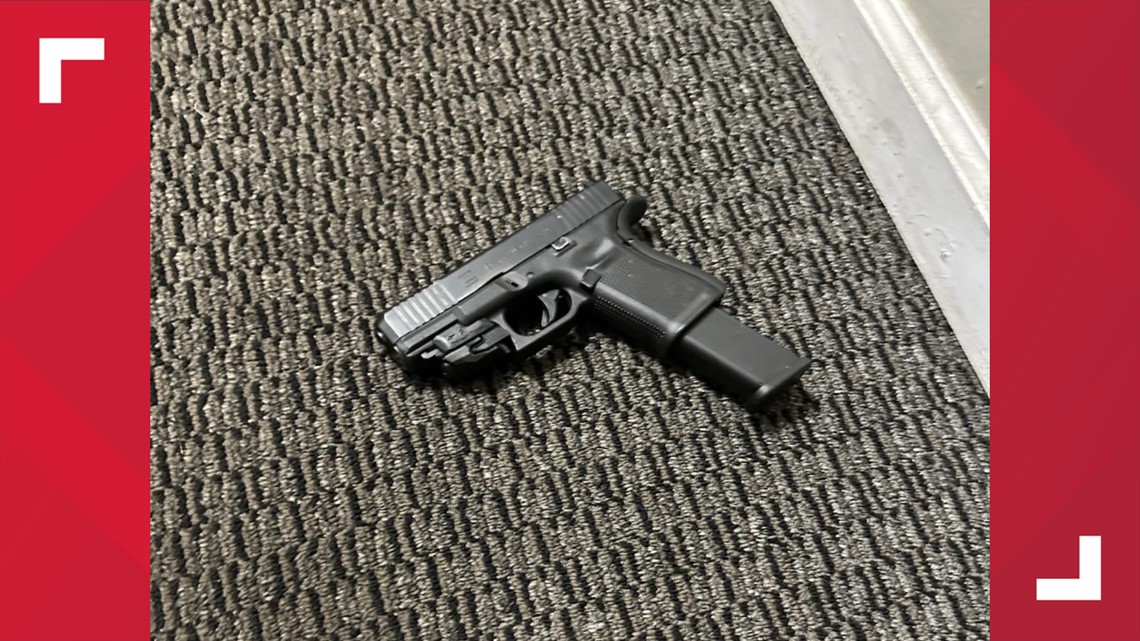 According to a preliminary investigation, detectives found a gun near the suspect and learned he shot into the victim's apartment before officers arrived. The officer, who police said is a 14-year veteran, found a shell casing in the hallway when the officer got to the apartment complex.
The officer who shot at the suspect was placed on administrative leave, per IMPD protocol with an internal investigation.
Police said the man and woman were ex-boyfriend and girlfriend. The woman involved is safe, according to police, and authorities are making domestic violence resources available to her.
Anyone with additional information on the incident is asked to call Detective Gary Toms at the IMPD Homicide Office at 317-327-3475. Calls can also be made anonymously to Crime Stoppers of Central Indiana at 317-262-8477.
Domestic violence awareness
October is Domestic Violence Awareness Month (DVAM), a month dedicated to uniting advocates, leaders and loved ones to raise awareness and directly lift survivors.
If you or someone you love is in a relationship that may involve abuse, there is help available. Here are some resources with people to talk to and places to turn to for assistance: