INDIANAPOLIS — Multiple investigations are underway after an IMPD officer shot and killed an armed suspect during a police chase on Indianapolis' south side early Tuesday morning.
An IMPD spokesperson said officers had responded around 3 a.m. to a report of a domestic disturbance between a man and woman after the man, who police said was the woman's ex-boyfriend, allegedly said he was "going to kill them all."
The woman left her home with her four children in a car, and the man arrived and followed in another car.
Officers spoke with the woman and located the man's car, which fled from officers who attempted a traffic stop.
A "short vehicle pursuit" led to the Portage Terrace location, where IMPD said the man exited his car with a gun in his hand and told police multiple times to "shoot me."
Officers told the man multiple times to drop the gun before one officer fired his gun, hitting the man at least one time, an IMPD spokesperson said.
The man fell into the passenger seat of the car.
"Officers gave multiple commands to the suspect to show his hands, approached the suspect, and provided the suspect medical treatment," IMPD said in a statement.
The man was taken in critical condition to Eskenazi Hospital, where he was pronounced dead.
The Marion County Coroner's Office identified the man as 37-year-old Eric Levon Taylor.
A handgun was found at the scene, police said.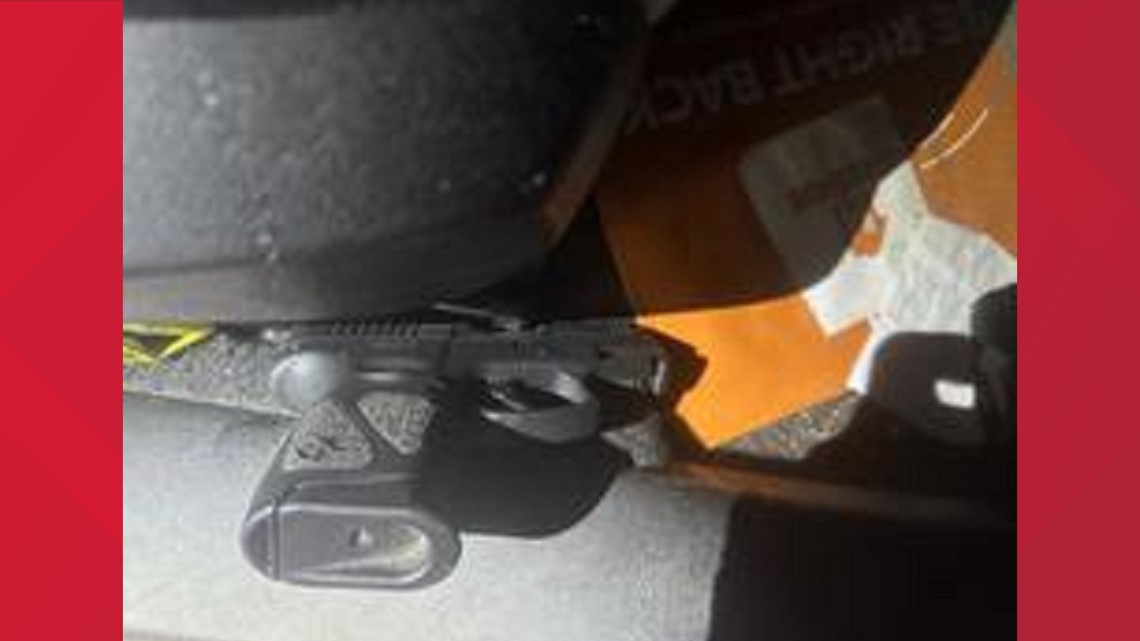 No officers or other citizens were injured.
On Sept. 27, IMPD Chief Randal Taylor identified the officer involved as five-year veteran officer Bryan Gibson.
Jason Stone watched it all unfold from his backyard.
"I woke up to the sirens, and they pulled up. He jumped out of his vehicle," said Stone, who described Taylor as erratic and angry.
"He was pacing back and forth. He had a handgun," Stone said. "They were telling him to drop the gun, and he kept saying, 'shoot me, shoot me.' After about two minutes, he went to the passenger door, he reached in and that's when they shot him."
Stone told 13News police waited around 30 minutes after shots were fired before checking on Taylor.
"After 10 minutes, I think they should have at least checked on him, but it took about a half-hour," Stone said.
IMPD said officers were being cautious because they weren't able to see Taylor's hands when he fell into the car.
The suspect and the woman had an ongoing dispute over the past week, and he had threatened to shoot her and kill himself, IMPD said.
Multiple officers were wearing active body cameras at the time of the shooting.
"This was a very tragic situation. Nobody wins in this incident," IMPD Lt. Shane Foley said. "At the same time, we're thankful for the female who called is safe and her kids are safe. Had the police not responded and (she) left her home, we don't know what could've happened or how this would've ended."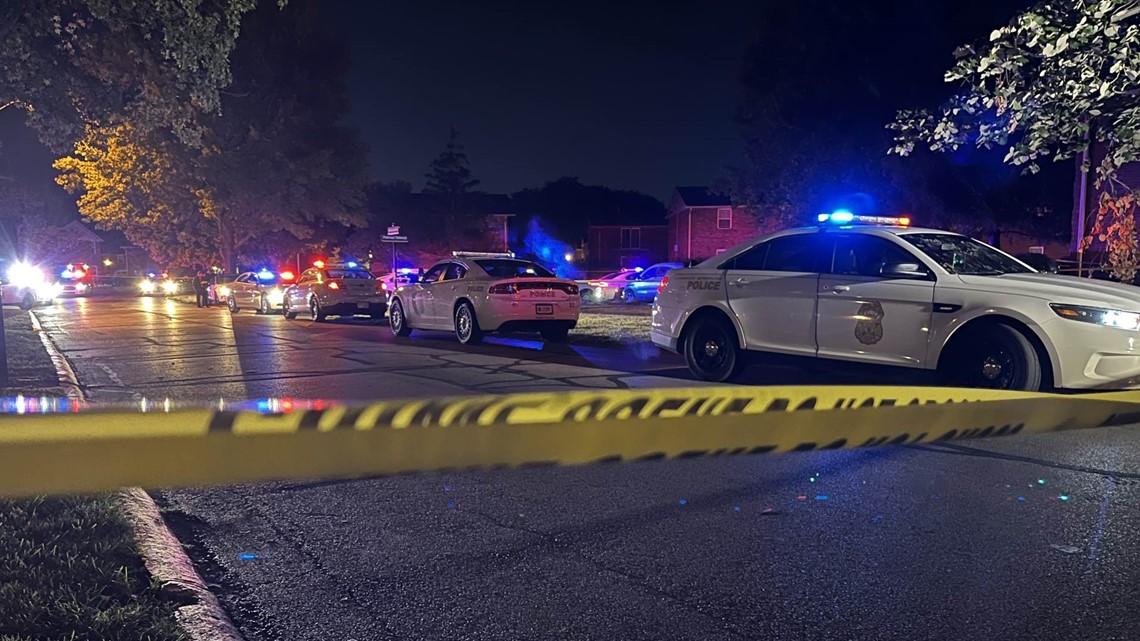 IMPD's Critical Incident Response Team responded to begin an investigation, and IMPD Internal Affairs will conduct a separate administrative investigation.
The officer who fired his gun has been placed on administrative leave, which is standard procedure.
Anyone with information on the incident is asked to contact Detective Christopher Winter at the IMPD Homicide Office at 317-327-3475. Tips can also be submitted anonymously to Crime Stoppers of Central Indiana at 317-262-8477.