INDIANAPOLIS — Around Indianapolis, there's a tool officers are turning to more often to help solve crime in the community.
"We're making apprehensions, not every day but multiple during the week," said Sgt. Ron Shelnutt, commander of IMPD's aviation unit. "We're deploying drones multiple times a day, whether it's for the operational side, the district side or SWAT."
What started as a hobby for Shelnutt has evolved into a successful program for the police department. IMPD's aviation unit has been around for decades, initially operating with helicopters. In recent years, helicopters were phased out and IMPD brought more drones in.
Shelnutt said IMPD currently has 12 drones and 13 pilots, able to deploy on everything from criminal investigations to traffic monitoring for events such as the Indianapolis 500.
"We try to really think outside the box of how can we leverage these things safely, be transparent with it, respect everyone's rights on the ground but really put these things to the test and provide that situational awareness to whoever needs it," Shelnutt said.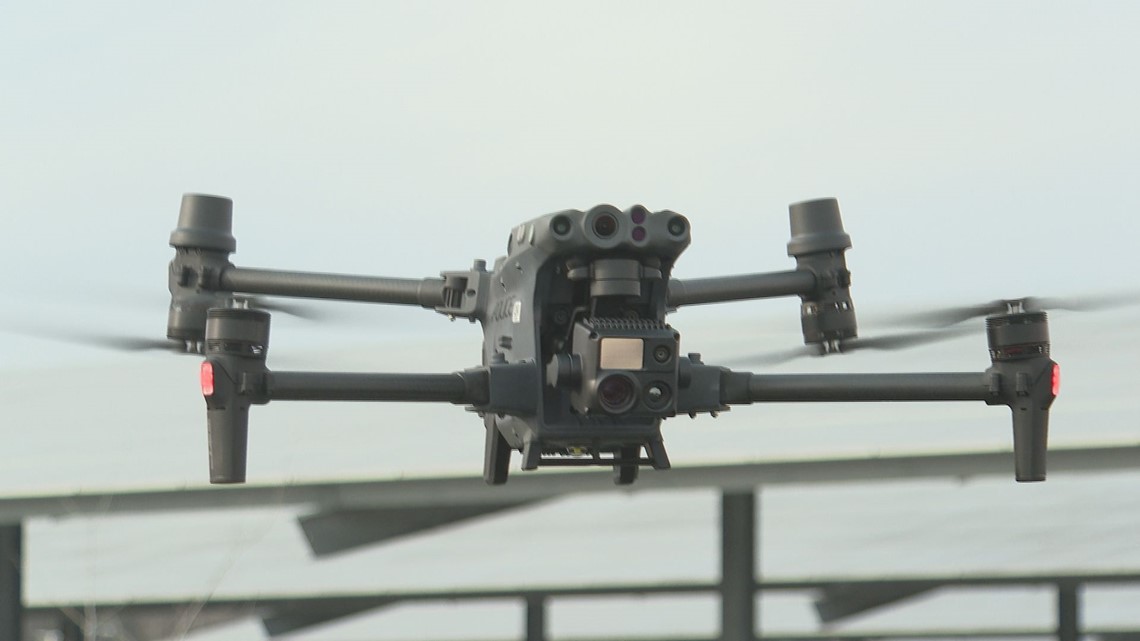 While their pilots monitor a scene from the sky, Shelnutt said they can instantly send that video back to crews on the ground.
"So we can actually feed real-time to a K-9 team on the ground, you know, an armed suspect that they're looking for or whatever, they can pull out their iPhone and I can actually push out the live video that I can see myself," Shelnutt said. "I'm thousands of yards away from them and I can push it to their phone."
Thermal technology on drones is helping apprehend hiding suspects. IMPD shared on social media in January how the technology helped identify someone hiding in a wood line on the southeast side.
"We can't see thermal with our eyeballs, heat. These drones can see that. So what that allows me to do when we're providing overwatch for K-9, we can see that heat source, we can warn that K-9 team on the ground," Shelnutt said.
He said using this tech tool helps officers work smarter and safer in the community.
"It's going to benefit the citizens of Indianapolis, you know. Lost children, Alzheimer's folks who sometimes do walk away, unfortunately, those kinds of things. Providing overwatch for large events downtown. We can do it quietly, cost effectively and safely with these systems," said Shelnutt.