FISHERS, Ind. — Hot air balloons are expected to fill the skies above Fishers in September.
The event runs Sept. 8-10 with family-friendly events throughout all three days.
Saturday morning's flight activity was canceled due to the weather.
"Conner Prairie has gone above and beyond hosting this event," said pilot Jack Semler, from Westfield.
Semler said this year's festival will be the largest balloon event in the state, with more than 40 balloons taking to the skies.
Pilots are traveling to central Indiana from across the country, according to Semler. He said some pilots are traveling from places like Arizona and Mississippi.
During Jupiter Flights, visitors can enjoy balloon competitions Saturday and Sunday morning.
Those events are free to watch and open to the public. Gates open at 7 a.m.
"If you have any love of aviation, the competition in the morning is really spectacular to watch because we have some of the world's best pilots come to this event," Semler said.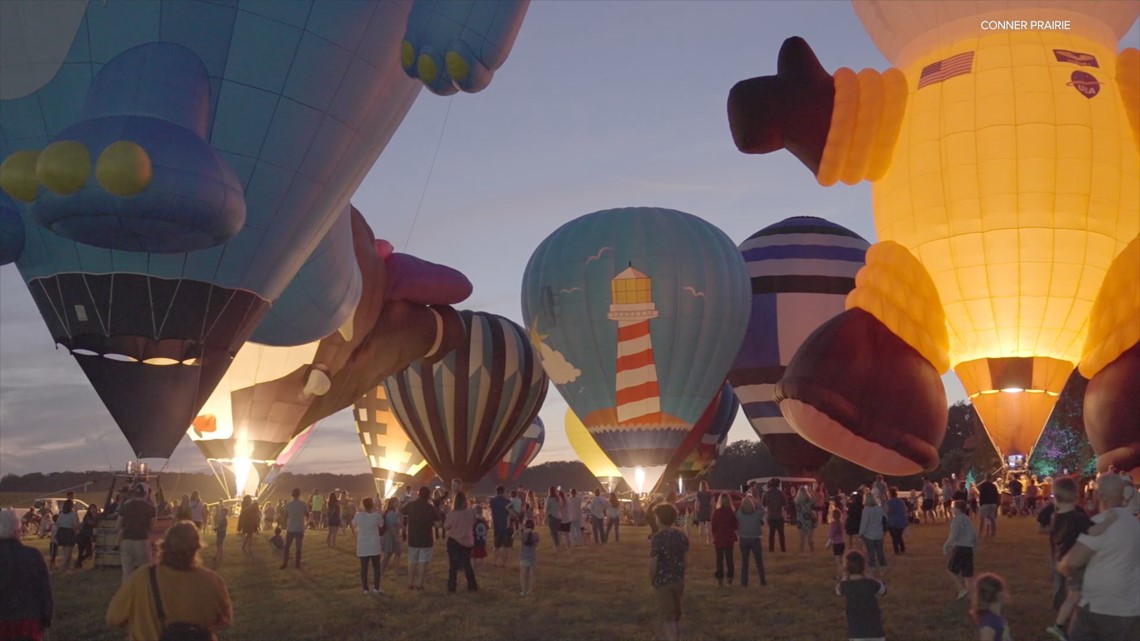 Chris Smart is the competition director this year for Jupiter Flights.
"One of the main targets will be right here at the field," Smart said. "You see the balloons all scattered throughout the sky, but they're all getting to this one spot."
Smart said he's been ballooning since 1989, and the annual event at Conner Prairie keeps him coming back every year.
"The reception here is just amazing," Smart said. "I've heard they sold out both nights already."
The night portion of the festival, both Saturday and Sunday, is known as the evening glow. All balloons take to the night sky and light up like lanterns.
"The nice thing about it is, once the balloons are up and stabilized, they'll drop the crown lines," Semler said, "and then, the crowd can come out and talk with the pilots, see the balloons up close, and get the pilots and the balloons themselves."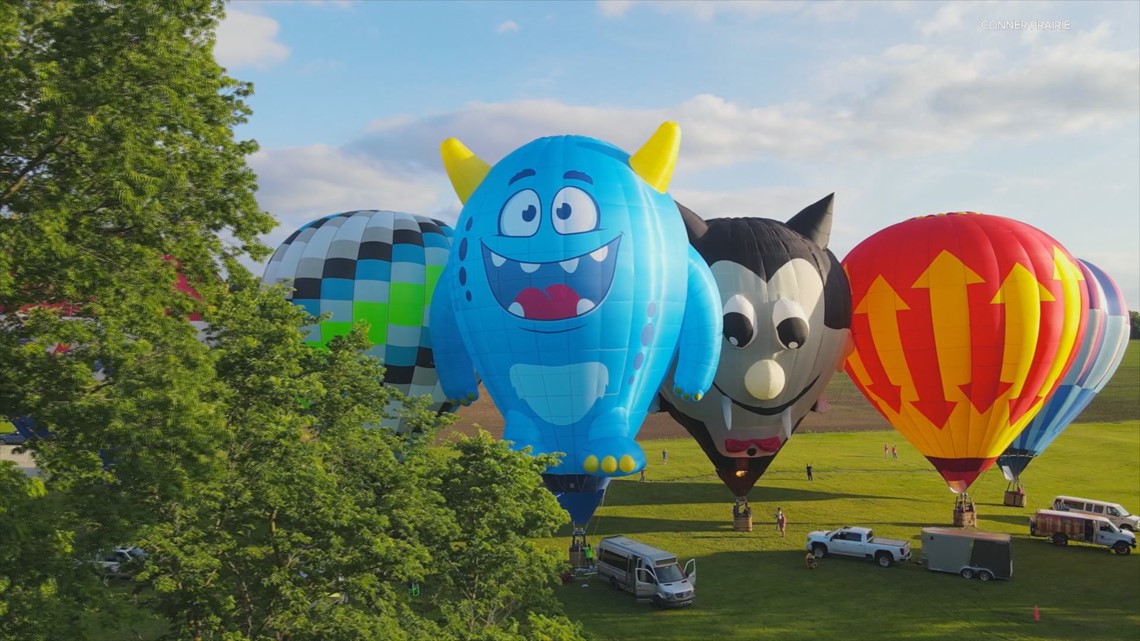 In addition to the sky shows, visitors can also expect food vendors, live music, and free games and activities all weekend.
"For the kids, they can collect trading cards that each of the balloon pilots will have," Semler said.
Organizers say, for the adults, Sun King Brewery will also be in attendance with an exclusive sour ale.
Plus, festival guests can experience the new Headless Horseman corn maze at Conner Prairie before it opens to the public.
"We just need everyone to pray for good weather," Smart said.
One of the pilots attending this weekend's festival is one-of-a-kind.
Preston Lama, from Roanoke, Indiana, is bringing a remote-controlled balloon to the festival.
"I am going to be the only RC," Lama said.
Built in Albuquerque, New Mexico, Lama's balloon is much smaller than traditional hot air balloons. He said the balloon is about 22 feet tall.
"This is my first big event," Lama said, "and I am very excited to fly at Jupiter Flights for the first time."