INDIANAPOLIS (WTHR) - Thursday morning, IPS students will go back to learning, but not back to school. Schools are closed for the rest of the year. The first time Indianapolis Public Schools will be educating students in their homes.
In little more than a month, IPS cobbled together a home learning plan from scratch. Making it work will be a tremendous challenge for teachers, students and parents.
"We are in untraditional, unprecedented times," said IPS Superintendent Aleesia Johnson.
Instead of learning in classrooms, 31,000 children will be learning in their bedrooms, kitchens, basements or anywhere else that's quiet and safe.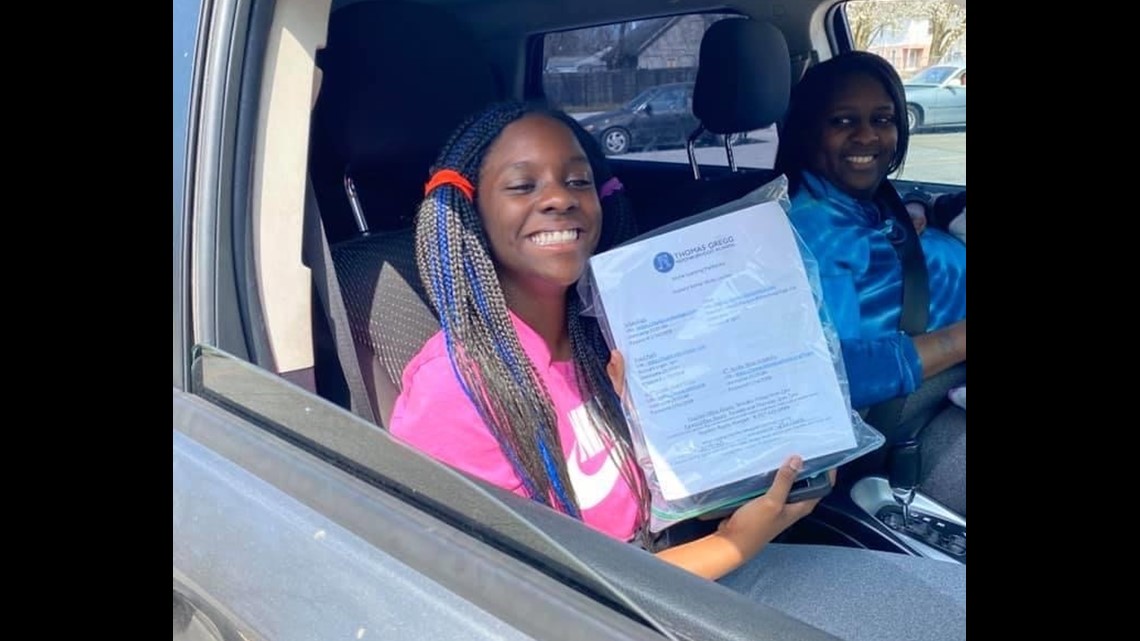 Elementary and middle school kids already received packets stuffed with lessons and homework. Laptops were still being shipped to high school students. They will learn online, providing they can get online.
An IPS survey found 40 percent of high school students don't have a reliable internet connection.
"Connectivity at home is a massive issue for us as a district," Johnson said.
The district ordered 1,500 wireless hot spots for students to use. Teachers and students will stay in touch online, through emails, snail mail, phone calls and other ways.
"Videos that can be accessed on any device, office hours offered every day to students and families, weekly check-in," Johnson explained.
At Thomas Gregg Elementary, there are no illusions about the challenge ahead.
"It is going to be tough," admitted principal Ross Pippin. "There are points when it is going to be tough for the home. It's going to be tough for teachers. But we all have to support each other."
Pippin heads the combination IPS/charter school. It's handed out loaner computers to almost 350 families. Job descriptions, he said, have gone out the window. The entire staff is focused on the kids.
"It is going to take all of us to bend a little," he said, "and all of us have to give a little to make sure we focus on the kids."
Through a school year like none other.