INDIANAPOLIS — A local group has been busy this weekend helping families who need meals.
Early Saturday, the Hindu Temple of Central Indiana, along with Sewa International, had a food drive for some of their east side neighbors.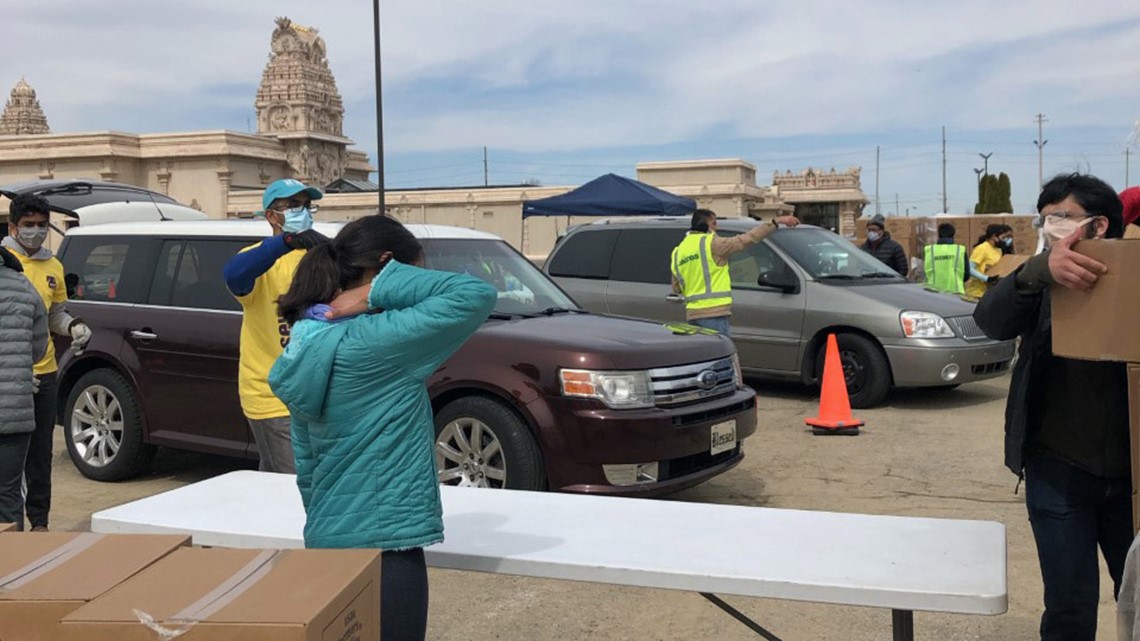 The temple is located in a part of the city that's recognized as a "food desert," meaning there's no grocery stores close by.
The Hindu temple says they delivered over 1,300 boxes of food to families in need Saturday.
The group said food drives like this one are important because their east side neighbors have been hit hard in the past year due to the pandemic.