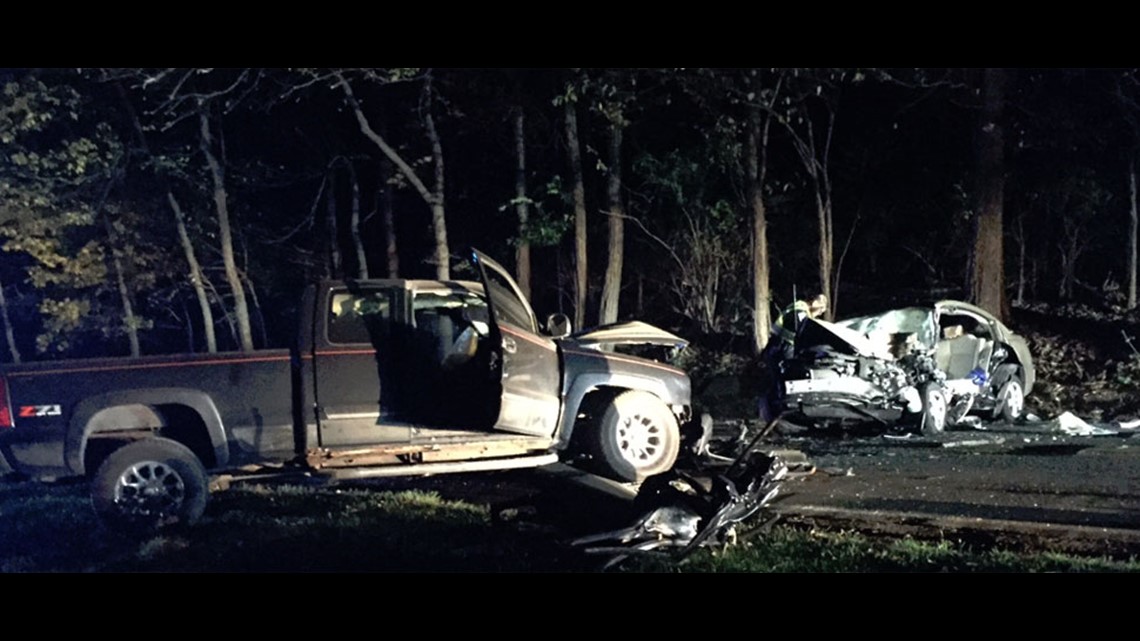 FISHERS, Ind. (WTHR) - Brooks School Road has reopened in Fishers after a head-on crash between 116th Street and Fall Creek Road.


Police say a car crossed the center line, hitting a truck head on just before 6:00 am between Aldenham Blvd. and Club Point Drive.
The 2006 Saturn, driven by 24-year-old Gavin Vincent of Indianapolis, was northbound when it crossed into the southbound lanes and hit the 2005 Chevrolet Silverado pick-up truck, driven by Bradley Shupe, 33, of Fishers.
Police say Vincent suffered serious injuries and was flown by air ambulance to the hospital.
Shupe had minor injuries and was taken to the hospital by a Fishers ambulance.
Police say drugs or alcohol were not likely involved in this crash.
Brooks School Road was closed for approximately two hours.