INDIANAPOLIS — A project in memory of an Indianapolis Public Schools student is now complete.
Since her death, her classmates and the community looked for the best way to remember their friend.
Kids thought a refurbished playground would be perfect and mobilized to make it happen.
This was a true community effort, organizers say. Kids helped lead months of fundraisers which brought in tens of thousands of dollars in donations. Students also sparked all the creative ideas that've now become reality.
They voted on the color schemes, picked out panels for the murals and created their own artwork to display where they now play.
That includes flowers and bugs -- some of Hannah's favorites.
And now, just like Hannah, the playground is full of smiles and cheers, bringing joy to kids.
"That's been the best part - the payoff of watching them get to see their ideas in real life and get to see them play," said Hannah's Memorial Playground co-chair Michelle Pleasant. "That's why we're here and have a place where we can all come together and make it a joyful place. It looks like we live here and we've left our mark on it in a big way in honor of someone who's been very important to the community."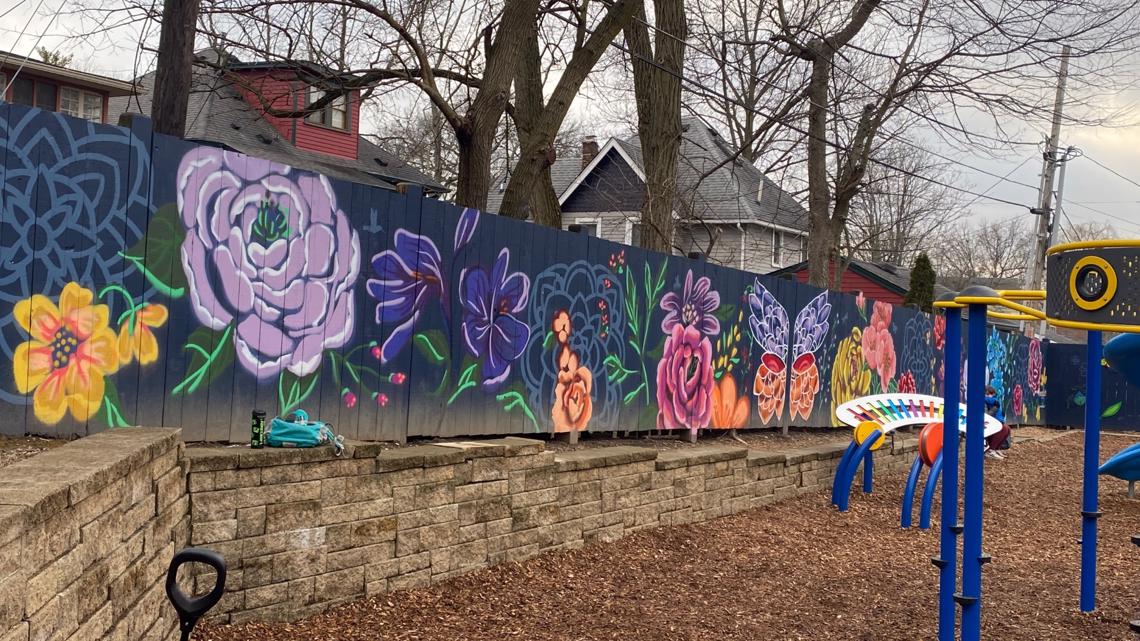 Organizers say this project not only honors Hannah, but it's also helping her classmates heal after losing their friend.
A formal community dedication ceremony for the playground is currently being planned by IPS.