INDIANAPOLIS (WTHR) — There are a number of race day traditions at the Indianapolis Motor Speedway each year. One of the most iconic is the flyover during the national anthem.
This year, we got to talk to the man who is in charge of it, Lt. Col. Chris McAlear. McAlear will be the one making sure the aircraft fly over the track at the exact moment they should. It's a responsibility that takes serious communication with the IMS staff, the pilots and this year's national anthem singer, Kelly Clarkson.
It's a process that doesn't always go exactly to plan, but McAlear says that's why he's there — to mitigate the potential issues.
McAlear said the perfect flyover is when the aircrafts fly over the Yard of Bricks as soon as fans hear Clarkson sing "home of the brave" during "The Star-Spangled Banner."
This year's flyover will be unique because it will include a WWII P-40 Warhawk, a slower plane in comparison to the others. But it has a special connection to the race this year.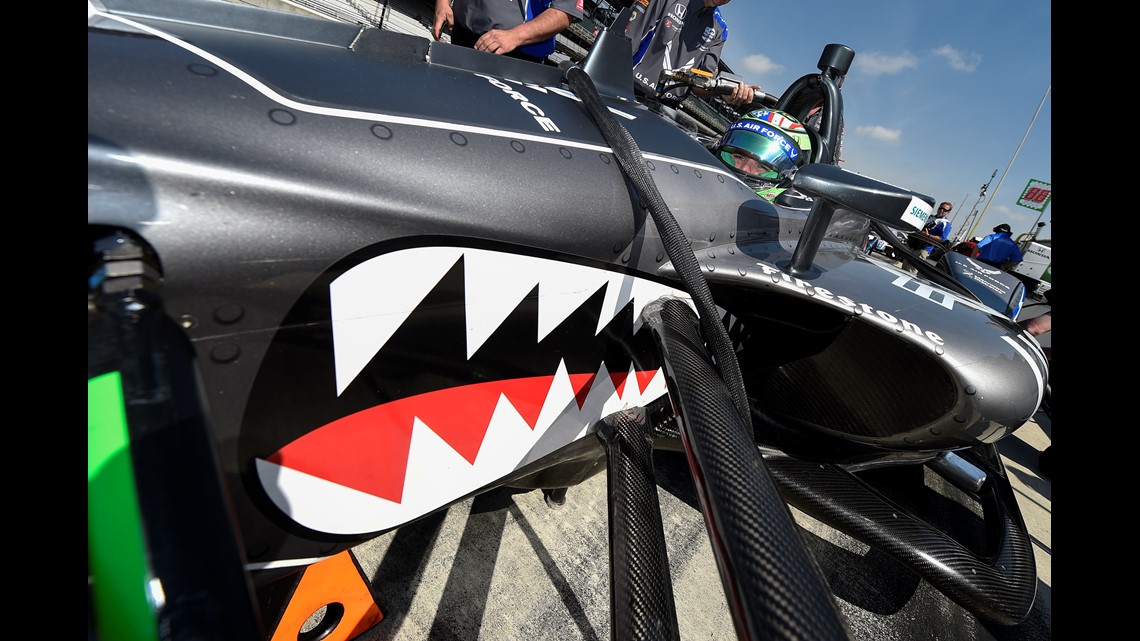 Conor Daly, who's racing with Andretti Autosports and sponsored by the U.S. Air Force this year, will drive a car dedicated to the aircraft.
Prior to the 500 gig, McAlear handled the flyover at Super Bowl LII in Minneapolis. He wouldn't call it perfect or give himself an "A+" but he did say, "If you watch the tape, they hit the time over the stadium."
While McAlear has never flown over IMS, he does have some experience at the track in his bloodline. His grandfather changed right rear tires in the pits decades ago.
There's no guarantee he'll be back next year, but McAlear said he'd return to do the flyover whenever they want.