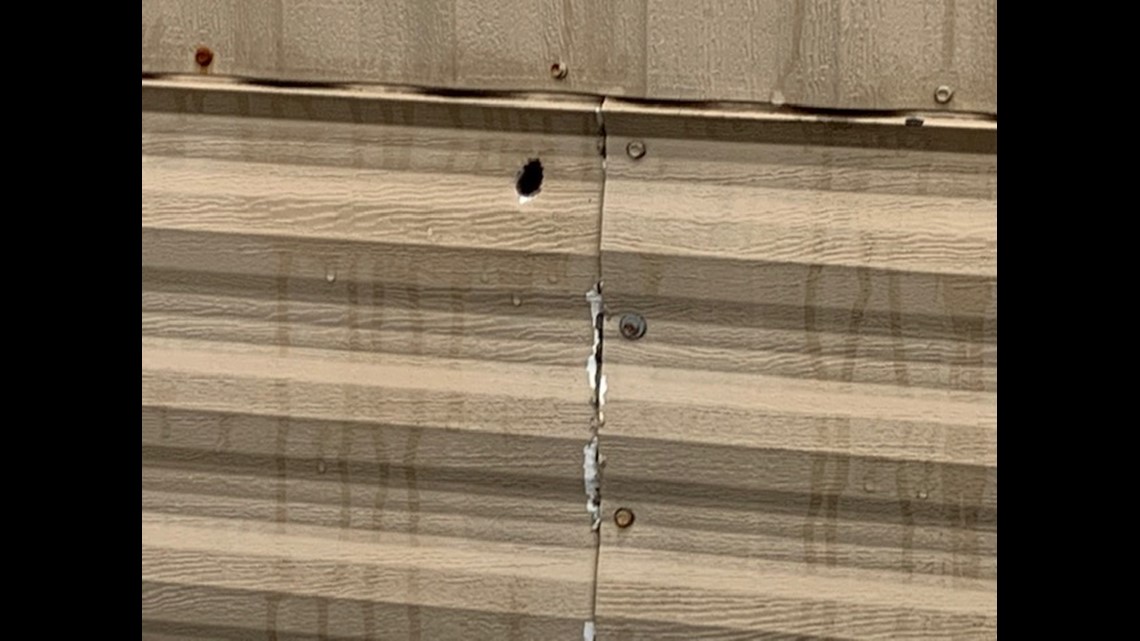 BARTHOLOMEW COUNTY, Ind. (WTHR) – A Bartholomew County jail officer is fired from his job and faces criminal charges after a gun went off at his home, endangering kids next door.

Indiana State Police are investigating the Columbus case. They're charging the correction officer with criminal recklessness with a deadly weapon and trying to coverup evidence of the shooting.

Former Correction Officer Nicholas Wright says, "you can ask anyone who knows me. I am safe around any kind of firearm. I've never had anything happen like this before."

It was late Friday when the gun went off inside Wright's mobile home on the north side of Columbus. The bullet exited a window and entered the metal siding of the Hernandez family's mobile home next door.

"Yes we were home, we were kind of terrified," said Jose Hernandez.

In the Hernandez home, you'll find the bullet hole in the drywall where it entered, just missing the children.

The slug then broke through a plastic toy gun before penetrating a toy box.

Nicholas Wright, the neighbor, admits he fired the shot that left his mobile home and entered the neighbor's place, flying into their sons' bedroom while the boys slept.
"I'm definitely concerned about everything but nothing was intentional," said Wright. "Nothing was intentional everything was accidental."

The 19-year-old Nicholas Wright, who was off duty from his job as a correction officer at the Bartholomew County jail, says he never intended to fire the gun.

"Things do happen. I do feel remorse about what they had to go through but then again, I am there for the family. They know this. I've made it right with them," said Wright.

The children's father said, "I don't really feel comfortable staying there. My kids don't even want to play outside. They are scared."

"We actually kind of feel lucky we weren't hurt or anything like that," said Hernandez.

For a while, Wright was jailed at the same place he once worked. Wright says he hopes one day to return to law enforcement.