INDIANAPOLIS (WTHR) — Weather officials say severe storms in central and southern Indiana caused floods, leaving thousands without power and closing roads.
Five people had to be rescued late Saturday as floodwaters surrounded a Hancock County home. Indiana Conservation Officers received a call for help around 11:15 p.m.
In Bartholomew County, crews had to do a water rescue Sunday morning for a woman who was stuck inside her home with a foot of water.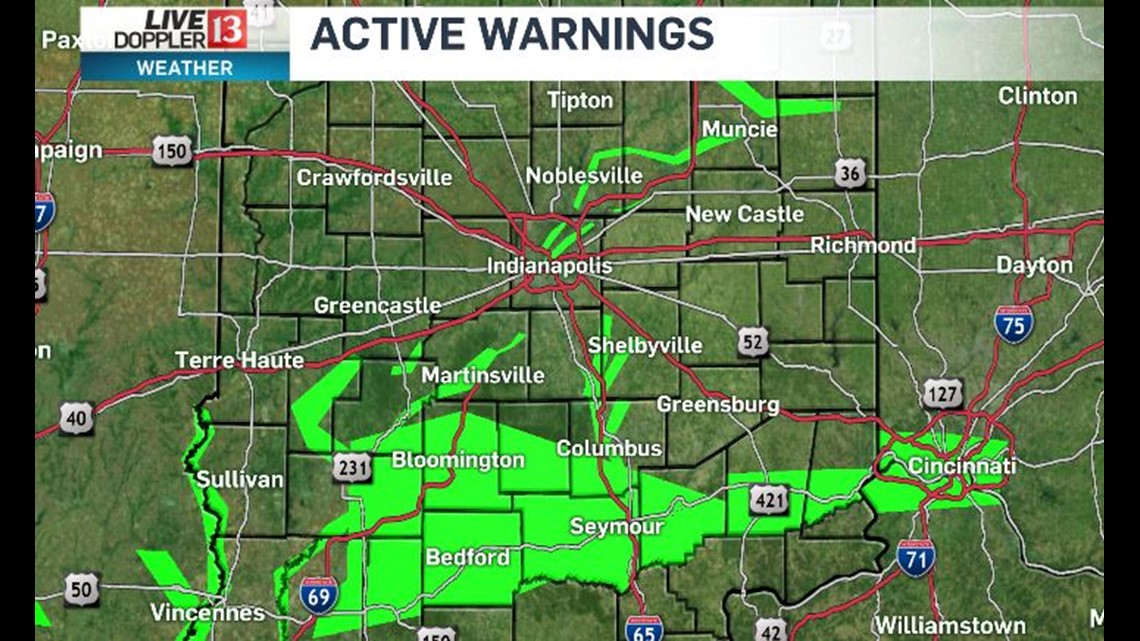 A number of central Indiana counties are still under a flood warning until 1:15 p.m. Monday.