INDIANAPOLIS — Downtown Indianapolis is getting its first public dog park after years in the making, but it's finally happening.
The Dog Park at Immanuel will be located in the Bates-Hendricks neighborhood, which is on the south side of downtown near Fountain Square. The lot belongs to Immanuel United Church of Christ.
"The idea of a dog park for a church is kind of a novel piece," said Immanuel United Church of Christ member Rick French. "We went to the Bates-Hendricks Association, and we were asking them, 'what do you guys need?' And one of the two items they gave us was a dog park."
Erica Ballard, her husband and their dog moved to Indianapolis four years ago, and for the last three years, she's been busy pushing to get a dog park in downtown Indy.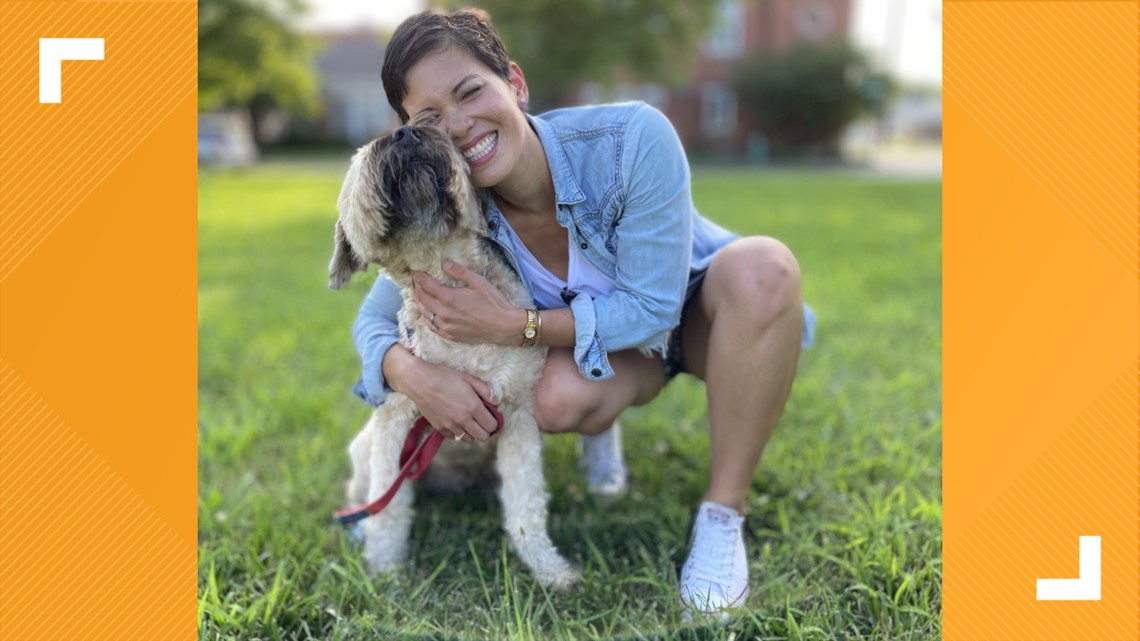 "It originally started as this huge fight for my dog, Max," Ballard said. "I was like, my dog needs a dog park, and what it has evolved into is understanding that dog parks bring communities together."
Ballard started the Indy Dog Park Coalition in 2017 and compiled a 20-plus page case study to back her claim.
"We know that Indianapolis really wants to be a city that attracts millennials and attracts different and new types of folks, so we've been working for quite a while to get this to happen," Ballard said.
An attempt to get a dog park in Spades Park failed in the spring of 2017. Then, more than a year later, they found out about the empty lot next to Immanuel Church, across Interstate 70 from Eli Lilly's headquarters.
"We have a growing community of younger folk, and the hope was that the foot traffic that passes here can bring their dogs and share in this," French said.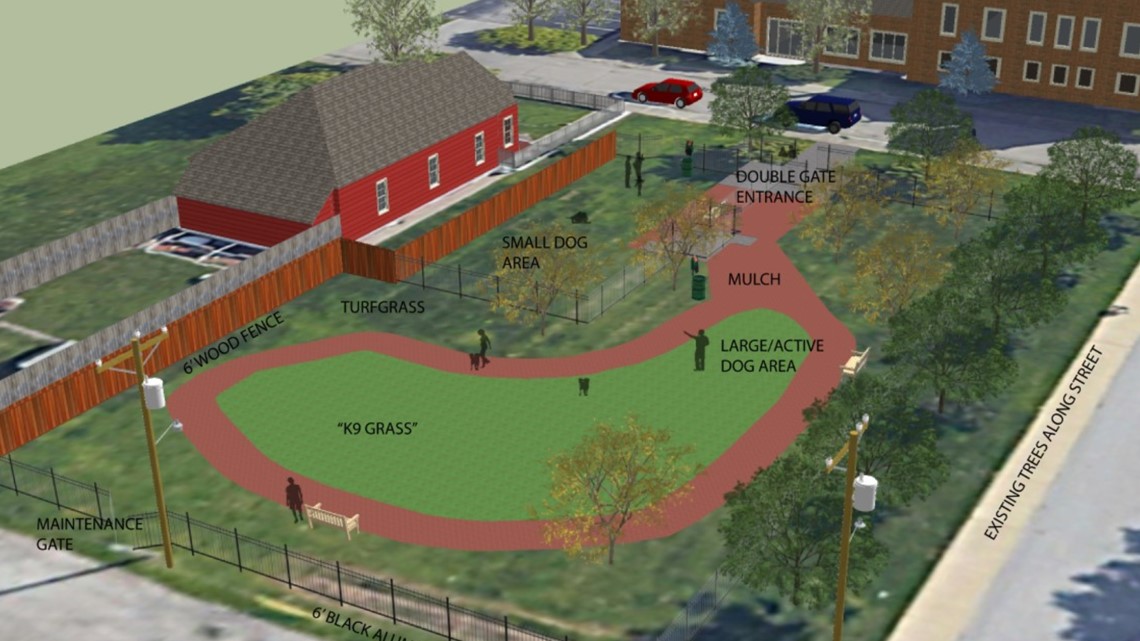 "This is going to be a great opportunity for people to discover this corner of Fountain Square," said Immanuel United Church of Christ Board President Steve Stringer. "I think, like Rick said, there's more and more people. I see them jogging through here, walking, and as people bring their dogs over and have community, I think it's going to be great for Immanuel. There's a church here and some people might not know that, but I think this will add to the exposure for us."
The dog park is expected to be about 8,000 square feet. An annual membership to the dog park will cost $20.
Tad Starsiak, with HGTV's show "Good Bones," and Brian Willsey, with Hotel Tango and Tinker Street Events, are already heavily involved in this neighborhood and are backing the dog park too.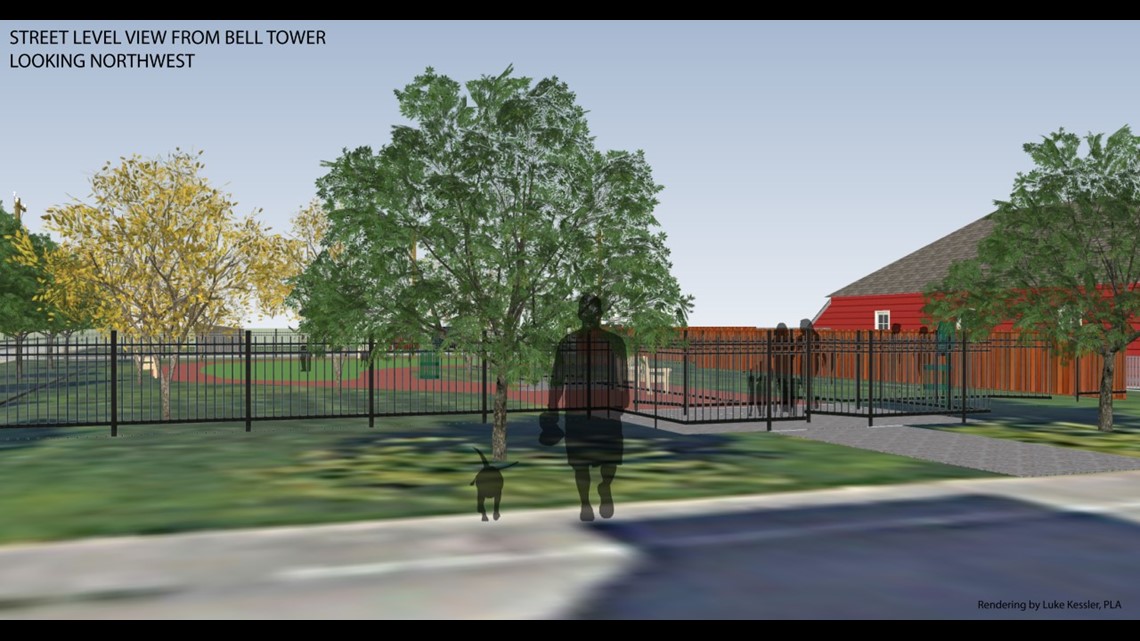 "You're not just buying a house here. You're joining our community of people, and I think the dog park is just another example of that," said Bates-Hendricks Neighborhood Association Vice President Lauren Giffel. "We recently built another park, so now, we have a way to gather our parents with small children, and I think this is going to address the other missing demographic that sometimes, we have a hard time reaching out to to those young families that are moving in that have dogs.
Giffel said the more people know their neighbors, the safer they feel.
"We're going to catch them all here and have a good audience of people to be able to get our message out, but then also to just build that community. 'Oh I know you. You live down the street from me.' That addresses so many of the challenges with crime and safety that we have in our urban neighborhoods."
"What started as this huge fight for my dog has actually been a fight to make sure Indianapolis looks like the city that we know it is," Ballard said.
Construction will begin soon, and the dog park should be ready to open in the fall.
Click here to donate to help bring the first dog park to downtown Indianapolis.