WHITELAND, Ind. — FEMA is encouraging people impacted by the March 31 tornadoes across Indiana to register for federal assistance before the June 14 deadline.
Twelve counties were declared federal disaster areas after some 20 tornadoes touched down across the state on the last night of March.
"Everyone is encouraged to apply if you live in a declared county," said FEMA external affairs officer Roberto Baltodano. "We encourage you to come visit and sit down with us. We want to know your story. We want to know what happened and then help us determine your eligibility."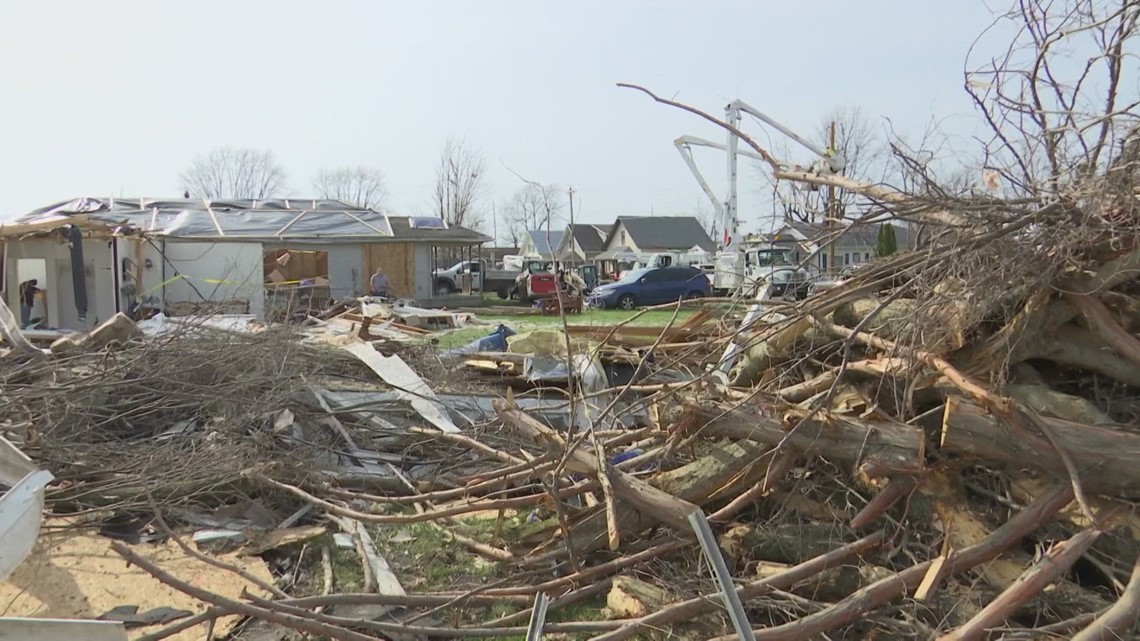 Applicants should receive a letter of determination within 10 days of their inspection. Denied applications can be appealed. Low-interest loans may also be available to homeowners, renters, businesses and nonprofits through the Small Business Administration.
Anyone who sustained storm-related damages in Allen, Benton, Clinton, Grant, Howard, Johnson, Lake, Monroe, Morgan, Owen, Sullivan and White counties at the time of the tornadoes can apply for assistance.