INDIANAPOLIS (WTHR) — The father of Elizabeth Smart is touting the efforts of Indianapolis-based "Families First". The organization helps people in crisis. Ed Smart knows first hand what it is like to be in a crisis. His daughter was abducted in 2002, raped repeatedly and then found safely nine months later. Ed Smart became the face of the search and led the celebration when she was found in 2003.
"Elizabeth is amazing. Best case scenario. She's a mother of two and expecting her third. She does a lot of advocacy work, a lot of speaking," said Ed Smart.
Brian David Mitchell, the man convicted in the Elizabeth Smart kidnapping case, is serving a life sentence. But, the other abductor, Wanda Barzee, was recently released from prison. Ed Smart believes she remains a threat.
"I truly felt like Wanda was a threat. She's 72, 73 years old. Yet, the day she was released the media caught up with her and she started firing off at them, yelling and screaming. It was if she was the same person when she was incarcerated," said Smart.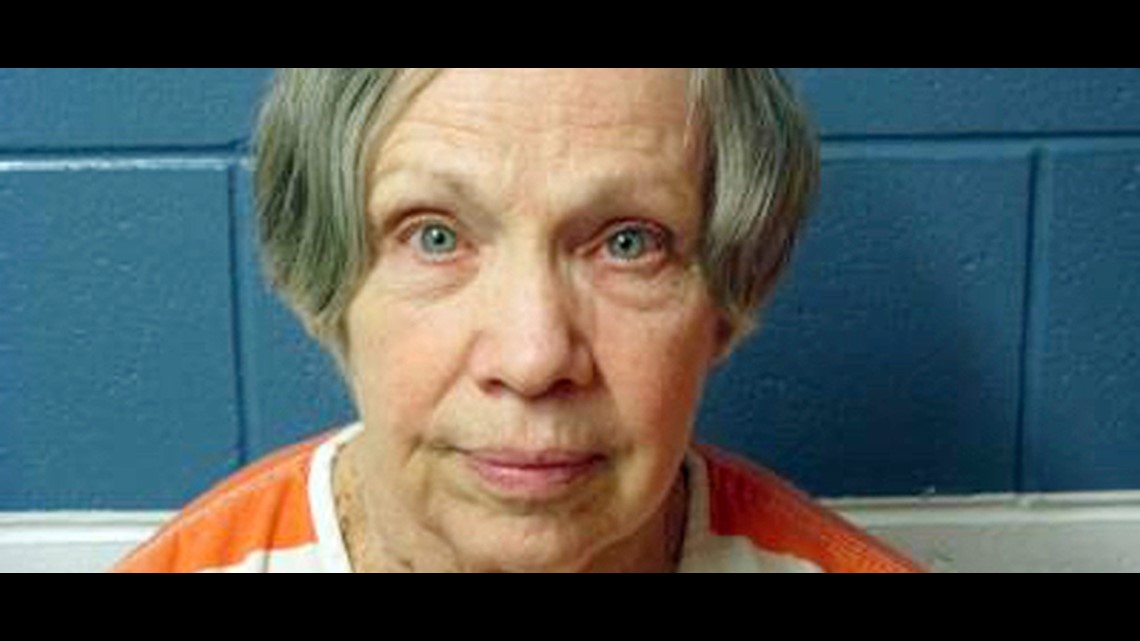 Wanda Barzee's attorney gave the Smart family a two line apology letter. Despite what Barzee and Mitchell were convicted of doing to his daughter, Ed Smart says he has forgiven both of them.
"I think that you have to. You can just allow it to take your life and just become so upset and so absorbed. I think when you forgive someone it's really doing something for you," said Smart.
Smart was the keynote speak at the 22nd annual "Salute to Families" breakfast that raises money for Families First.
The Indianapolis based organization has helped more than 20,000 people to overcome abuse, assault, neglect, dementia, substance use, and mental disorders. At the 2018 fundraiser, Families First spotlighted their sexual assault survivor services and the expansion of a 24-hour rape crisis center.
"There is such shame and guilt associated with sexual assault and how to deal with it. The counseling that Families First provides is just a real blessing," said Smart. "When Elizabeth came home, we wanted so much that she knew that what happened to her was not her fault. We didn't want her to carry around this guilt and the shame that most survivors carry around. When you start looking at those that can't afford it, and the services being provided, it's just outstanding. It's like a jewel."
"For those in crisis, to be able to have someone you can contact, that can guide you. During the course of our nine month ordeal, and subsequently the court case, we really felt like law enforcement wanted what they wanted. The District Attorney's office and the US Attorney's office wanted what they wanted. They weren't thinking about us," said Smart.
"The name Families First really speaks for itself. When you think you've got an advocate there that is going to help you get through the process and will literally walk you and be with you through the process of some court cases, the issue of sexual assault and the idea of #METOO has brought more people forward," said Smart.
Ed Smart believes Families First is doing a good job creating awareness about these challenging issues.
"So many children and others aren't able to say this happened to me. Although #MeToo is moving that issue forward. There are so many who live in their nightmare still. When you get out there and talk about sexual assault, it's something you wish would go under the rug. But so many families are affected. We can't. We need to be more open about it. Have conversation with our children and our communities. That's one of the things Families First is doing," said Smart.