CARMEL, Ind. (WTHR) — A two and a half year labor of love is about to open its doors in Carmel.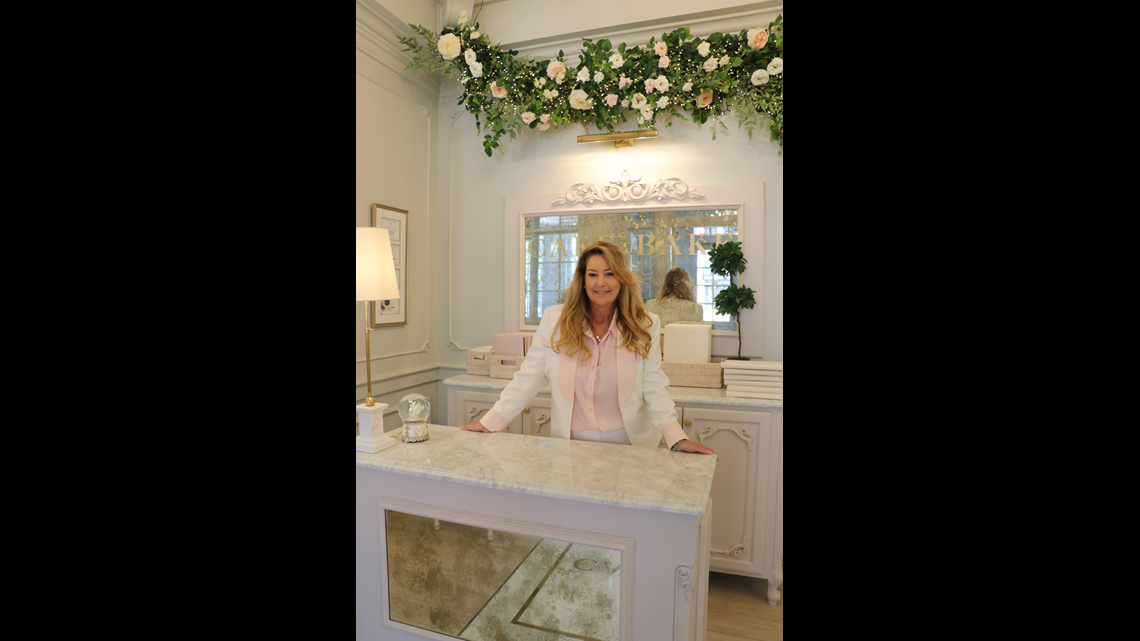 The new Cake Bake shop opens on Monday, July 1, 2019.
This week, owner and creator, Gwendolyn Rogers, gave me an exclusive, first look inside at the beautiful new shop.
From the custom-made chandeliers and marble floors with gold inlaid lettering with the name of the floor welcoming you in, the whole place is dreamy.
And that's fitting because every last detail is Rogers' vision, planned and carried out over the last two and a half years.
"I'm extremely happy. I'm relieved," she said. "I've got a lot of emotions: it's happiness, it's anxiety, it's excitement."
In just over five years, Rogers went from making cakes at home for friends and family, to running a powerhouse brand recognized by Oprah. She picked Rogers' Mint Chocolate Chip Cake as one of her "favorite things."
"Never in a million years, didn't expect it," she said. "And not only has it been on Oprah, but now I'm going to have 11 on Williams-Sonoma starting July 11. So I sell them nationwide. I actually bought a map that we put upstairs in our office, and it has about 1,000 pins in it, and its where all the cakes from Williams-Sonoma orders have gone. And it's just insane, it's gone nationwide."
The new location, which is on the top deck of the City Center in Carmel has the same charm as her Broad Ripple location with a little more glitz and glamour and whole lot more space.
"We can seat 154 people here in the whole restaurant, and we can seat 36 in Broad Ripple in the whole restaurant. So, this is a lot better," she said.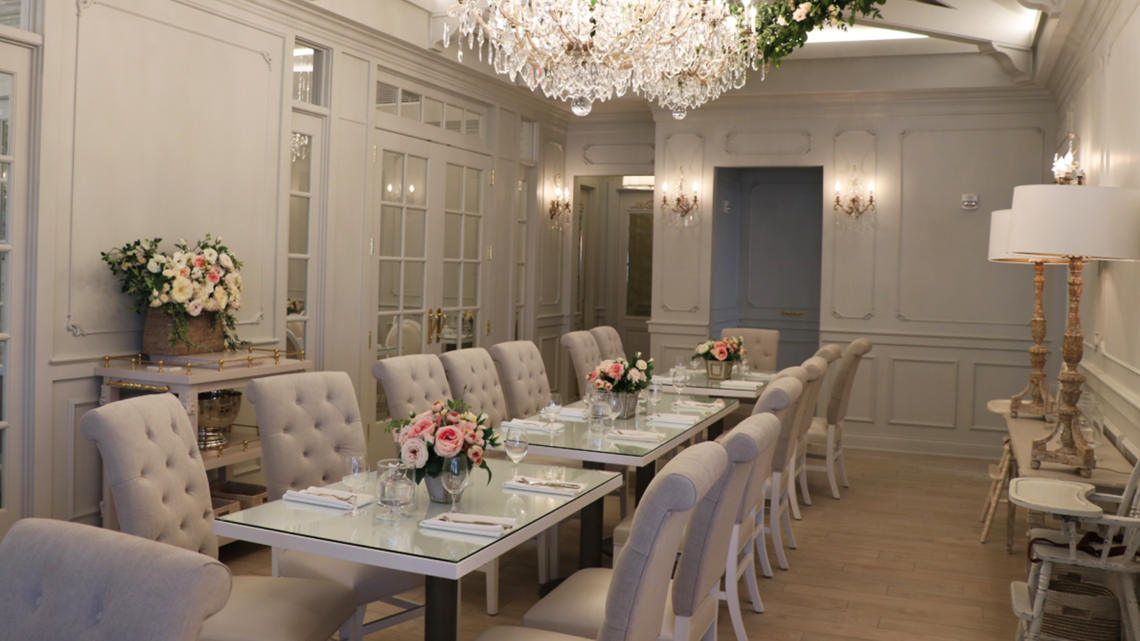 Even though she is not a trained chef, all but one of the recipes are hers.
"Well I was a mom, and I have three sons. I raised my kids, and in between then I was cooking and baking and that was kind of my happy place." Rogers said. "And then when I moved here in my late 40s, ... I just stayed home, and I cooked all the time and every time my kids had an event I brought food and people loved it, and they were like I want to buy that from you and so I would make it again. And then people would order, and then I started catering for people's parties, and then I just figured you know what, I should probably get a bigger kitchen, and so that's kind of how it started."
Rogers said even though she's had a lot of success, she's very grateful to her customers and for the business.
"I never take it for granted. I still throw my heart and soul into it every day because I can't imagine doing something else but I'm very pleased that people like it," she said.
[view:swiper_image_slideshow=panel_pane_swiper_image_slideshow=2005639/showcaptions/loopslides]
Before you even enter the store, you capture its charm from the animated unicorn in the front window, to the porch swing she placed with the perfect Instagram picture in mind.
And she's counting on visitors to enjoy the patio with windows that open to the outside.
"This is going to be great. The way that I designed the patio, all the windows open outside ... when you hear the fountain and you're sitting out on the porch, you feel like you're in Paris or you're in Vienna, you're somewhere fantastic," she said.
So what could possibly be next for a stay-at-home mom who turned a small Cake Bake Shop in Broad Ripple into an international success?
"I don't know! I just want this to be successful," Rogers said. "I just hope people will come, and I hope people are happy, and I don't want to let anyone down. I hope everyone has a good experience, and I think that's just kind of it. I just want to go make every day and every customer happy that comes here. That's kind of my plan for now."
Any easy task with a place as magical as the Cake Bake Shop.
The new location will open on Monday, July 1 and is located at 800 S. Rangeline Rd.