INDIANAPOLIS — With megaphones in hand, dozens of Hoosiers could be heard and seen Saturday, marching for change on the far east side of Indianapolis.
Their goal was to honor lives lost to gun violence.
"This is my sister, Chenel Walker Wells. She was murdered in 2008," Ashlynne Walker said. "She was a sister, a daughter, a cousin, a friend, and we miss her dearly."
"We stand united in solidarity and say, 'enough is enough,'" said Councilor La Keisha Jackson, who helped organize the event as gun violence continues to tear lives away from families across Marion County. "Our people and youth are dying by the day, and until we get sick and fed up, we control, we're the taxpayers."
The march for peace brought out Hoosiers of all ages and walks of life.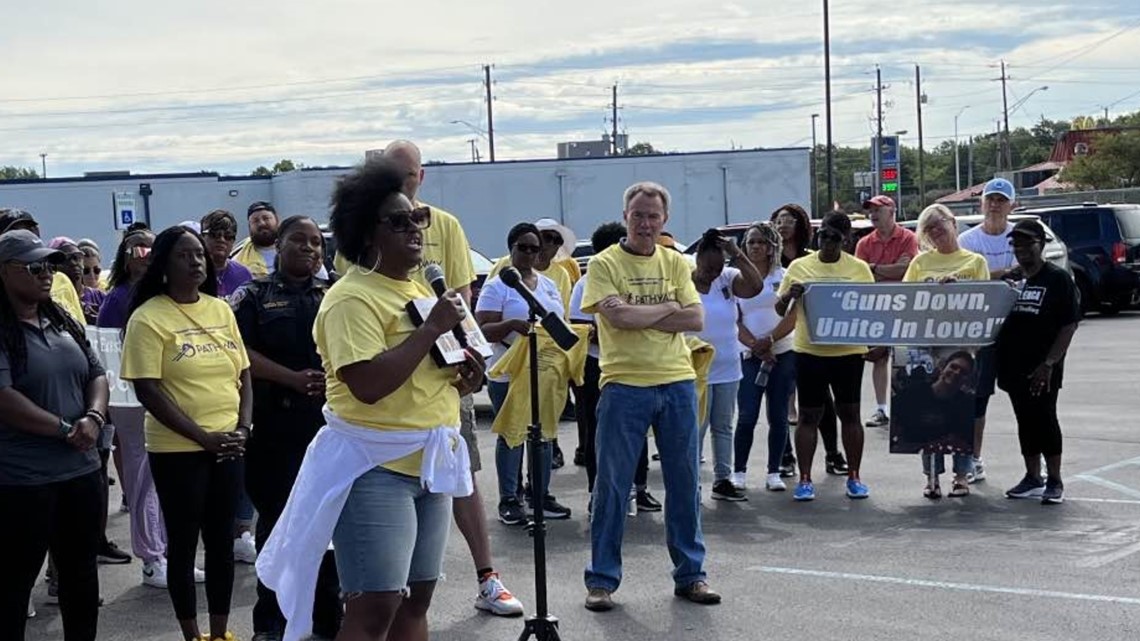 "For my son, Jack Shockley, for all his friends, and all the souls that are being lost by gun violence, we pray for them," Cheryl said.
Those walking next to her were strangers bonded through the pain of losing someone they love.
"She's going to make it. It's OK, we got her. This is what we're supposed to do, unity in the community. We're holding each other up," Nicky Harris said.
It's unity in the community, one stride at a time.
"We're trying to get awareness out here. I want everybody to just be accountable for their actions, and stop blaming, but be accountable," Harris said.