BROWN COUNTY, Ind. (WTHR) — After spending 848 days at the Brown County Humane Society, the shelter's longest-stay dog, Moby, was finally adopted. It's the longest any dog has been at the shelter in its 54-year history.
"Today was a day that our entire staff has been waiting so long for," said Caity Roberston, shelter manager. "It was bittersweet to watch Moby go off to his new home. I will miss his snaggletooth smile and goofy personality, but I could not be more excited for his future. Thank you to his new owners for giving him the chance to live his best life."​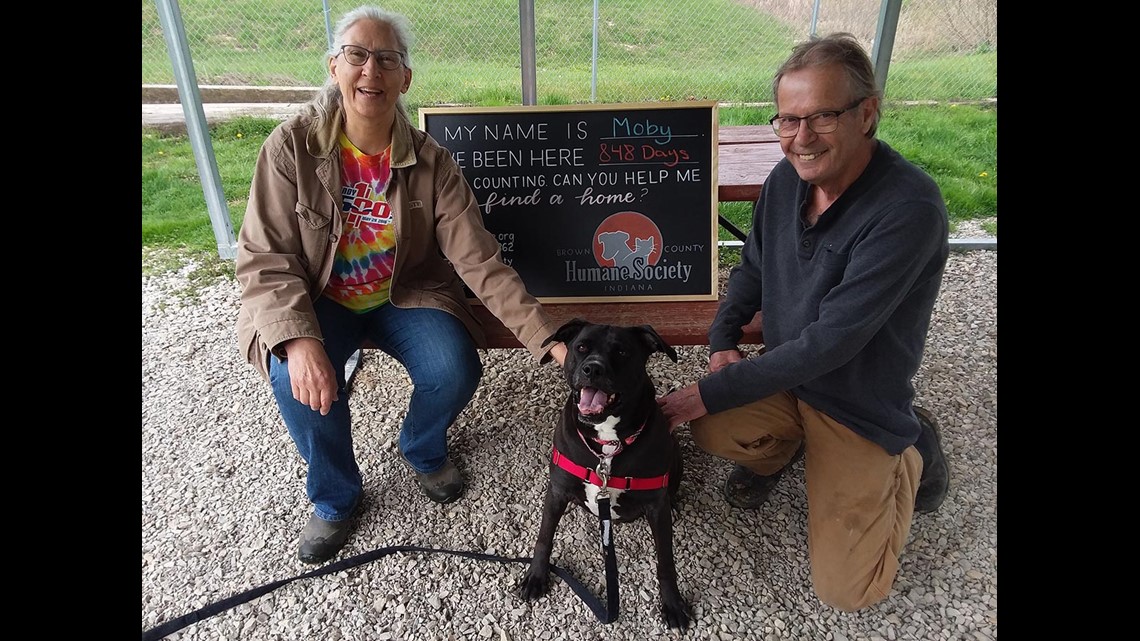 Moby first came to the shelter on December 15, 2017. At first, Moby's reaction when meeting a stranger was barking and growling out of fear. The staff worked with the dog and Moby started to let his guard down. ​
Moby enjoys hiking, playing with his toys and cuddling on the couch.​
Moby's new owners spent more than week visiting him daily and earning his trust. Moby also visited his new home before being adopted. ​