INDIANAPOLIS (WTHR) — The body of notorious bank robber and Indiana native John Dillinger is scheduled to be exhumed from his grave at Crown Hill Cemetery.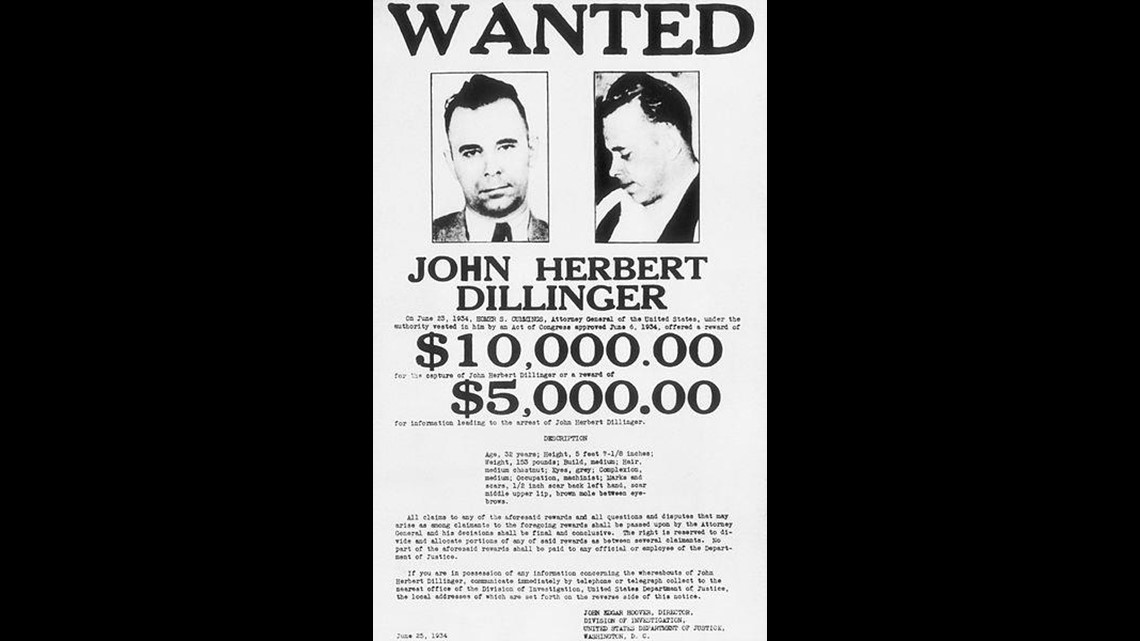 13 Investigates has learned the Indiana State Department of Health approved a permit to remove Dillinger's body. His nephew, Michael Thompson is listed as the person who requested Dillinger be disinterred. Thompson made the request in late June and the Department of Health approved the permit in early July. The permit shows the exhumation could happen in the next six weeks. The permit doesn't indicate why Thompson made the request.
A Monrovia funeral director is listed as the person overseeing the disinterment. Savanah Light, with Light Memorial and Funeral Chapel, couldn't be reached for comment on the permit filing. A person in funeral home's office said they are not releasing any further information.
Crown Hill Cemetery also would not comment. 13 Investigates has also reached out to Dillinger's nephew.
Dillinger was the FBI's "Public Enemy No. 1." He was a gangster in the 1930's and the FBI suspects he and the Dillinger Gang robbed more than a dozen banks. Dillinger was charged with killing an east Chicago police officer. But he wasn't convicted in his death.
Dillinger lived in Indianapolis and later moved to Mooresville as a teen. Some of his family members still live in the area.
The gangster died during a police shootout in 1934 at the Biograph Theater in Chicago.
He was buried in Crown Hill cemetery 85 years ago.
His grave in Section 44, Lot 94 draws visitors every year. Crown Hill periodically holds public tours of Dillinger's grave site.