INDIANAPOLIS (WTHR) - A portion of the Monon Trail will close this week for bridge repair work.
The construction will happen between E. 61st Street and Northview Avenue in the Broad Ripple area. With the ongoing construction of the IndyGo Red Line, special detours will be in place for both walkers and cyclists to ensure safe travels.
Pedestrians will be detoured onto College Avenue at 52nd Street northbound and Broad Ripple Avenue when walking southbound. Cyclists will be directed off the trail at 61st Street or Northview Avenue and will use Winthrop Avenue to travel north or south before rejoining the trail.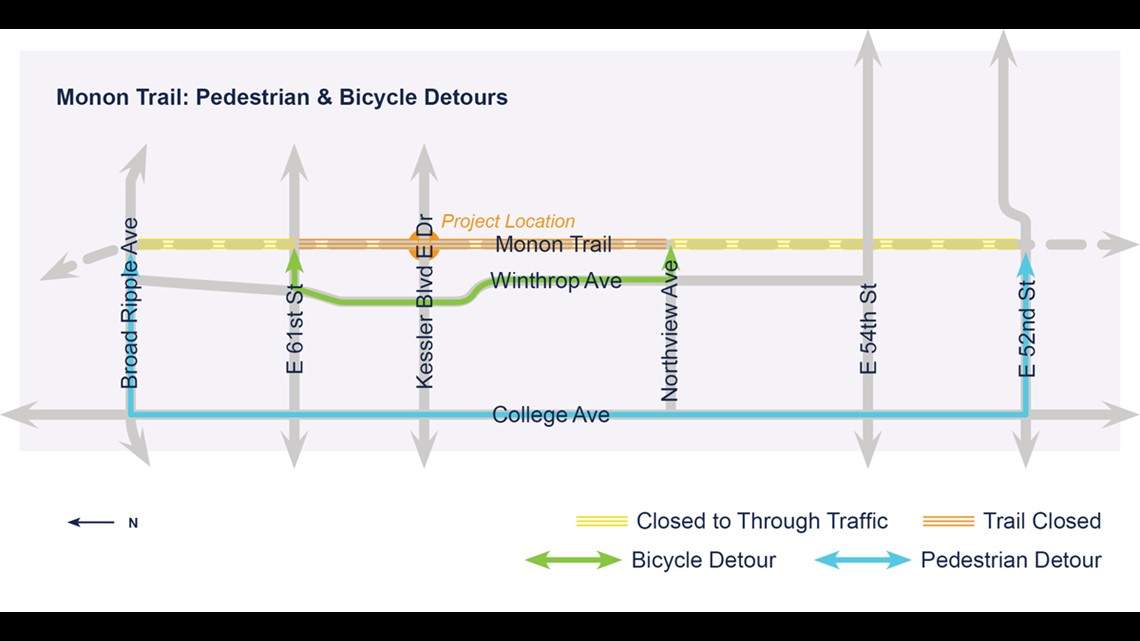 The closure will go into effect December 13 and is expected to re-open February 1, 2019.