INDIANAPOLIS — Thursday morning, crews started installing a mini park on Monument Circle in preparation for Downtown Indy Inc.'s "SPARK on the Circle."
"It's really about this immersive experience that will hopefully bring both visitors and residents together to experience Monument Circle in a way they haven't before," said Taylor Schaffer, president and CEO of Downtown Indy Inc. "It is taking this experience of what Monument Circle is sometimes known for, which is that intermittent hosting of events and really expanding on that."
The city said the idea came after feedback from downtown residents.
"What we heard from folks is that they wanted more greenspaces, they wanted shade, they wanted free spaces, similar to how some of the streets were closed during the COVID-19 pandemic," said Rusty Carr, the director of Indy's Department of Metropolitan Development. "This is our vision and the city's vision and the people's vision coming to life."

This summer, the city is also getting some extra help. Big Car Collaborative is partnering with TeenWorks, a nonprofit organization that offers paid employment to youth.
"It really is a great experience for them to be here and not just to see it, but to be part of it," said Jim Walker, president of Big Car Collaborative. "They will also be able to bring their families down here and hang out and be like, 'I made that table, or I helped move this.'"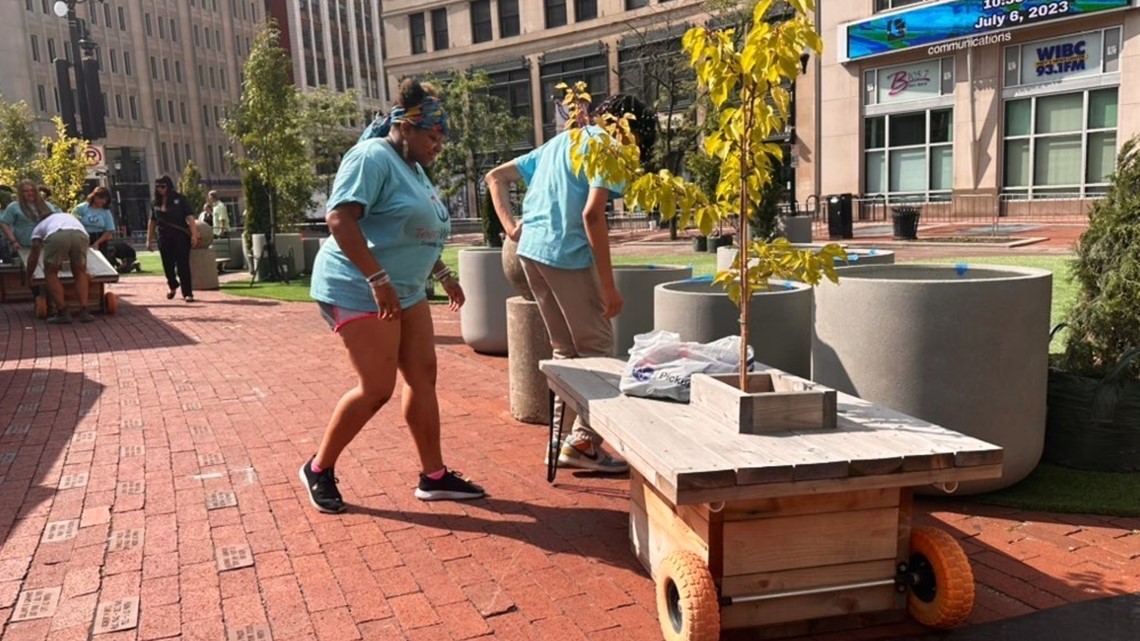 The soft launch of SPARK will take place Saturday, July 8, and an official grand opening will happen Tuesday, July 11 at 10:30 a.m.
It is also a trial run for potentially closing the circle to traffic in the future.