INDIANAPOLIS (WTHR) — Mason Garvey's disease has relapsed. A soft tissue tumor has renewed his cancer battle and that means pulling him back out of the classroom.
Riley Children's Health offers what they call "Bear in the Chair" talks. It allows for students to see and learn about what is happening with a hospitalized classmate. A bear is placed at the desk of the patient to make sure their presence isn't forgotten.
"I think kids are more aware than we give them credit for. Mason and his peers know what is going on. They are aware. It's very important to be transparent and honest with them," said Megan Kinney, education liaison for Riley.
Mighty Mason as he is often called even got the opportunity to talk about his treatment.
"This is where I keep all the medicine. Where it goes into the port," Mason said.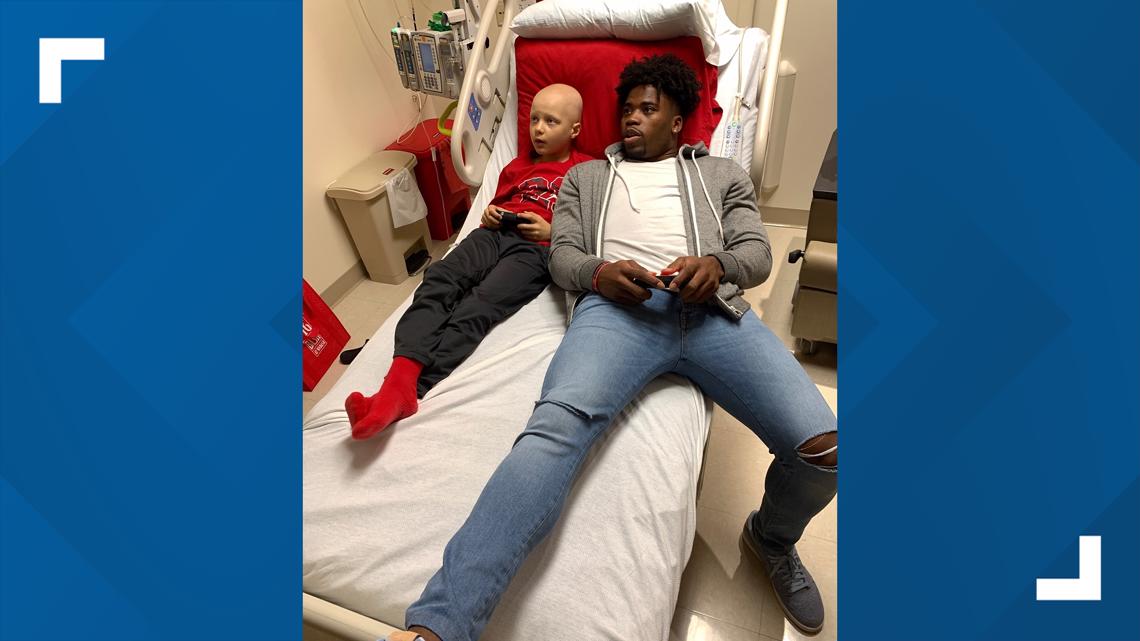 Colts cornerback Kenny Moore and 9-year-old Mason have gotten close and Moore was actually in Mason's room when the call with his class took place.
"Since I met him we have become very good friends and we hang out around the city and at his house. We are very good friends now," Moore said.
Principal Trael Kelly said the relation between the two is very real.
"When I see them together it's a brotherhood. I get teary eyed a little just thinking about it because it's a brotherhood. It's a family. It's genuine care and love," Kelly said.
When the call was ending, Mason's classmates all shouted that they loved him.
The hope is Mighty Mason can be back in the classroom on Wednesday.