FRANKENMUTH, Mich. (WTHR) — I must tell you. I am biased. As a lover of Christmas and everything associated with the holiday, I really wanted to get to Frankenmuth, Michigan when we were formulating "Chuck's Christmas Adventure." Neither our producer Megan nor our photographer Scott had been there and I can safely say, this quaint town know as "Little Bavaria" did not disappoint.

Located 93 miles northwest of Detroit, Frankenmuth celebrates Christmas, good food and family fun all year long. The German Lutheran heritage is strong in this town and is celebrated with unique shops and food. Tourism drives the local economy with over 3 million visitors to its shops, restaurants and hotels each year.
The Zehnder name dominates the town.
The late Tiny Zehnder is credited with building the tourism base and workforce for generations by his investment in many businesses, restaurants and hotels including the famous Bavarian Inn and Zehnders restaurant. Even though he was a businessman, he was also a farmer at heart and our first visit was to his former farm and petting zoo.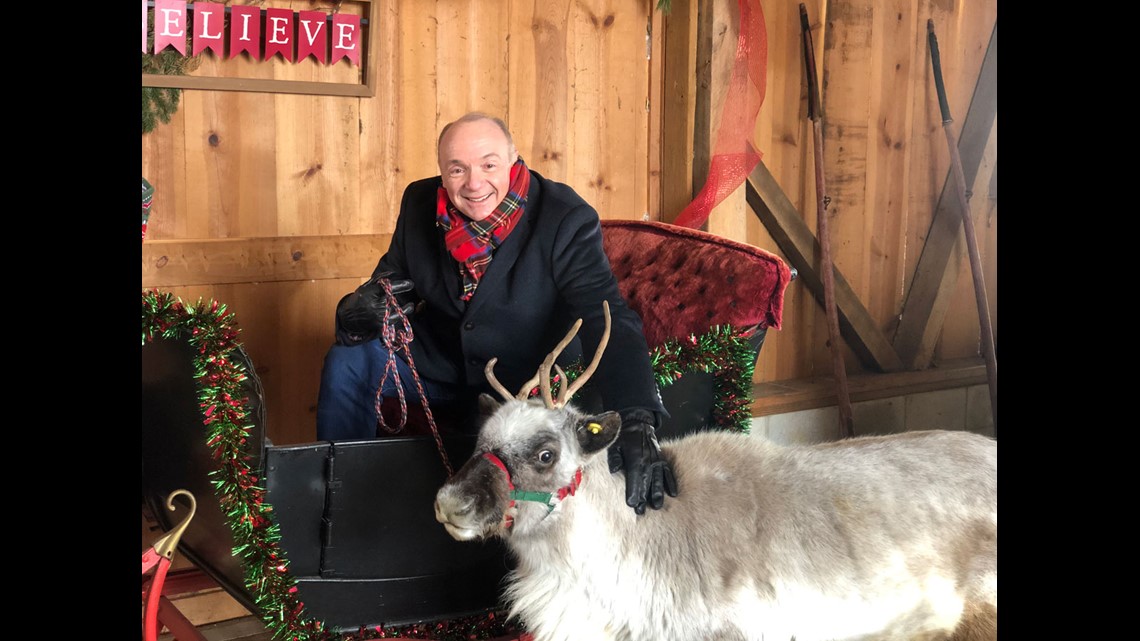 We met the farms owner, Wendy Winkel, and her story is like something out of a Hallmark movie. She and her husband fell in love with the property that they had visited as children and bought it. They have heavily renovated the farm and turned into a fun, family friendly petting zoo and event center. I think this should be the first stop for young families and a lot of fun with goats, sheep, cows and mini horses all ready to be petted.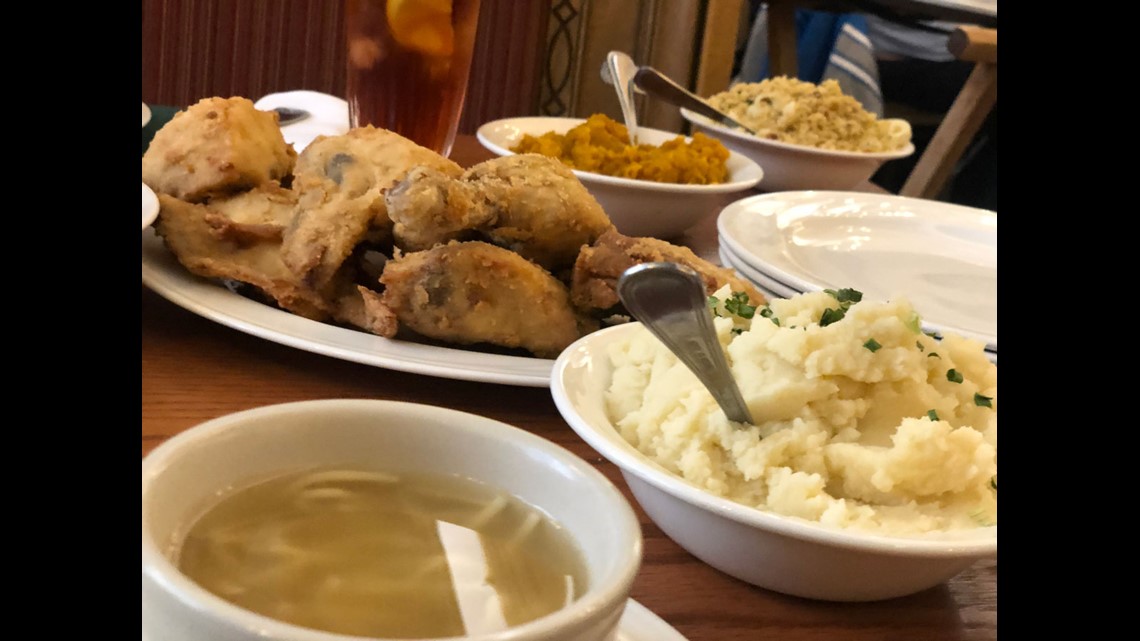 Frankenmuth is known for two things: Christmas and chicken and when you think of chicken, you think of Zehnders. We enjoyed a family style fried chicken lunch at one of America's largest restaurants, serving nearly a million people a year.
The meal was spectacular, from all you can eat chicken, to creamed squash to their famous baked breads, we were more than full and Megan and Scott realized why I raved about this place so much. John Shelton, who married into the family and runs the marketing end of the corporation and treated us to our meal, said a whole new generation is discovering the restaurant and town, thanks in part to a new Splash Park hotel the family owns.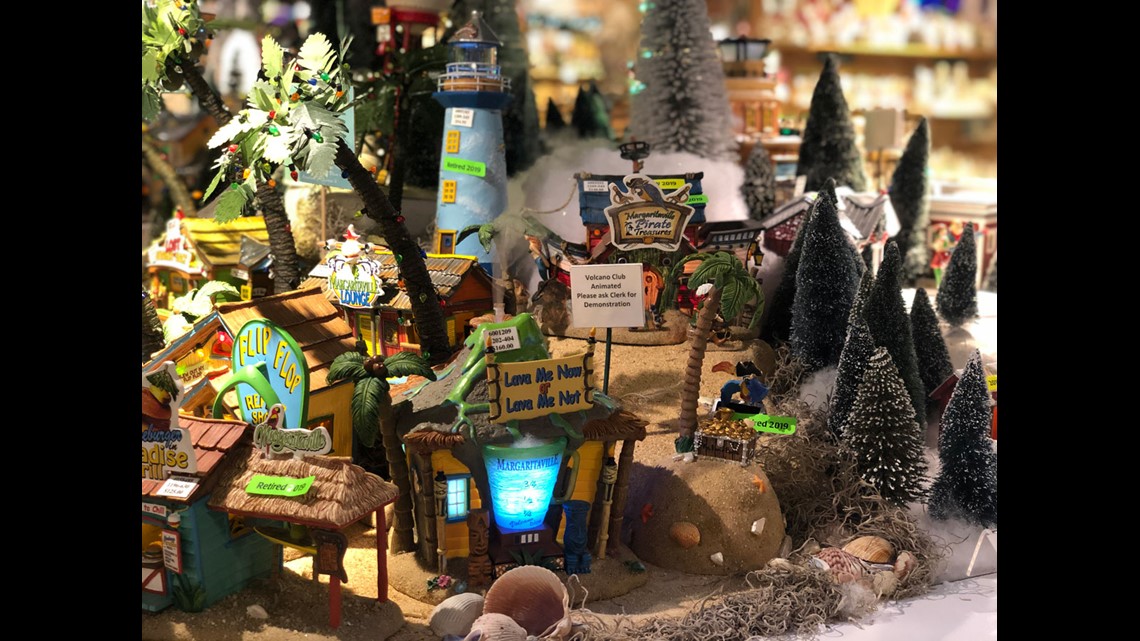 Speaking of family, the Bronner family has operated the World's Largest Christmas Store in town since 1945. The grounds cover 27 acres and the building covers more than seven acres. I think we all felt we could spend a whole day here, easily. Personalized ornaments, unique Christmas trees and Christmas decorations are all here, and of course, since it's a holiday themed store, there are five "Santa's Helpers" that greet boys and girls during their visit. I have to tell you, my favorite moment was seeing the jaws dropped by visitors when they entered the place!
We had a full day visiting the world famous Frankenmuth Clock Company , with its large assortment of cuckoo clocks from the Black Forest of Germany and the wonderful and tasty Frankenmuth Cheese Haus where Martha Zehnder Kacyzynski treated us to an incredible variety of cheeses, including chocolate cheese! Martha was a joy. She gave up a prestigious job in Chicago to return home to become a fourth generation owner in Frankenmuth.
Frankenmuth was my favorite stop on Chuck's Christmas Adventure. It's full of happiness, joy, fun for the family and for me, the constant sights of Nativity scenes and scripture reminded me that the true meaning of Christmas is still honored.
[view:swiper_image_slideshow=panel_pane_swiper_image_slideshow=2030079/showcaptions/loopslides]